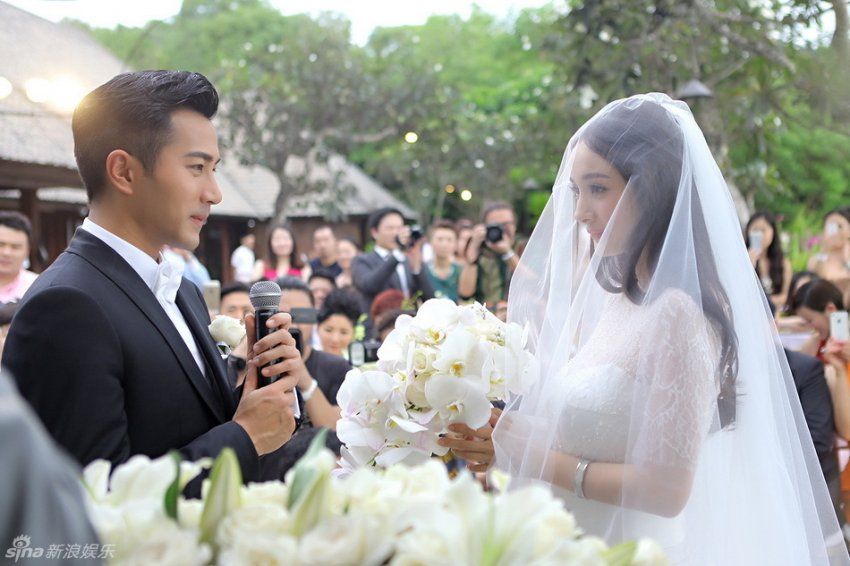 The lead up to the the first big C-celebrity wedding of 2014 has been nothing shy of a media overload. I was getting exhausted by all the Yang Mi–Hawick Lau wedding preparations even though its only been less than two months since they announced their wedding, which we all remember was on the same high profile news day that Nicky Wu and Liu Shi Shi revealed they were dating. Which is why I was totally surprised by how affected I was when pictures came out from their very small close friends and family only wedding in Bali. It was absolutely gorgeous, sincere, adorable, and so so full of love. When they started dating early in 2013 fans predicted it was a publicity stunt and FengMi shippers railed it was going to end in flames. Contrary to the naysayers, this couple has been really open but not in your face with their lovey dovey displays while they were dating and at their wedding the tears were coming as well as all the shy smiles and giddy excitement. Even as a casual spectator, seeing such candid displays of love it's hard not to wish them a lifetime of happiness rather than the usual predictions of celebrity marriage doom. Rumors have been swirling that Yang Mi is pregnant (and expecting twins, natch!) which is why the wedding date was so soon after the engagement news.
If that's true then I'm thrilled for the couple, and so are both sets of parents to the lovebirds who almost stole the show with their happiness at becoming in-laws and possibly grandparents soon. Yang Mi has scores of friends in the entertainment industry but invited only her best friend Tang Yan who also served as the lone maid of honor. Mi Mi eschewed the bouquet throwing and just handed her wedding bouquet to her best friend Tang Tang and wished that her good luck in love could pass to her now. Both girls cried tears and my eyes got misty too considering everyone knows about Tang Yan's terrible breakup last year. Hawick's daddy the veteran Hong Kong actor Lau Dan MC'd the wedding and the guy's been beaming like he won the lottery since the press caught the family jetting off to Bali a few days ago for the wedding so clearly he's happy with his daughter-in-law. The ceremony was a very brisk 30 minutes as the bride and groom vowed to love each other eternally and support each other always. I thought Hawick looked amazing in his wedding tux, dashing and glowing with genuine joy. Mi Mi's wedding dress was very demure and elegant and I swooned over her hair and veil combination. I love how old-fashioned the wedding kiss was with Hawick lifting her veil and pressing a very chaste peck on his bride rather than them making out in public. This ceremony was a total win any way I look at it.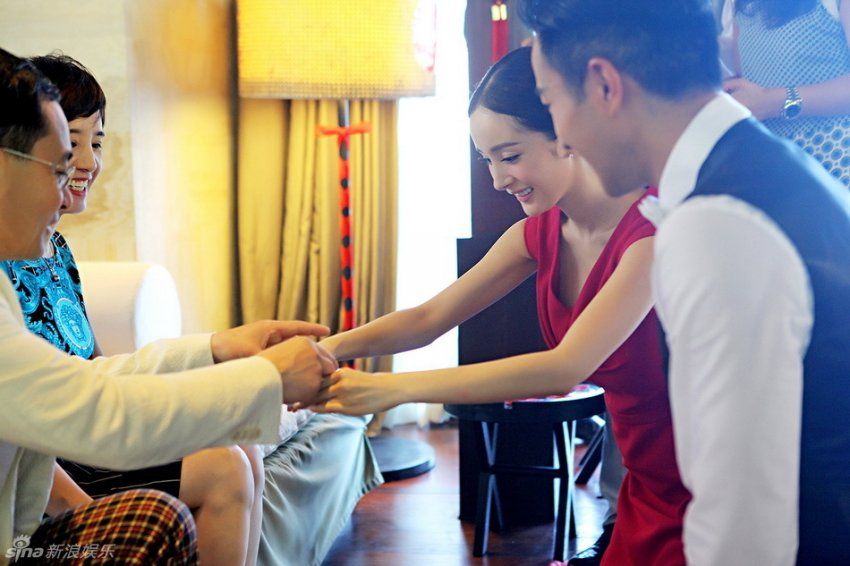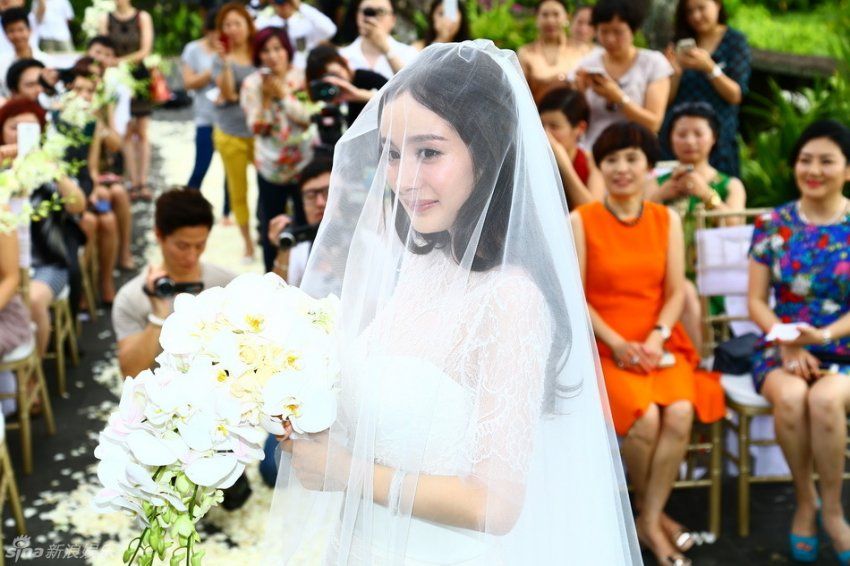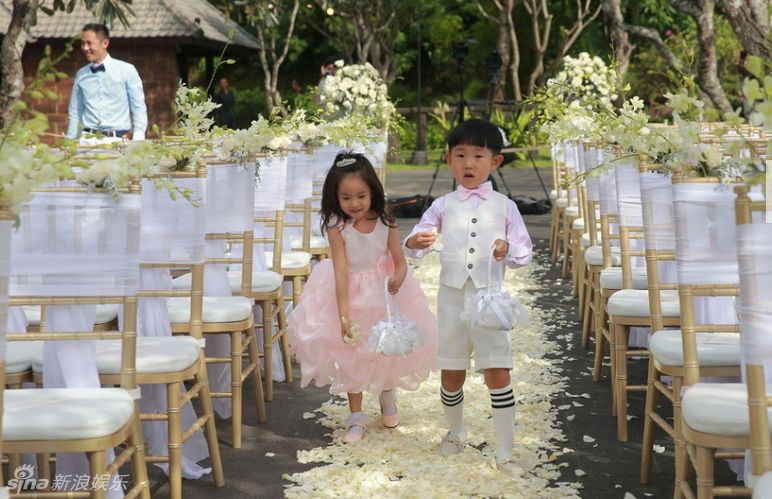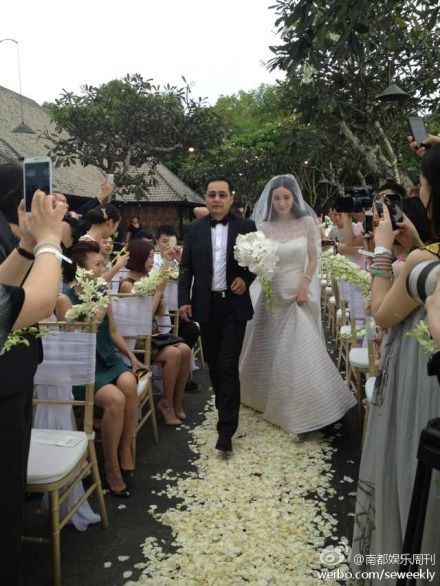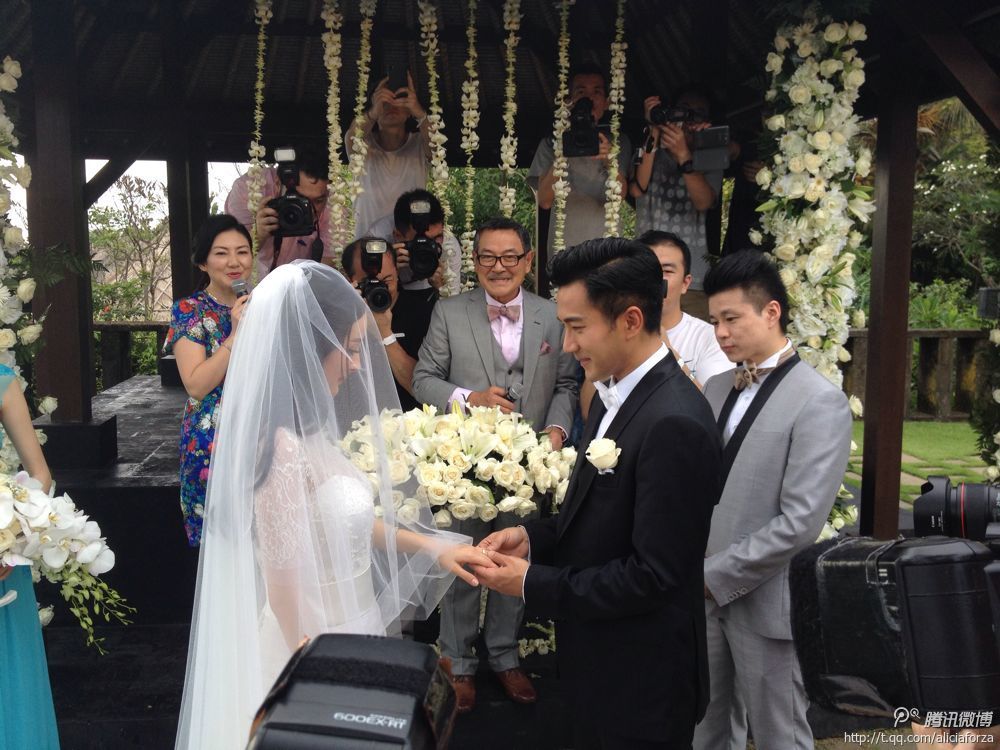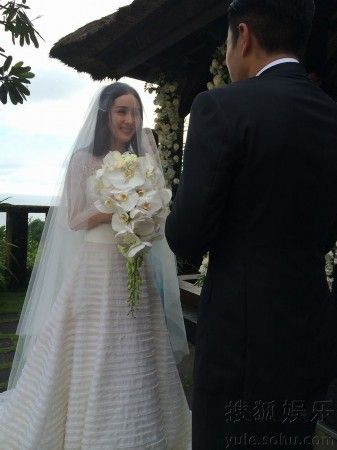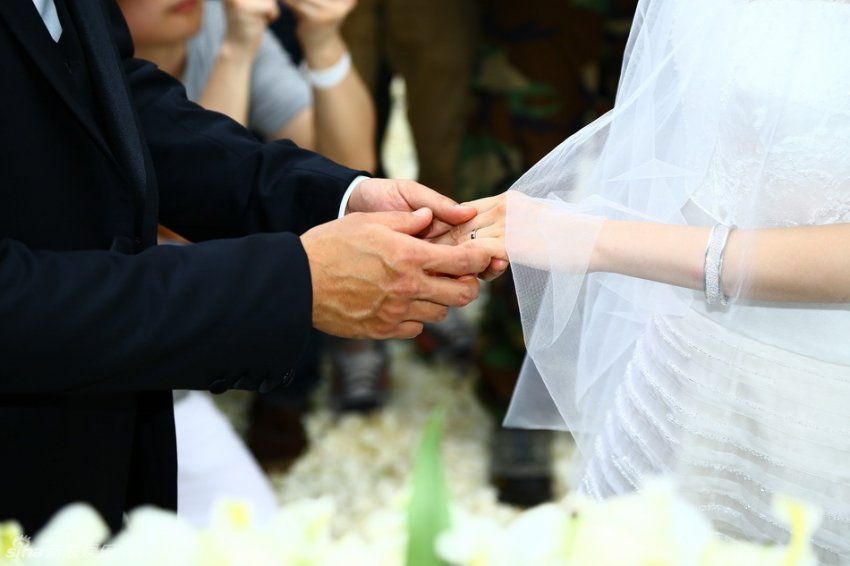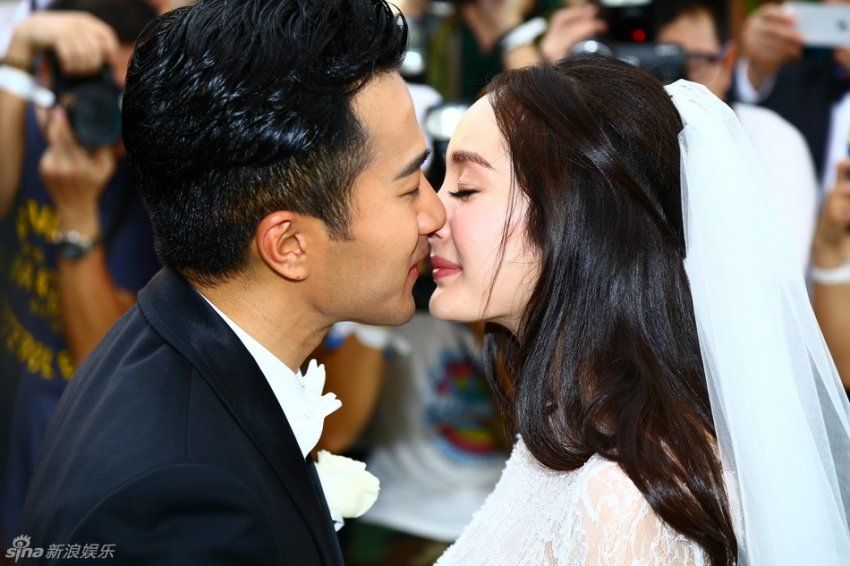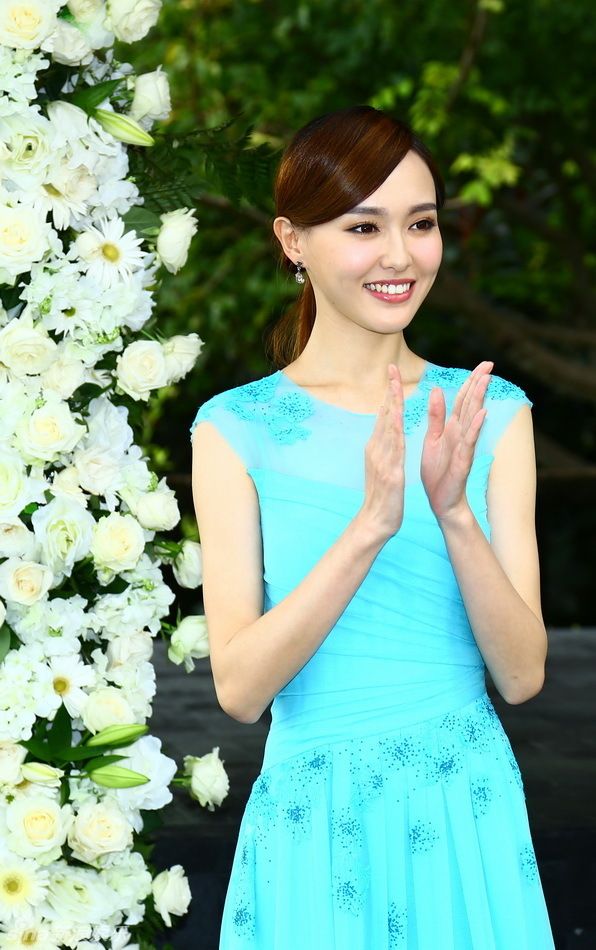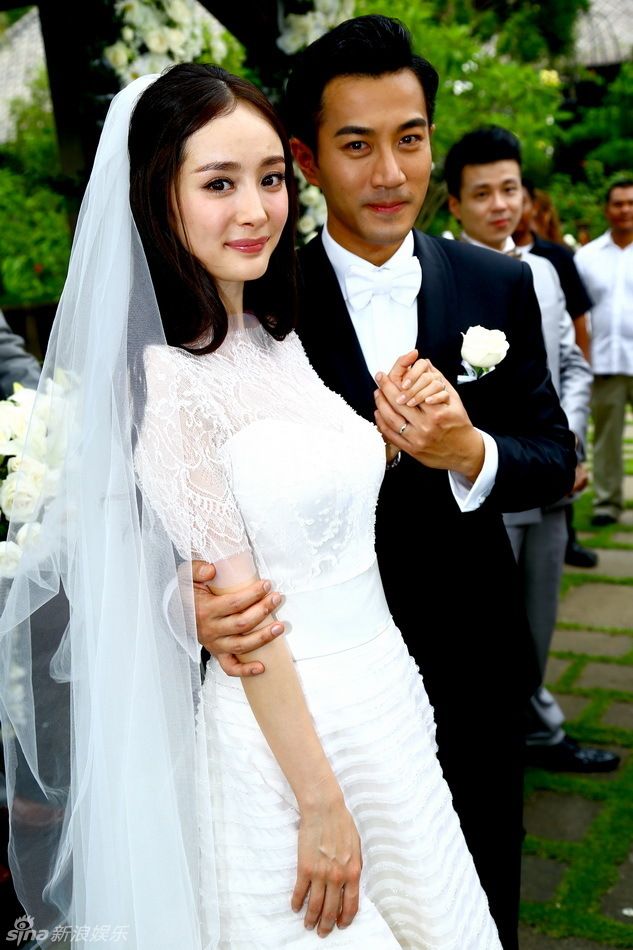 It's not a high-profile C-wedding without some scandal arising at the same time and this one comes courtesy of a very reputable confirmation that Yang Mi did in fact date her Chinese Paladin 3 co-star Hu Ge for a few years way back when. Hu Ge posted a congratulations Weibo to the happy couple and it turns out that three years ago on the same date he and Yang Mi broke up for various reasons and there is even a Weibo post of his dug up to lend credence to that. It also explains why Yang Mi and Liu Shi Shi, former besties, are not friends anymore to the degree that Shi Shi wasn't even invited to the wedding. I'm glad everyone moved on and it's water under the bridge. Congrats to Mr. and Mrs. Lau and go make pretty babies now!
Hawick and Mi Mi's wedding ceremony:
[youtube id="AqCIvwMVkcE" w="625″ h="445″]