It's safe to say that the shit is about to hit the fan in Prime Minister and I. Episode 15 will be a pivotal episode as the two people most affected by Na Young's not being dead find out the twist in the story, namely my OTP of Da Jung and Yul. If K-dramas haven't let me down so often in puttering to a nonsensical conclusion, I would actually be more pumped about this plot twist. I would have preferred it not to exist but seeing as the drama set it up from the very beginning with all the newspaper articles referring to Na Young as missing, I can live with it since it has created one of the biggest obstacles to any OTP being together. Other than perhaps the OTP being unsuspecting siblings and real incest is going on. Right now Yul is technically still married to Na Young, unless by virtue of her being presumed dead for the last 7 years means she's legally dead as well under the law. I don't think he's registered the marriage to Da Jung yet which is the only relief that he's not about to become a bigamist. I do think the whole "man is already married" conundrum is a genuinely sticky problem and let's all hope and pray this drama doesn't go the way of I Summon You, Gold and have the couple stay together for the sake of conservative societal preference. I'm all for married couples working it out which sometimes includes sucking it up but Yul and Na Young have moved sooooo far beyond that. She tried to leave him for another man resulting in that man becoming a vegetable. She then stayed missing for 7 years because of guilt and regret. I doubt there is any love left between them and their three kids have come out of the worst of it just fine and found joy in having a new step-mom. I hope this writer has a way up her sleeve to resolve the obstacle she create. The worst denouements come when the writer created a problem without having a resolution handy. In the end everyone loses. I love this drama so much I want a win-win solution for all the characters. I want Joon Ki to repent and make his marriage work. I want Hye Joo to find an awesome guy worthy of her who loves her back. I want In Ho to make it up to Yul for trying to back stab him a few times. And I want Yul and Da Jung to have a happy marriage and hopefully another baby of their own to expand the family.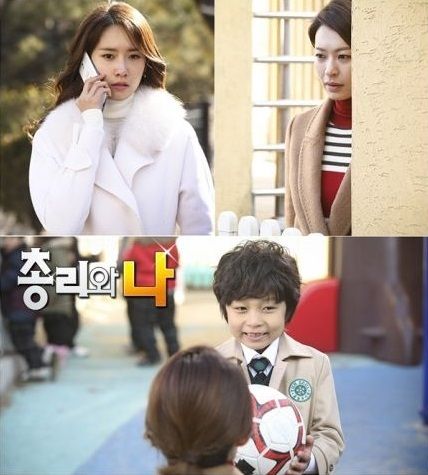 Written preview for episode 15:
Da Jung is in pain and leans against Yul to cry. She finds the fallen ring but lies to Yul that she couldn't find it. Da Jung is emotionally shattered and wants to speak with Na Young directly so asks In Ho for a favor. On the other hand, Hye Joo hears the news about Na Young and wants to tell Yul but Yul tells her first that he wants to make his marriage with Da Jung a real one…..
Preview for episode 15:
[youtube id="bMZvaWcO-QI" w="625″ h="445″]