I've already got a great jump start on my weekend full of fun but I have an inkling it'll get even better because I ran across something super lucky. What are the chances that two of my faves will cross the strait and land in the same magazine cover? Pretty slim, especially since one is a seasoned actor and the other a rock star who occasionally dabbles in acting. In the May issue of AJ Magazine, Japanese actor Oguri Shun and Korea star Lee Hong Ki share a cover and the same grey suit trend. This isn't the first cross-over magazine cover and one very similar combo happened last year with Japanese actor Sato Takeru and Korean star Jung Yong Hwa. Only one in that pairing incited excitement from me but seeing Shun and Hong Ki together had me making incoherent noises of glee. They are soooooo gorgeous and cute wrapped into one squishy delightful package to watch onscreen.
Lee Hong Ki just wrapped the well-received cable drama Bride of the Century while Oguri Shun is currently on the airwaves in the supernatural police thriller dorama Border. I'm loving Border so so much but just haven't had time to write about it, suffice to say Shun is awesome in it and the story is interesting to watch. Lee Hong Ki is going on an Asian tour with his band F.T. Island so no acting projects lined up for him in the near future, plus he mentioned in an interview that he doesn't want to act as the leading man anymore. Andwe Hong Ki! He proved himself ably as the leading man in BotC and should keep challenging himself in acting whether the role is a lead or supporting based on fit. This magazine shoot must have happened about two months ago since the suit Hong Ki is wearing is the same one he wore during the wedding scene with Doo Rim back in episode 10 of BotC. Heh, I can't believe I recognize it on sight.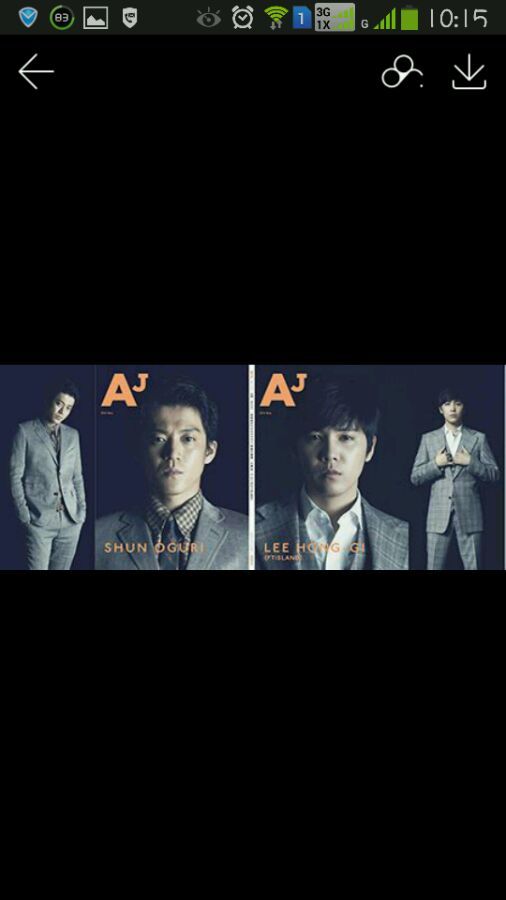 See? Same suit, right? Below is the magazine pic from Hong Ki promoting Bride of the Century.