Guh, I can't stand it! How can the main cast of the upcoming KBS Mon-Tues drama Lovers of Music (literal Korean title Trot Lovers) look this cute already in the script reading stills? This one is promising on the very premise that it's both a rom-com (yay!) and one of those underdog success stories (double yay!) and even better that it features a female character as the aspiring underdog (triple yay!). It's probably also written to pass the Bechdel test and I wouldn't be surprised if the heroine talks to her girlfriends and even her frenemy/rivals about career topics rather than the male lead. Lovers of Music is the story of a hardworking girl who loves traditional Korean trot music and aspires to become a famous trot singer in this day and age of skin revealing K-pop auto-tune synchronicity. It's like a throwback of a throwback. Jung Eun Ji plays the aspiring trot songstress who crosses paths with established famous pop music producer played by Ji Hyun Woo, a guy who looks down on trot as a passe and backwards musical tradition.
The snobby music producer gets saddled with making the trot wannabe a musical hit and in the process they fall in love and he learns to appreciate the beauty and Korean cultural identity tied with the trot genre. Rounding out the cast is Lee Se Young as a rival singer, Son Ho Joon as Ji Hyun Woo's manager who once harbored a dream of becoming a trot singer himself, and Shin Sung Rok as the president of the music agency that reps Ji Hyun Woo and has signed on newbie trot singer Jung Eun Ji. With Big Man scheduled to run only 16-episodes, that leaves Lovers of Music airing on June 23rd which is less than one month away! Eeeps, better get a move on, kids! Writing is the scriptwriter behind the well-received Baby-faced Beauty while directing is the veteran KBS PD who did Pretty Boy, Believe in Love, Revenge of the Gumiho, and Three Dads One Mom. Doesn't the whole thing just sound so random and eclectic from the casting mash-up to the behind-the scenes talent? I don't mean that in a bad way, it's actually so hard to have a prediction about how this thing will turn out. I'm voting for unexpectedly awesome with a side of fun trot nostalgia.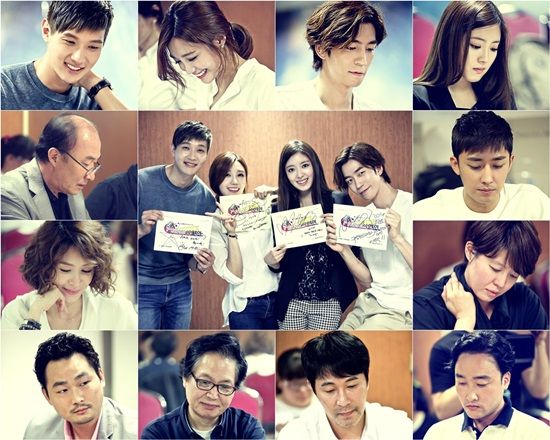 Ji Hyun Woo looks so different with his teeth fixed and his hair shorn. I can tell he didn't get any work done since all his features look exactly the same (plus he was in the army and all this whole time) so it's really amazing what fixing some orthodontics can do for the overall facial profile. I'm ridiculously looking forward to this one and bonus points for Big Man being interesting enough that it'll keep me tided over until Lovers in Music drops.