Aaron Yan may be multi-talented but he honestly only works in a few settings. I love his singing and his latest mini-album Drama just dropped last month and is fantastic especially with the two songs from the album that are theme songs for his currently airing drama Fall in Love with Me. The opening song "1/2" with Aaron and Korean popstar G.NA is one of those collaborations that brings out the best of both voices when they harmonize even in Chinese and English mixing together. The ending song "That's Not Me" has that wacky kidnapping MV starring Tia Li and featuring lots of wacky kidnapper's lair decor. Aaron also works for me in acting, he did well in his last two finished dramas Alice in Wonder City and Just You, and I've heard he's very charismatic to watch playing two identities in FILWM. Not bad for a boy who made me cringe through KO One. The problem is Aaron's acting and singing career is buttressed by his needing to do promotions and attend events for it and then it's like a scorching mess has been unleashed on the eyes. It's been a horrible fashion week for Aaron culminating in this weekend's album signing and fan meeting event in Taipei where he showed up wearing that (above), and then it was compounded by his agency bringing in one of those busty dime-a-dozen so-called "Geek Goddesses" and this one has the very awful stage name of Guai Guai (Chinese word 拐 means to snatch or to limp). I'm not sure Aaron's fans need to be seeing some talentless pretty face rocking a baby doll dress where her boobs are on full display and the dress hem ends somewhere right below her crotch. Aaron's bad sartorial outings can also be seen in his official music video for "1/2" with G.NA with the most ridiculous get-up this black-and-white geometric print jacket with giant cropped sleeves. It must be seen to be believed. He also showed up at last week's HITO Music Awards in a white suit that had faces of guys subtly printed on it, which has the distinction of being the least fugly of all his recent outfits.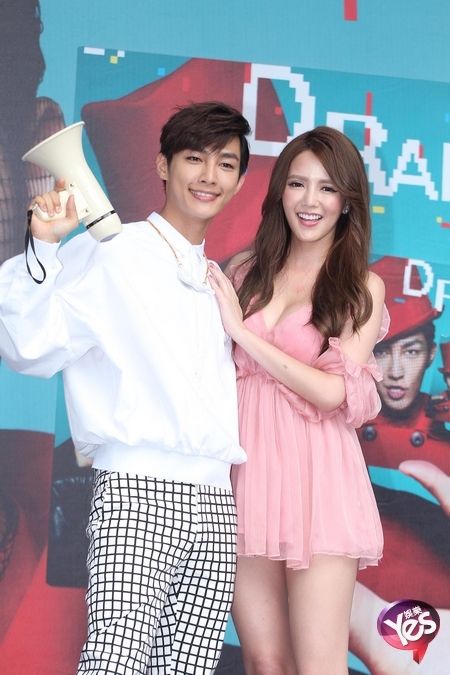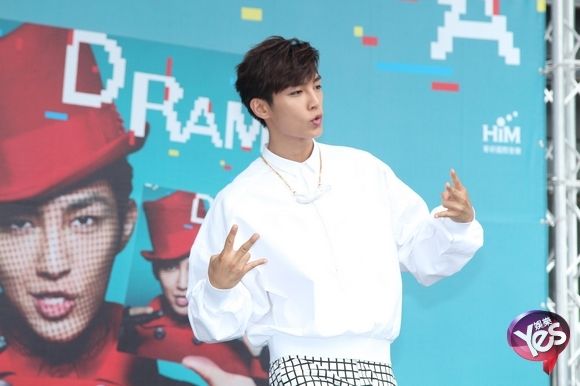 While Aaron has managed to get his fans to ship him with drama costars in the past like Puff Guo or Gui Gui, when I see him standing next to this chick I worry she'll fall on him and snap his super thin waist.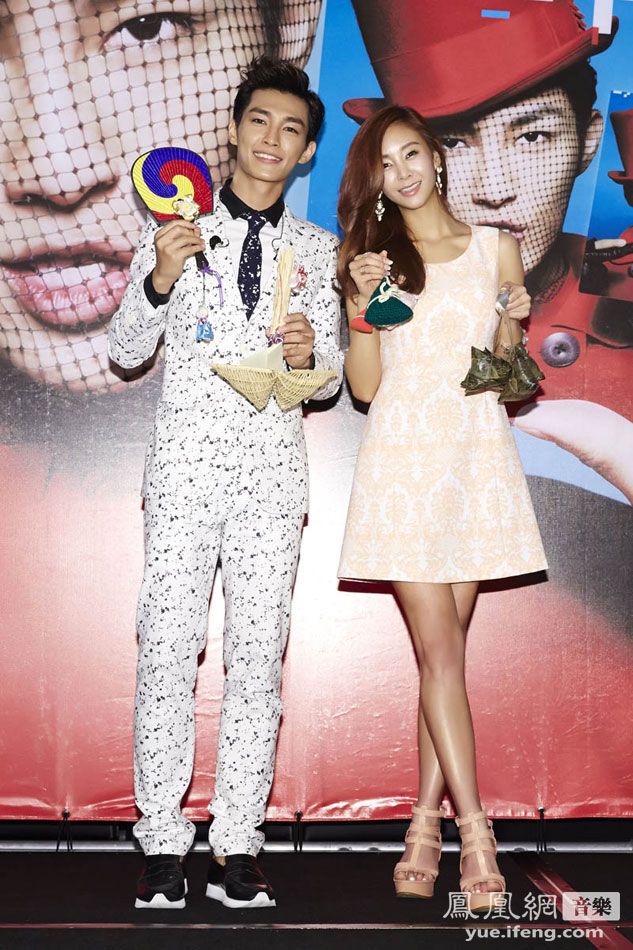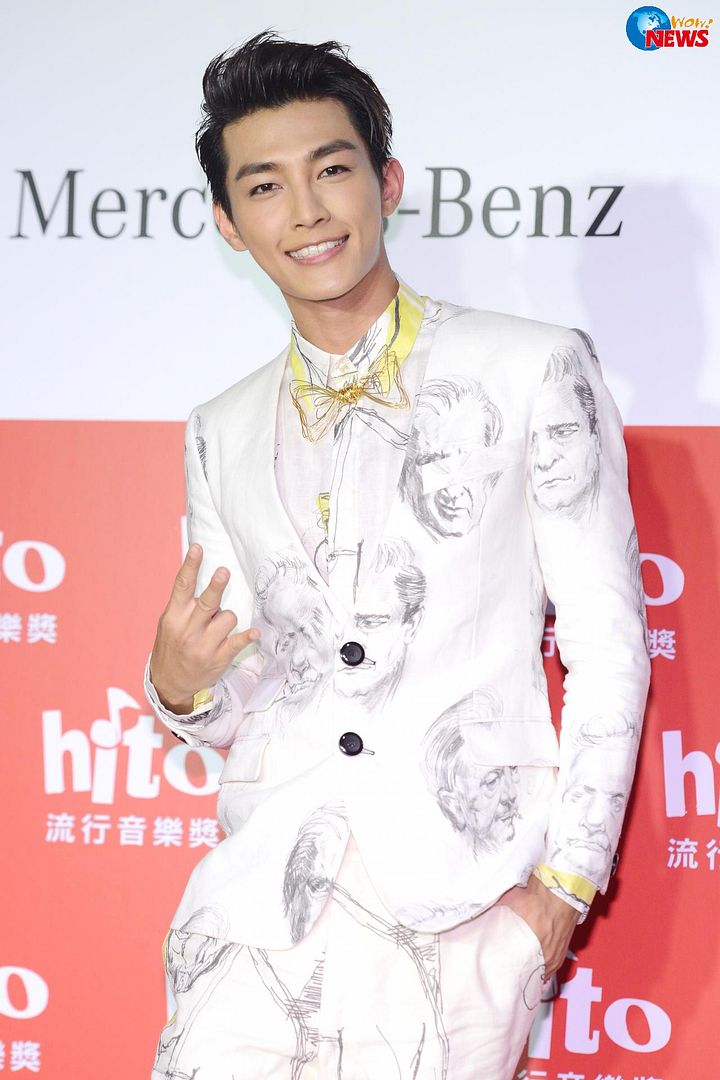 Aaron's song with G.NA is pure awesome and does wash away the "my eyes are burning from the ugly" left by seeing Aaron in all his events this week.
Aaron Yan featuring G.NA "1/2" Official MV: