It's been a hot mess two weeks in greater-Chinese entertainment news when it comes to epic cheating scandals. I don't even know which one to tackle first, but since famous Taiwanese illustrator-turned-writer Wan Wan's abject "I'm sorry" apology doodle is the post topper then let's start with her. Wan Wan is Taiwan's Queen of Doodles, a graphic illustrator who rocketed to fame with her adorable humorous doodles about her life via her alter-ego as this round hairless little cute person thing. Her doodles are used everywhere and she's even published quite a few book anthology collections. Wan Wan got married in early May to her boyfriend of ten years and this week the tabloids caught her cheating on her new husband when her first month of marriage wasn't even over yet. She was captured canoodling late at night with another famous graphic illustrator with the pen-name Master Huang, including a very long time spent inside a darkened vehicle parked in a quiet alley. When the news broke, she claimed to just be friends with the guy until she was told there was picture evidence and all, and shortly after that her publisher held a solemn press conference where she bowed low to apologize. Sigh.
Even bigger than the Wan Wan cheating scandal is the just as public cheating of famous movie director Oxide Pang (one of the Pang Brother twins who directed The Eye and Bangkok Dangerous) on his famous movie actress wife Angelica Lee. Oxide Pang was caught watching a movie with aspiring starlet Liddy Li that involved holding hands, kissing, and feeding food. When the scandal broke, he first asserted she was just a friend and they were discussing an upcoming movie collaboration together, and when confronted with the pictures he immediately booked it back to Malaysia to grovel to his furious wife Angelica. Lastly to round out the cheating triplicate, this one doesn't involve a marriage couple but might be worse since the couple in question just had a new baby together. HK casino billionaire playboy Ji Xiaobo was caught allegedly cheating on TW-supermodel-actress baby momma girlfriend Pace Wu with sultry C-actress Ying Er. Pace shrugged off the cheating allegations and posted a happy family portrait with her new baby with Ji Xiaobo at the same time Ying Er posted a smirking picture of her with Grey Wolf with the caption "tomorrow will I also become your mistress?" Ji Xiaobo has remained mum on whether he'll actually marry Pace since she had his baby and still doesn't have a ring on it.
Wan Wan's poor cuckolded husband in a picture from their May 2014 wedding. There is no buts or ifs about this situation, that poor man probably feels t-boned by a mack truck.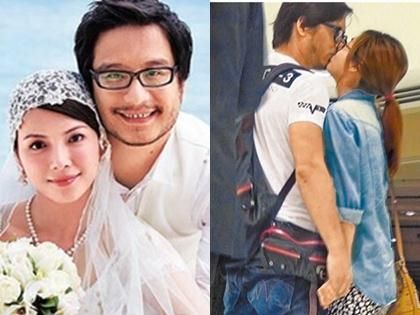 On the other cheating scandal, apparently Angelica has taken her sleazy husband back before as this is the second time he's publicly cheated on her. I think she's surrounded by horrible family advice as well since her dad went on record as saying it was the no-name hussy wannabe starlet who seduced his son-in-law. Right, his penis just fell out of his pants by accident when she's around.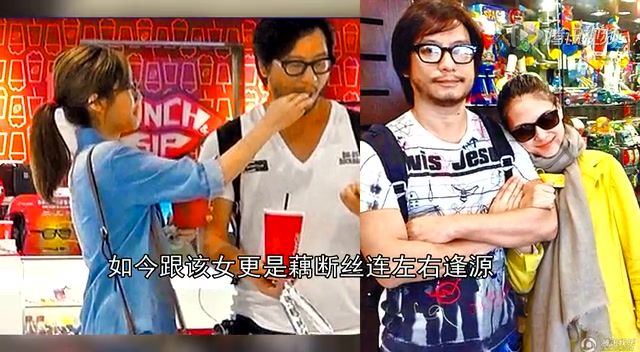 I sorta feel sorry for Pace but the fact that she's dating a guy who won't marry her despite carrying his baby already makes me think she knows what she's getting into. Plus the idea of Pace needing to keep her man away from Ying Er's clutches, as the media is spinning this story, is ridiculous. Her man has free will and makes his own decisions, and then has to deal with the consequences. If Pace wants to stick her head in the sand and stand by her man, so be it.