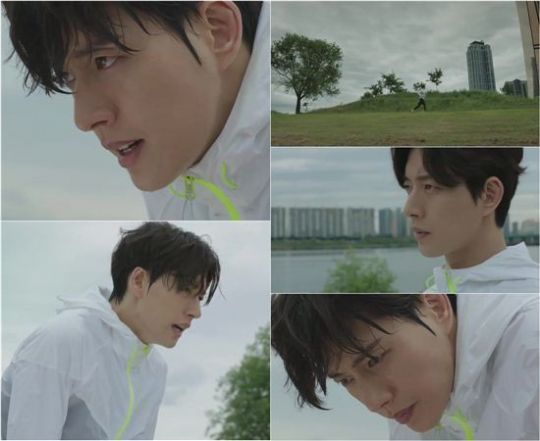 Two new snippets dropped for Dr. Stranger today to give a hint of what's to come in episode 11. The production already released new stills showing Soo Hyun and Hoon goofing off around the hospital. It looked like he was flicking her on the forehead, which might earn him another kick to the nuts in the now patented Soo Hyun attack method, or might earn him more Soo Hyun falling for his touchy feely ways. I can't predict because not only is this drama batshit insane, the behind-the-scenes fandom mess might actually fuel the writer to jump from a pit of sinking sand into a bubbling cauldron of scalding lava. The pit of sinking sand is Hoon and Jae Hee's romance, which was perfectly set up until the entire emotional core was eviscerated by refusing to confirm the identity of Seung Hee and explain her motivations thereby making the reunion feel as exciting as watching someone slowly sink while making slo-mo "save me" gestures.
The bubbling cauldron of scalding lava would be if the writer gave Hoon a lobotomy so that he suddenly found Soo Hyun oh so intriguing as a romantic possibility and spent more and more time with her until he just "naturally" fell for her great personality and whatever it is that Soo Hyun shippers seem to think makes sense for that ship to sail.  If I were sadistic I would throw my lot in with Chang Yi getting Hoon in the end, except Hoon's assholery towards her in episode 10 makes me totally not want her to end up with him after he crapped all over her worry for him. The video preview also dropped for episode 11 (finally!) and tells us very little in terms of answering all those big questions. So not surprised here. It does further add weight to the writing taking an abrupt turn towards more Soo Hyun-Hoon time together, and either Seung Hee or Hoon appears to be living with her in her fancy new apartment. Jae Hee/Seung Hee/Koala/Sane Drama Viewers will not be happy with this turn of events.
It's nice that the production's second released preview still for episode 11 features solo Jae Joon doing a jog of pain/desperation/determination, which is especially fitting after his kneeling in the rain in the last episode. Second male leads have to either be great fun to hate or super sad endearing to garner pity, the worst is to be marginalized in the story line and have no discernible emotional hook. Jae Joon and Hoon's rivalry also amps up in the preview for episode 11, and it would make sense if they were actually competing for the same objectives. Hoon wants to save Jae Hee and not die, Jae Joon wants to bring down Chairman Oh's precious Myung Woo Hospital and feel like he has the biggest surgical dick in the room. These boys don't have conflicting objectives! Just work together and make everything come true, and then skip off holding hands towards the rainbow at the end of the road for all I care.
Preview for episode 11:
Seung Hee: Why is everyone here?
Hoon: What do you mean? Why does Quack need to be saved as well? Hey Quack!
Soo Hyun: Are you a pervert?
Jae Joon: The PM's surgical team, you step aside.
Hoon: No.
Jae Joon: You'll regret it.
Soo Hyun: To that person, it's just a game!
Jae Joon: Why give up, I've already come so far.
Hoon: Can I ask you a question? Why do I need to operate on the PM?
Seung Hee: I just want to protect you.
Hoon: Do you mean I'll regret it because of this?
Jae Joon: Have you regretted it then?
Hoon: It won't work the way you have planned.
Jae Joon: It will work the way I have planned.