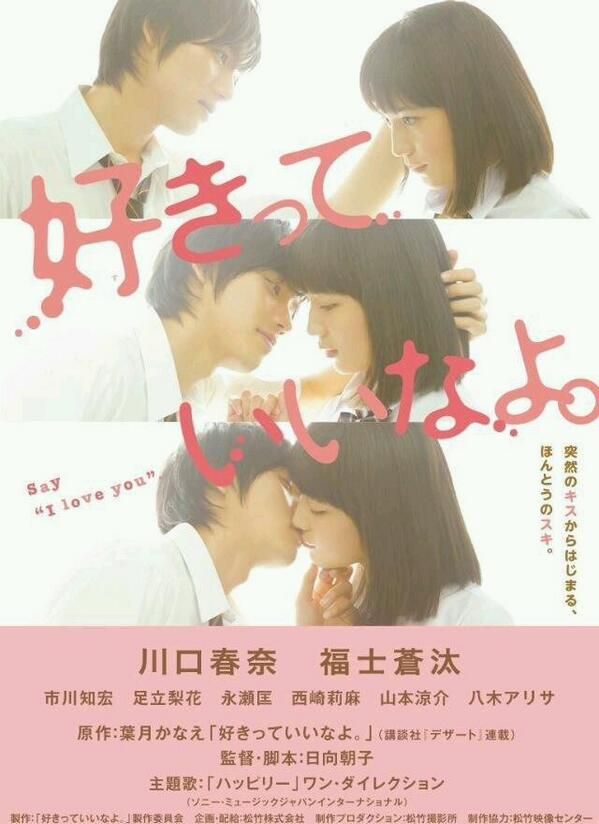 Japan is on a roll with Summer movies I want to watch and one just premiered this week in the form of one genre Japan does best – the shoujo high school romance. The live-action movie adaptation of the popular shoujo manga Say I Love You (好きっていいな Sukitte Ii nayo) hits all my happy spots with the casting and trailers hinting at capturing the heady romance of a shy wallflower and the high school's most popular boy. The leading lady is one of my fave teenage J-actress Kawaguchi Haruna, who reminds me of a mix of Ishihara Satomi's pillowly girl next door appeal with Horikita Maki's cool spirited vibe. She's been acting consistently since breaking out as the adorable lead in Ouran High School Host Club but this is the first time I've seen her do a genuine romance project which is why I'm all over it like cat on cream. I would have loved if her leading man was Daito Shunsuke but he's not right for this particular leading man character. I almost blurted out "Hoshio!" when I saw that her male lead was the ridiculously gorgeous Fukushi Sota. He's not the best actor around but he was a big reason I kept watching the J-dorama Starman last year with him and Hirosue Ryoko. He totally looks like the smushed together best-of-both-worlds Miura Haruma and Okada Masaki. Both guys have also done their stint in famous shoujo manga romance male lead territory, Haruma famously did From Me to You (Kimi ni Todoke) while Masaki was in I Give My First Love to You (Boku no Hatsukoi o Kimi ni Sasagu). I love the trailers and movie stills so check it out for yourself. The production also secured the rights to use addictive One Direction track "Happily" for the OST.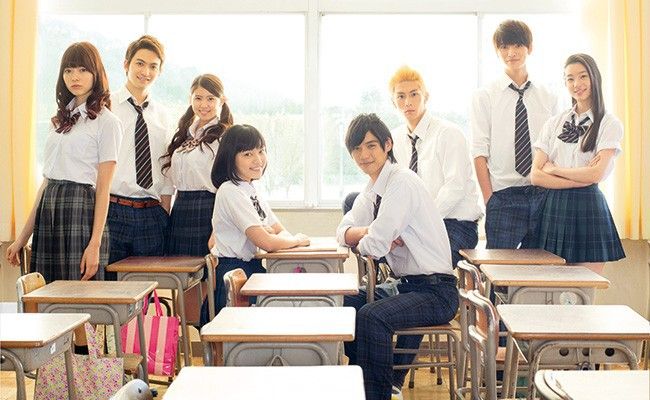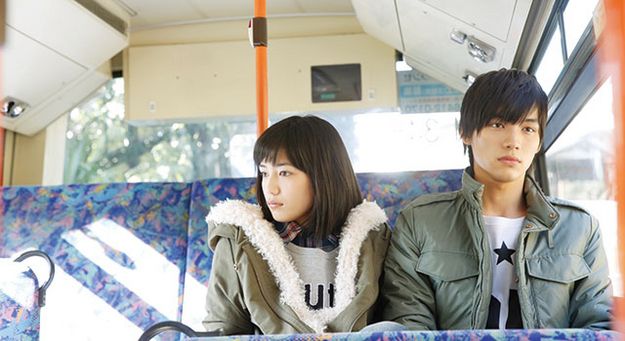 Official plot outline:
Tachibana Mei  is a high school student. Due to a traumatic incident when she was a kid, Mei has been unable to make friends or have boyfriends. By mistake, Mei then injures the most popular male student named Kurosawa Yamato. Somehow, Yamato ikes Mei Tachibana and tells everyone unilaterally that Mei is his friend. One day, Yamato saves Mei from a stalker by kissing her. From that kiss, their love story begins.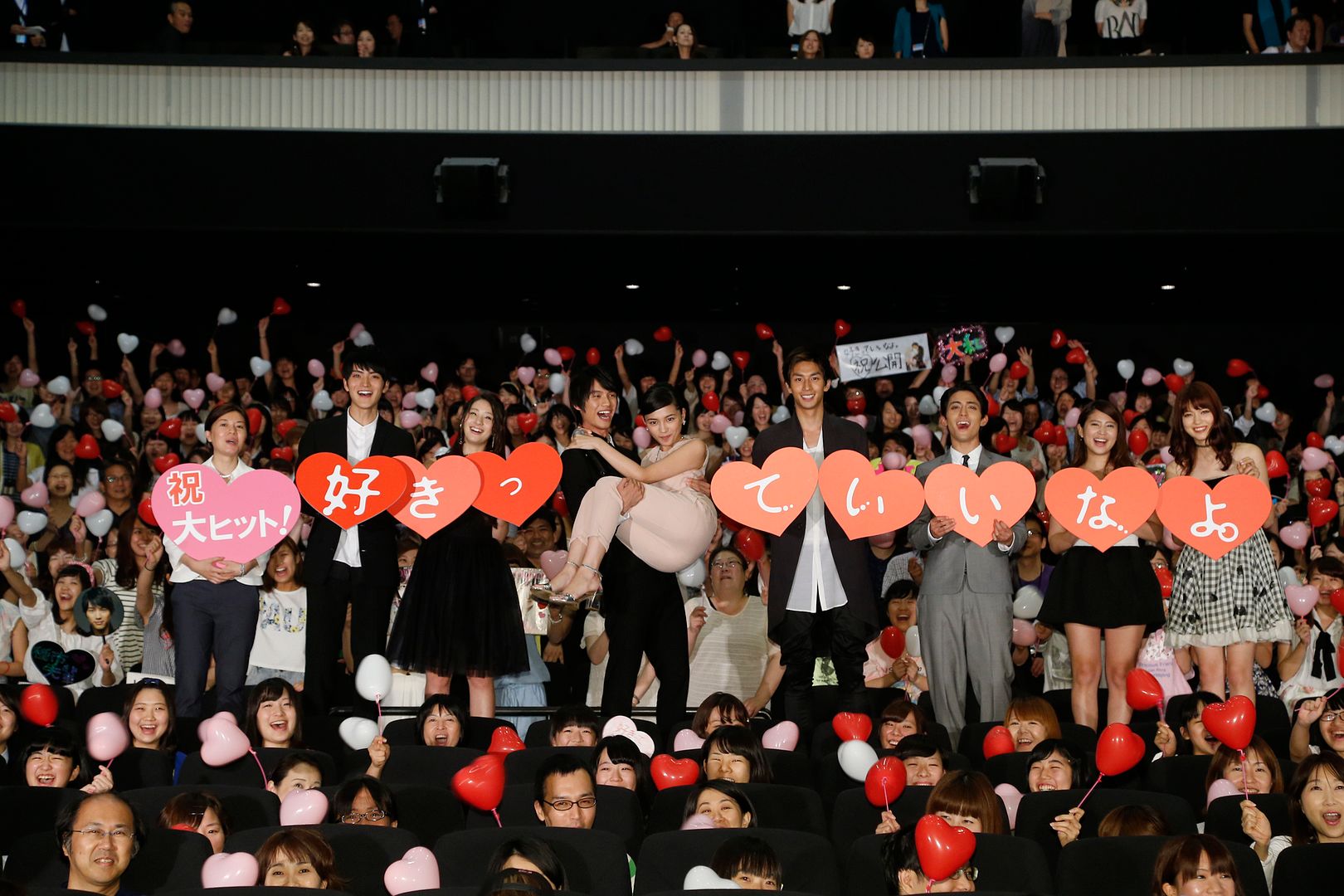 Trailer for Say I Love You:
One Direction "Happily" Official MV Trailer for Say I Love You: