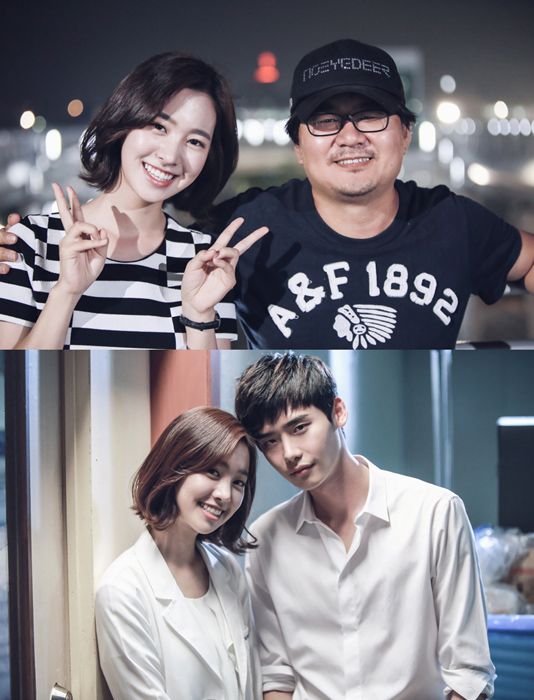 Recapping a drama from start-to-finish is a genuine commitment. It's not like dating and requires a break up since eventually the drama will finish on its own. But if the drama derails then the process takes on a a surreal meta quality of trying to muster enthusiasm and the analytic urge when none exists. That didn't happen with Dr. Stranger despite how how of a narrative hot mess it was. For whatever reason I kept wanting to watch it week-after-week, with some rubber necking involved, and had plenty to say about it even until the end. I thought I washed my hands of DS after the drama ended at twenty episodes even knowing that the production had the cast back to film additional footage to cobble together a two hour C-movie cut to be released at the end of the year only in China. I don't fault the production for milking this cow, entertainment is a money-making endeavor and if someone is willing to pay for a remix then why not do it. DS hardly ever touted to be a work brimming with artistic integrity.
The filming has wrapped for the additional filming involving all four leads Lee Jong Seok, Jin Se Yeon, Park Hae Jin, and Kang Sora. Jin Se Yeon was the last to finish filming and she posted the above two pictures to commemorate the wrap of her character of Song Jae Hee/Han Seung Hee. The dude in the top picture is PD Jin Hyuk while the bottom picture is clearly Jae Hee with Hoon after filming new scenes for the movie. They are dressed like doctors and look quite happy. I'm content with that. PD Jin Hyuk stated in the accompanying article that the C-movie will have new beginning and ending sequences but will follow the drama story line. The difference is the excising of all the North Korea references as well as the beefing up of the first love romance between Jae Hee and Hoon. PD Jin further added that he regrets not sticking closer to the original drama concept of focusing on the first love, in the drama that was reworked midway through for various reasons though the drama still ended the way the script concept intended.
I don't know why Jae Joon is in a wheelchair (please don't die in the C-movie!), but it's definitely yet another bridge scene below featuring the OTP. Siiiiigh. Let's hope Jae Hee doesn't defy gravity and bullet trajectory to fall off yet again. PD Jin felt the romance in the drama wasn't presented with as much beauty and passion as he wanted and that will be fixed for the C-movie cut. For HoonHee shippers this ought to wash away the disappointment of watching a beautifully presented romance in the beginning totally get thwacked around in the ensuing narrative mess.