Well this is interesting. Maybe the better way to say it is "buh?" rather than "hhhhmmm….." level interesting. Last year's Baeksang Best Drama award went to KBS for Good Doctor, and while I didn't watch it the feedback on both the writing and acting was all-over-the-place. Those who loved it praised it like the best thing since K-dramas discovered the drunken oppa piggyback ride, others though it was a ridiculous depiction of autism with by-the-book medical cases to string it all together. It did deliver solid ratings for KBS on top of winning awards so it's no surprise that news of the reunion of the Good Doctor PD and screenwriter for a new K-drama will get the media's attention despite no synopsis being provided or casting having commenced. This is like counting your ducks before the momma even laid her eggs.
If it follows Good Doctor then it'll get the Mon-Tues time as well and KBS has been mostly riding a slew of rom-coms in that slot with Prime Minister and I, Lovers of Music (Trot Lovers), and later comes Discovery of Love with Eric and Jung Yumi. Right now KBS has Mon-Tues lined up until the end of the year with Cantabile Romance with Joo Won and Shim Eun Kyung following Discovery of Love so this new drama might come after CB. The only snippet provided is that the drama is tentatively called Blood and will be a vampire medical drama. YOU HEARD THAT RIGHT. Vampire + Medical = guaranteed to drive me insane with the mashing together of disparate genres much like Dr. Stranger stitched together spy thriller with medicine into an unholy love child of circular and inconsistent plot writing. This drama is slated to air in early 2015 so hopefully as more information leaks out it'll seem less bizarre and primed to fail.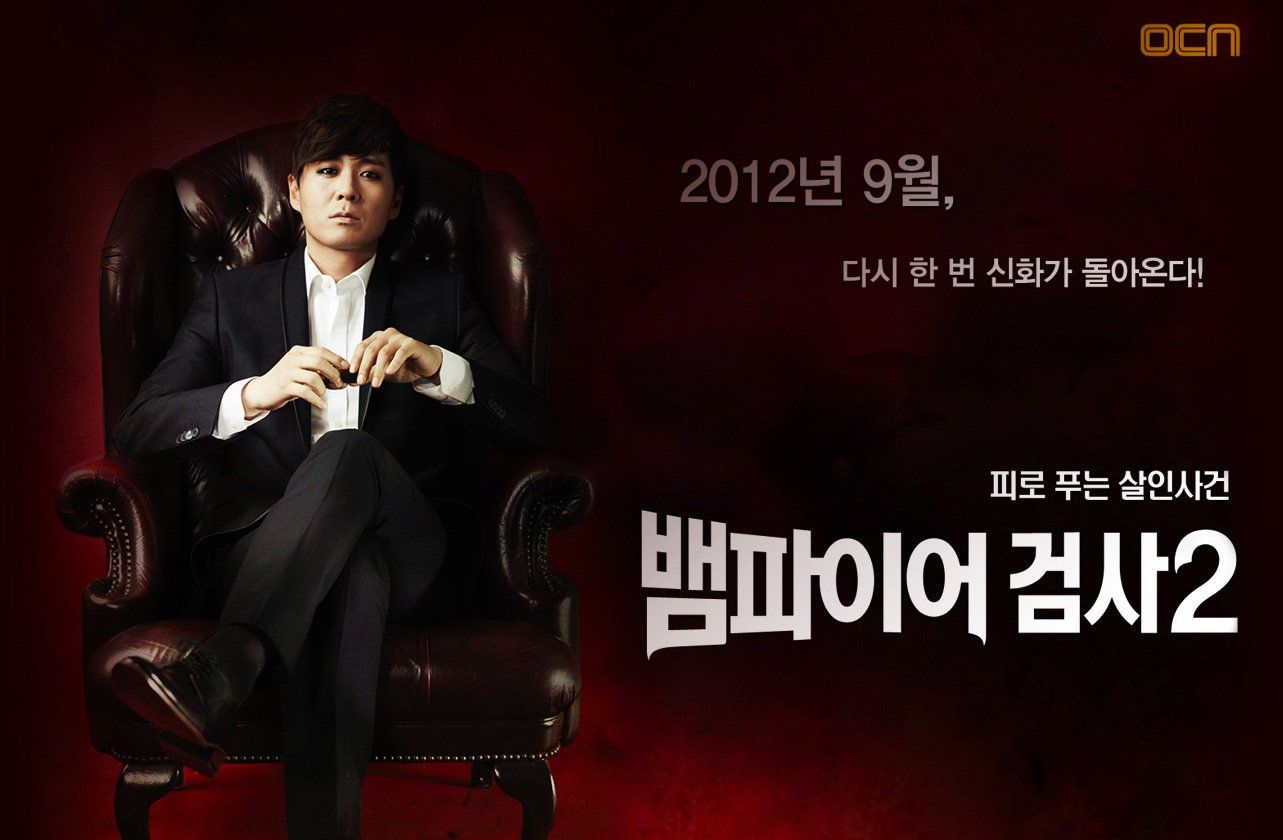 I figure the GD team doing Blood might need to fend off allegations of concept appropriation from the Vampire Prosecutor, the cult hit two season cable drama starring Yeon Jung Hoon as the titular vampire prosecutor who fights crime. Maybe that's why the drama title is the lame sounding Blood rather than the K-drama penchant to be totally obvious in title naming, since calling it Vampire Doctor is just way too cribbing from VP but substituting a doctor for a prosecutor. VP's vampire prosecutor stylishly drank blood via blood banks, but the vampire doctor in Blood will have a convenient source for his blood needs since he works in a hospital. Maybe he'll be doing Surgery Jesus stunts like Park Hoon did in Dr. Stranger but with the added angst of wanting to suck his patient dry on the operation table and needing to control that urge. K-dramas also did a funny vampire sitcom called Vampire Idol that was as budget as being produced by a community college theater club. It was cute though!
Joo Won will be busy with CB so most likely won't reunite with his GD team on Blood so the race is on to ponder who will become the vampire doctor leading man. My suggestion would be Kim Woo Bin for the scary sexy, Kim Jae Won for the so pale brooding, or……my baby boy Yoo Seung Ho is coming out of the army in December so if the GD team wants to go young and smoldering they know where to look. Somewhere Lee Jong Seok is running away so fast from the GD team it's not even funny.