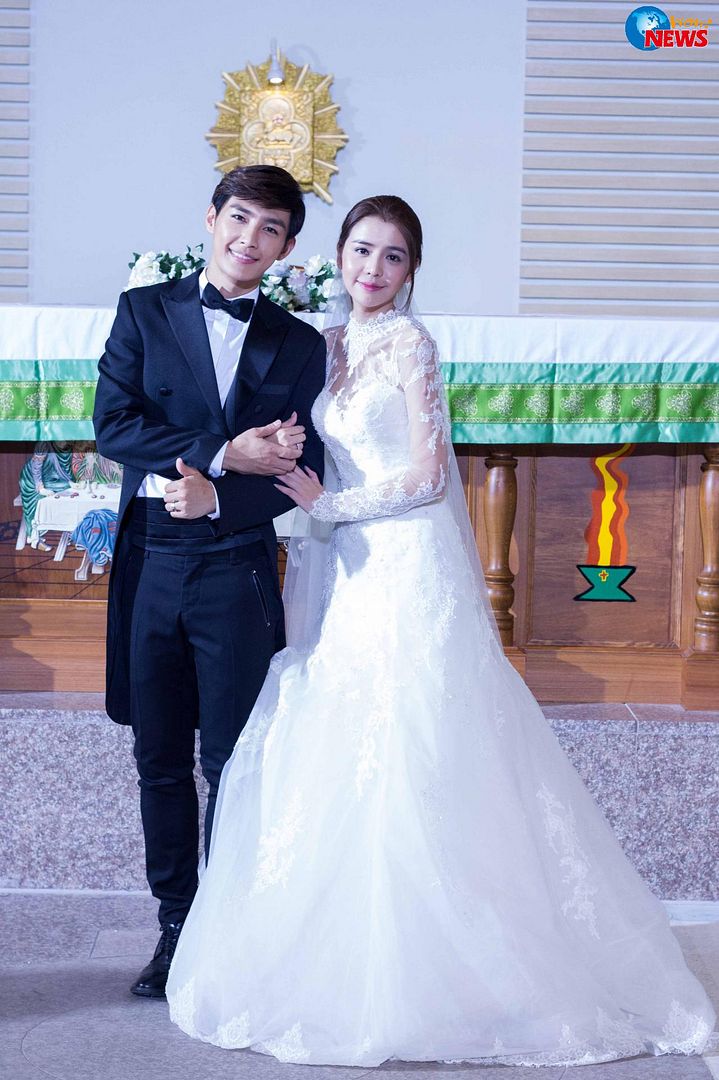 A benevolent drama god is putting Fall in Love with Me out of its misery this weekend, and probably freeing the remaining few viewers still watching along. I was actually stunned this drama is ending this Sunday at episode 20. Most SETTV live-filmed dramas end past 20 episodes and the few that are shorter have been pre-filmed so the ending number was always set. It definitely feels like the network is rushing this drama off air makes me feel sad for leading man Aaron Yan. But then again, he might be grateful to never have to go on set and give it his best shot to turn insanity into dialogue he can say with a straight face. The ending will of course be a happy one with the two leads Aaron and Tia Li walking down the aisle as their characters tie the knot. I wonder if they both offended the costume designer because everything about both from top to bottom is a hell no.
Aaron's plastered ahjusshi side-slicked helmet hair, the get-me-outta-here look in his eyes, the ill-fitting and poorly cut formal tux with tails, it's ironic that his character looked supremely hot in the wedding scene to the crazy second lead girl but when he gets his drama happy ending he has to look like he assembled the outfit from the recycle bin outside of a K-drama studio. Tia fares no better, who would dress a girl best known for her smoking hot figure in some lacy up to the neck long sleeve wedding confection straight out of Great Expectations. I was hoping the final episode would at least have eye candy since it's basically brain poison but here's to getting an early taste of the final helping of hot mess to come. For those waiting for something good to come after FILWM, I suggest writing off SETTV Sunday night for the foreseeable future as the first cast meet and greet for Say Yes Again I Do with Lin Yo Wei and Mandy Wei had me screaming in horror and running in the other direction. I'll explain after the jump but be warned of majorly fugly stills to come.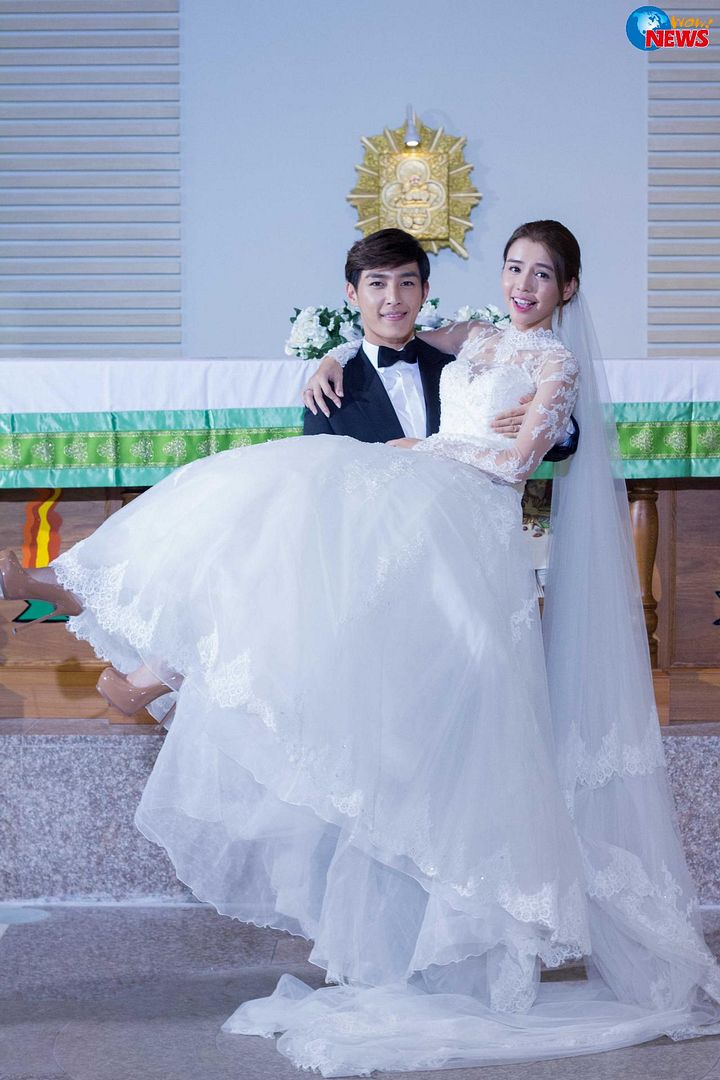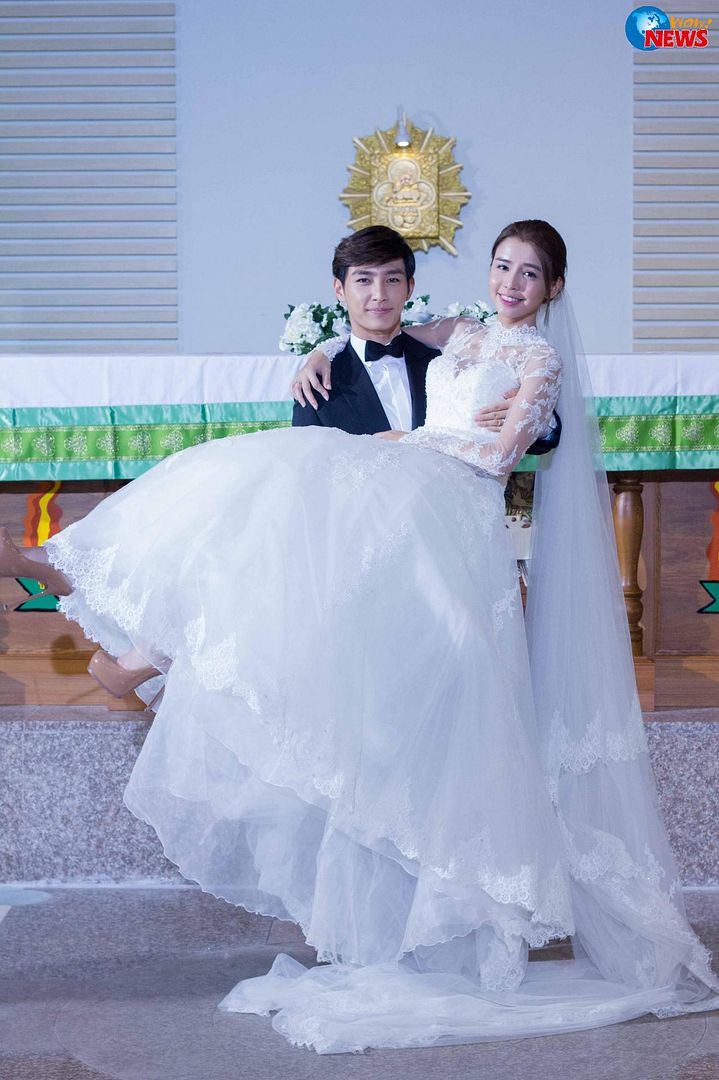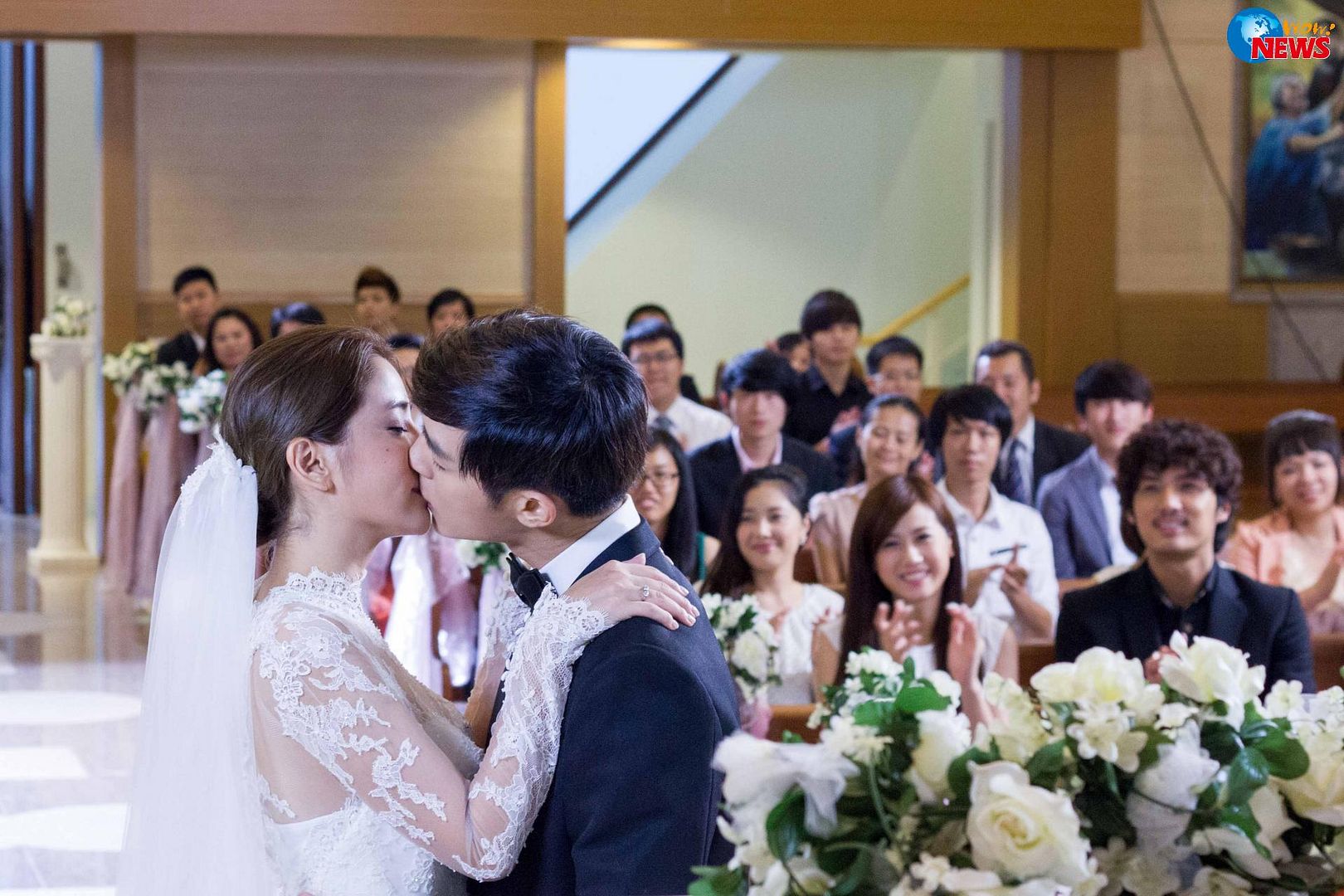 I never liked the divorced couple getting back together story to begin with, and have always foundd Mandy bland and anemic to the nth degree, but seeing her with the blunt crop acting girly in a cutesy too short dress just offends all my visual nodes and there is no way I can stomach her character in the drama and suffer through it even if the story is engaging. Thanks but no thanks. I like Lin Yo Wei but not enough to watch just for him alone.