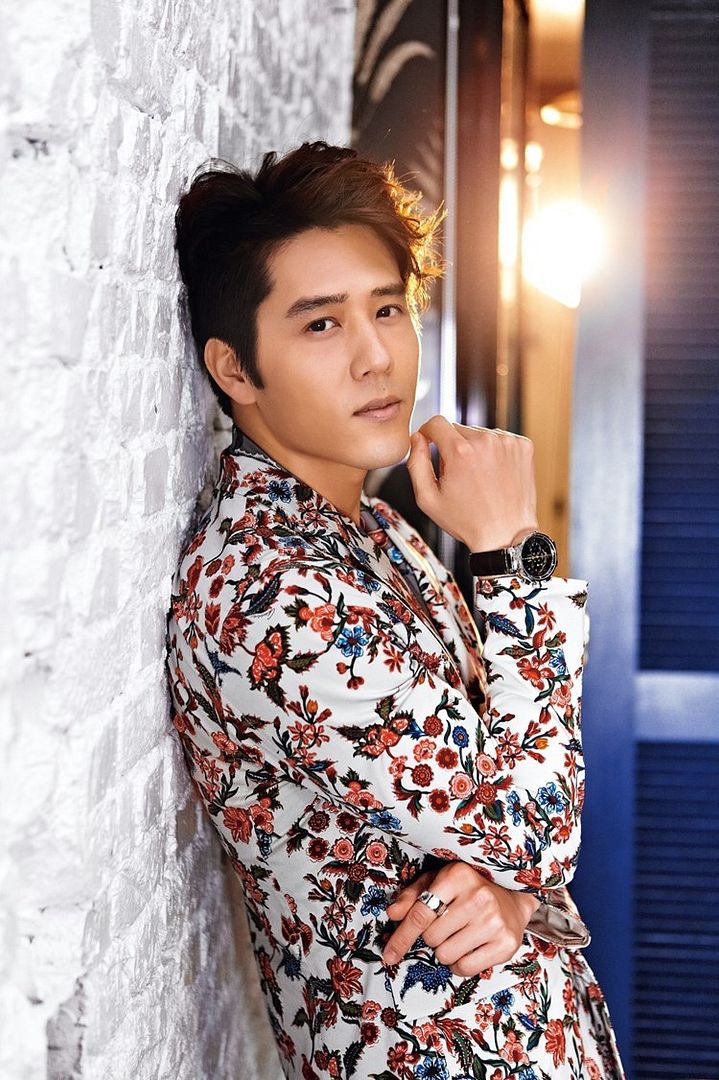 The Taiwan drama gods are listening to my prayers because the third time will not be happening for the popular onscreen coupling of George Hu and Annie Chen. The WeiNi (or Winnie from their names Hu Yu Wei and Chen Ting Ni) couple hit it big for SETTV with the daily Love, Now and tried to recreate the magic with the Sunday night Love Forward. Now that George is for sure coming back to SETTV to headline the daily drama Happiness Voucher, the talk of the town has been whether the leading lady will be Annie (again). It wasn't for the lack of trying on the part of SETTV but it's been confirmed that Annie has passed and will be doing a TVBS political drama while George's leading lady will be gravure pin-up model turned actress Yuan Ai Fei. I actually like Yuan Ai Fei even if she's still massively green as an actress, I found her not bad at all in King Flower and she was reportedly quite decent in the period drama Once Upon a Time Beitou.
This also ushers in a fresh new combination without feeling like yet another retread with the same set of actors. The supporting cast also gets a thumbs up from me with Jay Shih and Smile Wen reuniting to play a pair of lovers here after being in the popular In a Good Way. The drama synopsis also sounds right up my alley: George is a self-made successful corporate VP who believes everything can be handled in three minutes and has no time to dawdle or waste on people who don't make an effort, Yuan Ai Fei is an internet retailing company sourcing manager who meets George when he agrees break up with her character on behalf of his good friend who is dating her. In the ensuing dust-up he writes her a happiness voucher to get her off his back by agreeing to take responsibility for her if she's not married by the time she's thirty years old. Romance blossoms when she goes to redeem her voucher. Heh, it sounds cute and just right for a daily drama set up. Happiness Voucher follows Tie the Knot in September.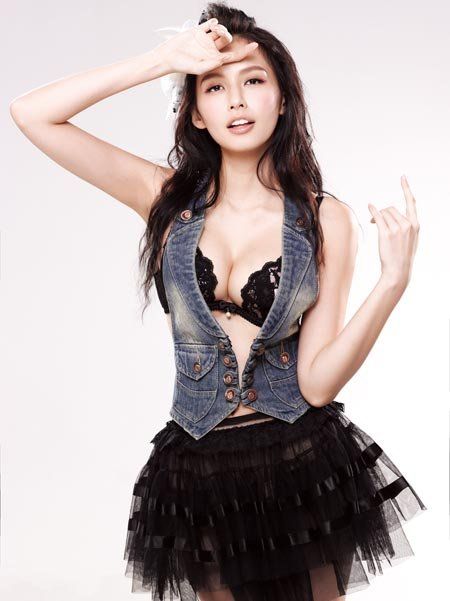 Another reason I'm cool with Yuan Ai Fei and want to give her a chance at being the lead is because the even worse supporting actress in King Flower that was Lene Lai has managed to turn me into a fan after seeing her improved acting and playing a great character in Pleasantly Surprised. Improvement is possible and Yuan Ai Fei is drop-dead gorgeous to boot. There were rumors that George's leading lady might be Kirsten Jen but now her name will clearly be bandied about for the casting of the upcoming Friday night two male leads drama starring Lego Lee and Chris Wang.