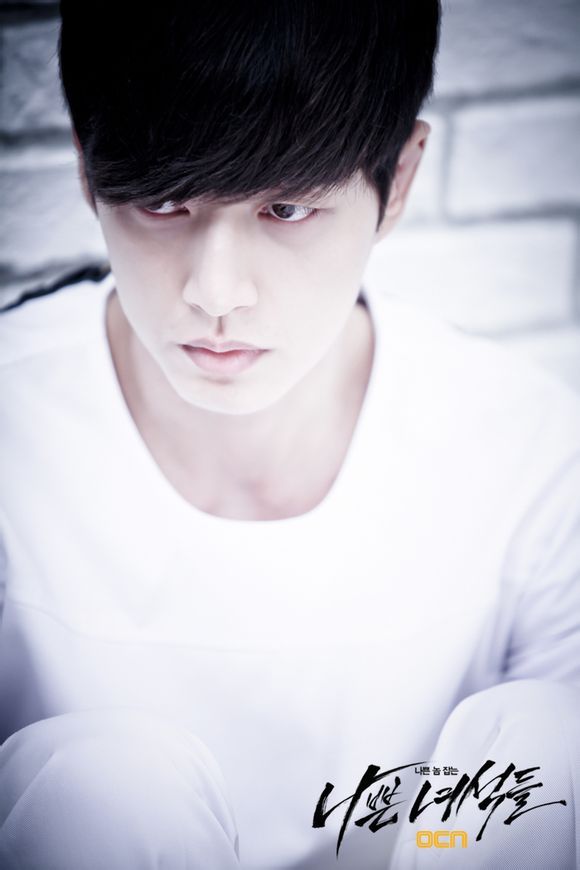 I'm really looking forward to the upcoming OCN detective crime drama Bad Guys (Bad Boys). OCN seems to be the only Korean network that consistently tackles the genre, a genre that is a dime-a-dozen in J-doramas but is rarely seen in a drama land skewing towards romance or family affairs. Of the OCN thriller dramas, Vampire Prosecutor and TEN both stand out and each got a sequel because it was such a cult hit. Bad Guys gets my attention for the one-two punch of Kim Sang Joong and Park Hae Jin. They acted in Dr. Stranger earlier this year but didn't have any scenes together because Kim Sang Joong was doing a guest-starring role as lead Lee Jong Seok's doctor daddy and died by the end of episode one. Park Hae Jin initially wanted to take a break after DS but jumped immediately into filming for Bad Guys after receiving the script and the offer to play the anti-hero male lead.
The production has said that Park Hae Jin was their number one choice for the role of genius serial killer Lee Jung Moon and Park Hae Jin was so taken with this acting challenge he accepted despite the nonstop drama filming. In Bad Guy, Park Hae Jin's character is already imprisoned after being captured as the youngest serial killer in Korean criminal history and he's pulled into a police special project to use the devious minds of the top criminals incarcerated to thwart the crimes still happening out in society. OCN released a slew of gorgeously photographed stills of Park Hae Jin in jail and I'm getting shivers up my spine just from the look in his eyes. His all white prison garb, the antiseptic jail cell, in some pictures he's holding a red book, it's all so atmospheric. If anything this drama will be worth checking out for the great acting and stylish visuals to come.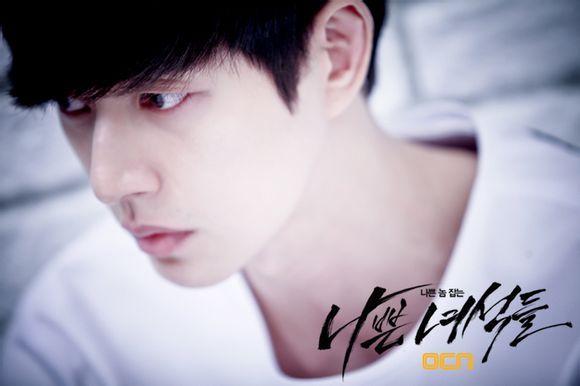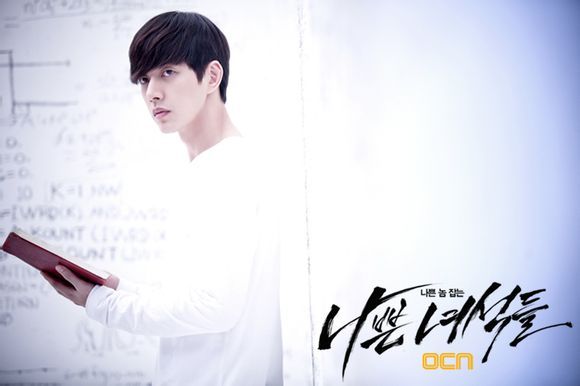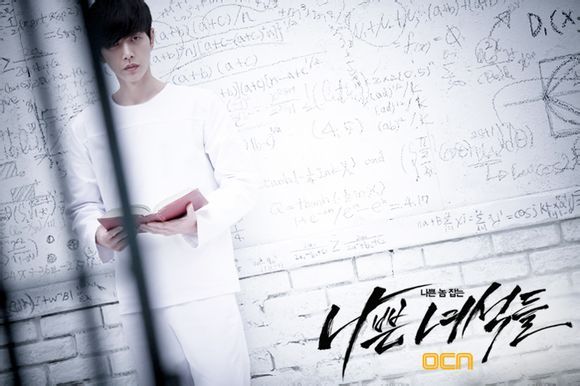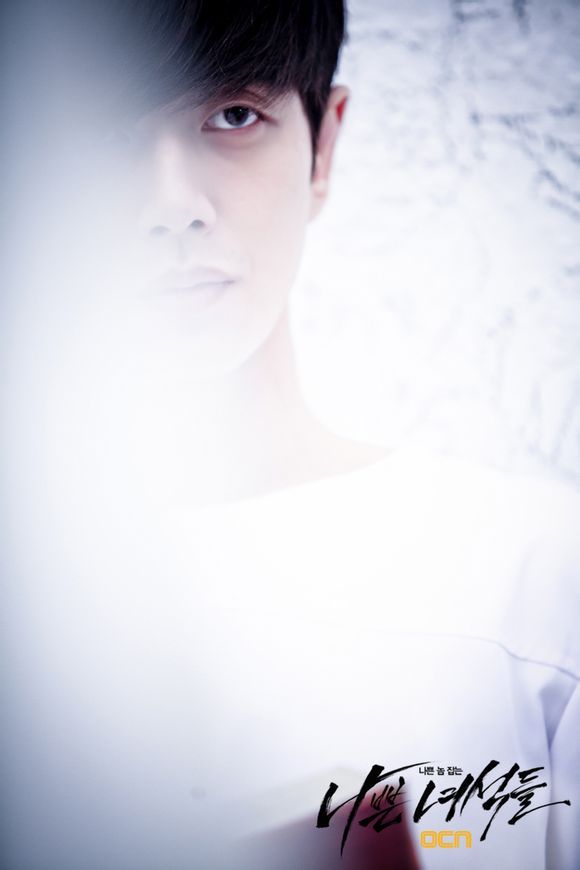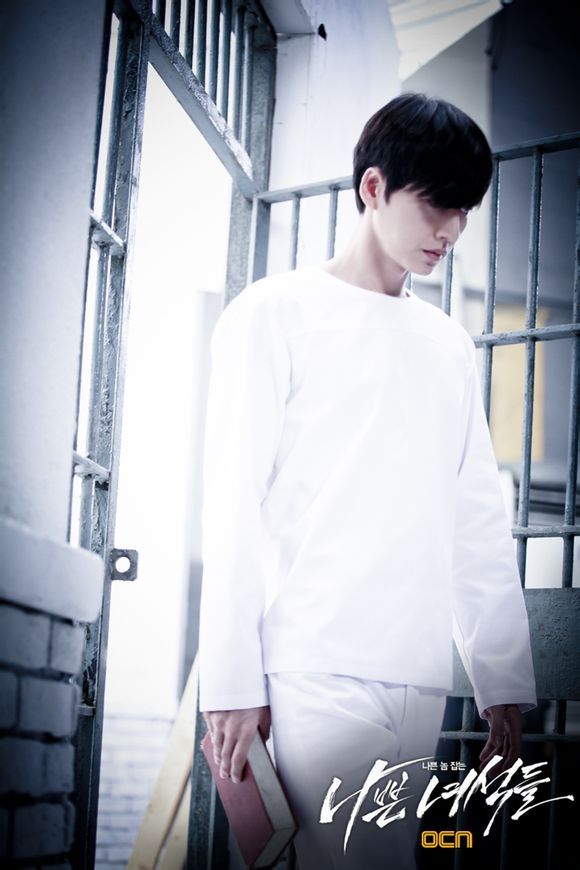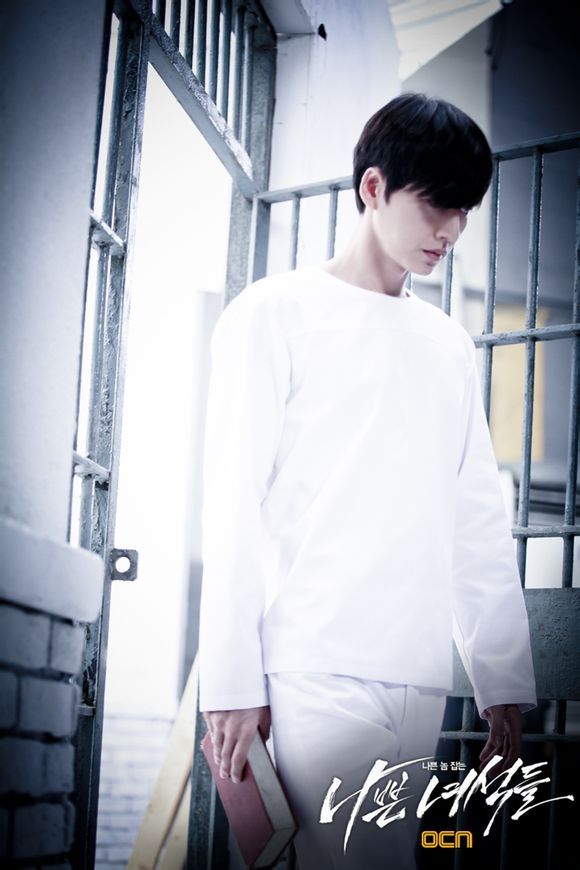 Park Hae Jin has wanted to break out of the nice guy mold and almost got to play the serial killer role when he was initially cast as the baddie brother Lee Jae Kyung in You From Another Star. But then the actor cast as nice little brother Hwi Kyung had to bow out due to injury so Park Hae Jin was asked and agreed to play Hwi Kyung while Shin Sung Rok was brought in to play evil Jae Kyung. It totally worked out in YFAS but I can see Park Hae Jin having to scratch the itch to play a supreme villain for once especially since he was so close already.