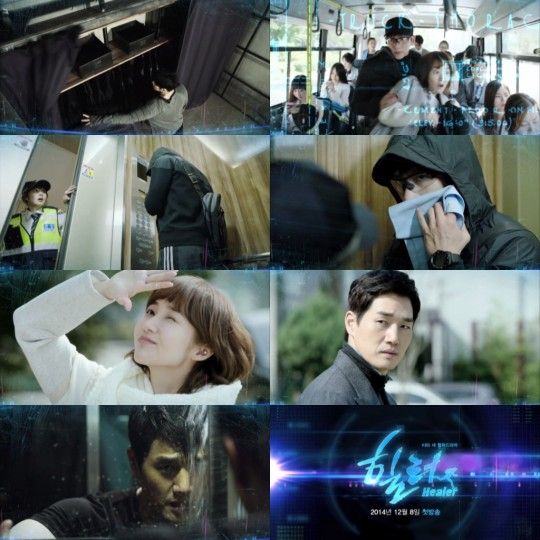 It's such a relief that promos for upcoming KBS drama Healer continue to look fantastic. The drama was announced and cast relatively early, with respect to how frequently K-dramas come down to the wire, and having that head start ought to be reflected in the quality. So far it definitely looks it, the first video teaser and now the just released second teaser both deliver visual dexterity with a fluid execution.
KBS is probably curled up in a ball rocking back and forth with its fingers-crossed that Healer breaks the Mon-Tues ratings suck streak for the network. At least the two male leads have the potential to deliver. It's been nearly six years since Yoo Ji Tae was on the small screen and back then it was in the lovely and draggy A Star's Lover. Ji Chang Wook has been hit-or-miss in ratings but has remained consistent with the good acting feedback whether it was in Empress Ki or Warrior Baek Dong Soo.
Second teaser for Healer:
Park Min Young isn't the strongest leading lady around but she looks so gosh darn cute here I'm hoping she recaptures some of her effervescent charm from the high point of her career with Sungkyunkwan Scandal all the way to Man of Honor. So far her chemistry with Ji Chang Wook looks so promising if the teaser is any indicator.