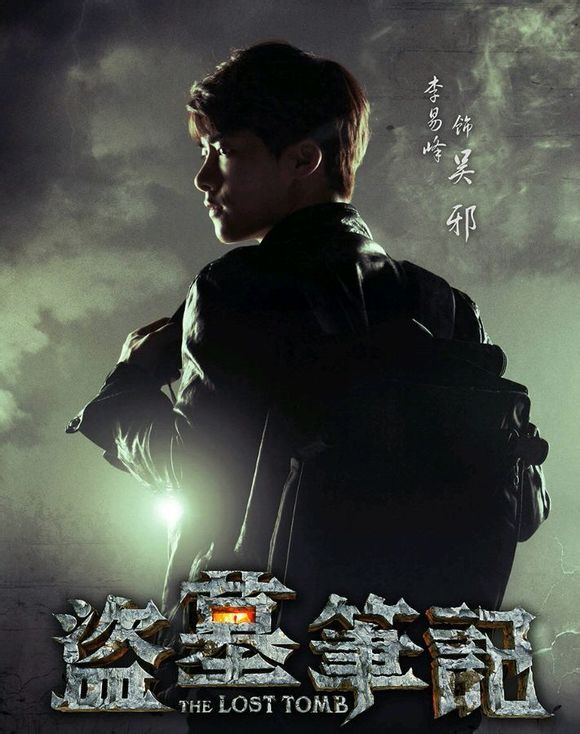 When one is the It Boy its best to ride the wave while it lasts. I've personally adored young C-actor Li Yi Feng for many years now ever since he totally stole my heart in Sunny Happiness. My love for him isn't even rocked by his admittedly chopping acting and usually bad taste in picking projects. Most of his dramas since SH have been duds but he really hit the big ratings jackpot with this Summer's fantasy wuxia offering Ancient Sword Legend based on a popular RPG video game. He was the male lead but the cast was bursting at the seams with other big names and enough cameos to lost count so I doubt the ratings was all due to him.
Through that drama Li Yi Feng has definitely been bumped up to the television A-list for the time being and he's been scooped up to transition right into the upcoming online drama adaptation of the supremely popular C-novel series The Lost Tomb (盜墓筆記 Dao Mu Bi Ji translated directed as the Grave Robbers Journal). Costarring Yang Yang, Tang Yan, and Ying Er, the online drama just finished filming the first season so check out all the moody pics below.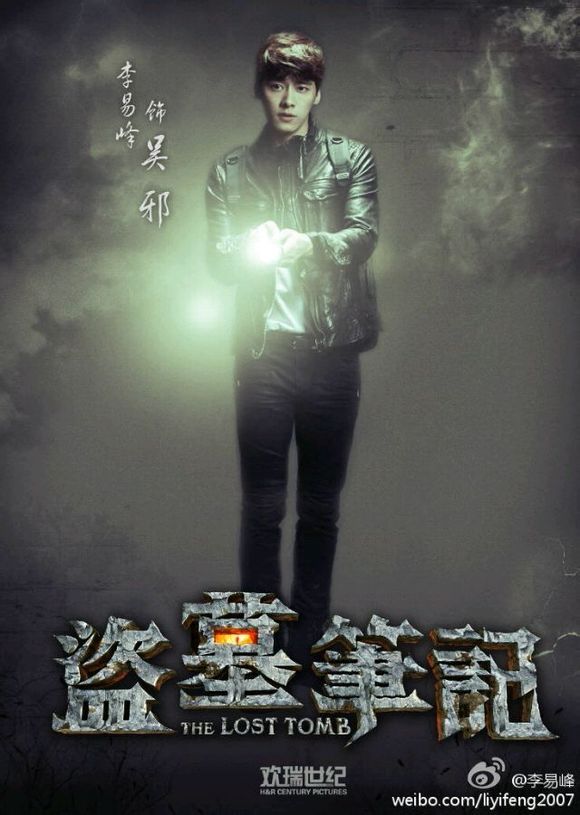 Dao Mu Bi Ji is a series of nine novels starting in the late 2000s by a popular C-writer centering about the tomb raider adventures of a young descendant of a grave robbing legacy family. Li Yi Feng will be playing male lead Wu Xie (his name is a homonym to also mean innocent or naive) in a casting that has fans of the novels split on whether he's the right guy to play such a central role in what will likely be a mega-film-franchise. My vote is yes but I'm totally biased and in it for my sweet boy only. The writer of the novels has been actively involved in the casting and pre-production for the drama adaptation and tweeted his support and happiness with the choice of Li Yi Feng as his beloved novel main lead. The drama will have an English title of The Lost Tomb and I'm thinking a cross between Indiana Jones and Tomb Raider, and later in 2016 there will also be a big screen movie version that currently remains unconfirmed on the cast. Check out for the first characters posters of Li Yi Feng as Wu Xie, a very good looking young C-actor Yang Yang as second male lead Zhang Qi Ling, and Tang Yan guest starring as the female lead.