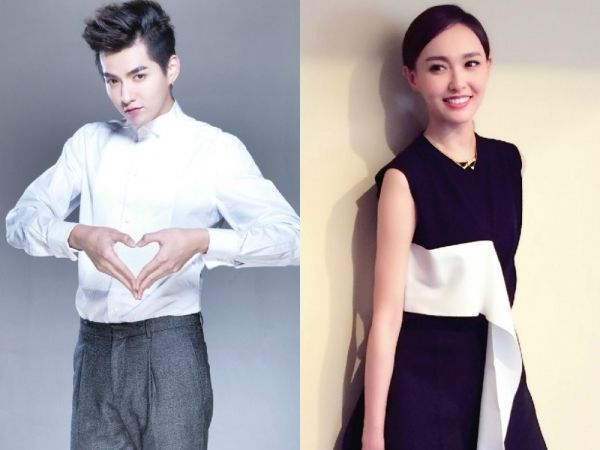 I don't know what magic casting wand the production waved but the upcoming C-version of We Got Married just got interesting thanks to totally random pairings. Just as the original MBC Korean WGM is undergoing a structure change and a cast refresh, the C-version is heading into production right on schedule for an April premiere. The show will be called We Are In Love and won't have any fake marriages, but will be chock full of pretend dating that may or may not lead to something something down the road. The producers have gone on record as saying it wants to give viewers the possibility of reel turning real so all the cast members have verified each is currently single in real life and are game to give show fake dating a sincere shot.
If everyone is on the same page then fine by me, I'm just in it for the lulz factor. The three pairings have been revealed to be Kris (Wu Yi Fan) with current C-drama leading lady du jour Tang Yan (noona-dongsaeng romance all the way!), Taiwanese actor (and leader of Taiwanese boy band F4) Jerry Yan with Chinese supermodel Liu Wen, and popular Chinese actor Qiao Ren Liang with fresh-faced C-actress Xu Lu. Tang Tang going from owning all the hotties in dramas to pretend dating Kris is hilarious, not to mention pairing up notorious prickly bachelor (and purported horrible to date boyfriend) Jerry with supermodel Liu Wen, who is known as the successor in the Chinese modeling world to supermodel Lin Chi Ling, Jerry's super famous ex-girlfriend.
The C-version of WGM will have the couples meeting, dating, going home to see the parents, having all the activities and progression steps as couples would do in real life dating situations. Missing will be the fake marriage part as it's just a dating show now and not a fake cohabitation show.