Looks like KBS is nowhere near done with its week-long drama casting and scheduling news dump. So much activity going on at that network versus the other two makes sense, taking into account KBS adding an extra night of drama programming on Fridays not to mention MBC having fewer dramas to air what with scheduling two long sageuks back-to-back on Mon-Tues that would normally be filled by six different dramas. Let's not even discuss the epic fail going on at SBS right now, that network needs a hail mary soon.
The KBS new Wed-Thurs drama Unkind Women is already off to a good start 4-episodes in, even beating ratings leader Kill Me Heal Me on one night. It's scheduled for 24-episodes to run through May but it's always nice to have the follow up drama on the horizon as soon as possible. KBS has decided to schedule Masked Prosecutor after Unkind Women, a drama written by the screenwriter who penned the well-received but low rated Big Man. All the synopsis says is that the story centers around the male lead who is a prosecutor by day and a masked vigilante for justice by night. Ho boy, this will be interesting.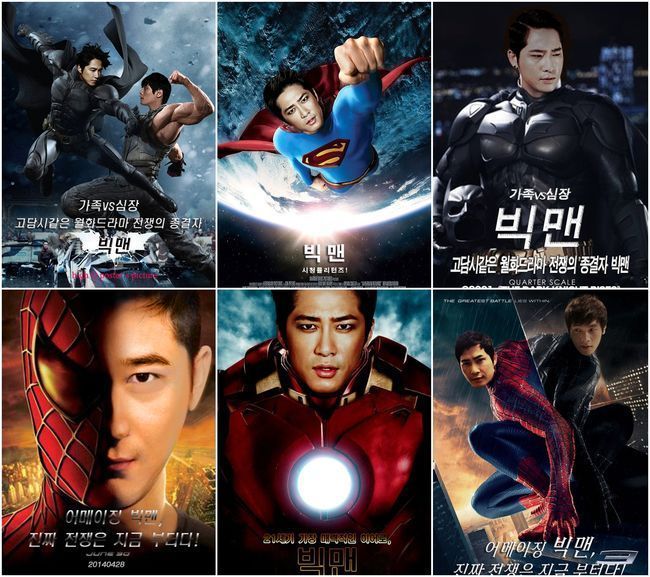 When Big Man was airing, the media and audiences sorta saw it as a modern super hero type story, except the male lead didn't have any superpowers but did do a lot of fighting against the forces of the rich and evil. I remember seeing all these photoshopped posters of Big Man crossed over with famous super hero movies. Looks like the screenwriter took that comparison to heart and with Masked Prosecutor will be literally making his male lead a night time hero for the forces of justice. Whenever a male lead needs to wear a mask, I always get worried about the aesthetic designs of said mask, needing to cover yet still managing to showcase the male lead's eyes and cheekbones for fanservice. I wonder if this mask gives the prosecutor male lead any superpowers?