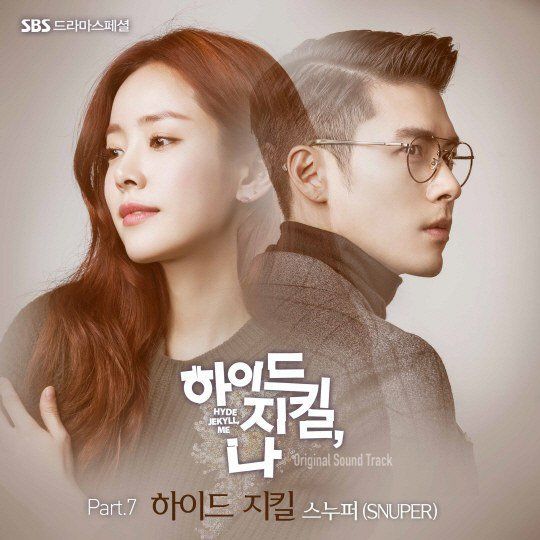 Faced with the prospect that that there are six more episodes of Hyde, Jekyll, Me, as opposed to two more and this week would be finale week, at the the production gives me some visual candy to sweeten the suffering. The drama has been the toggling of talking and more talking with the occasional kidnapping and escape, however absurd it's gotten to the point where I think Tae Joo can apparate out of any cell and we'll learn later he was adopted overseas to go study at Hogwarts and is in fact a wizard.
So for slogging through all that narrative nonsense, thank thee SBS for dropping such an insanely gorgeous picture for the cover of the latest OST releasing. Hyun Bin is too good looking for words but it's Han Ji Min looking alive and sparkling that makes me wonder what the hell happened to her acting and personality in this drama. The previews are out for episode 15 and reveals nothing that would give me hope this drama will get magically get better, I'm so watching now just to see if it can get any worse. And to take screencaps of Binnie.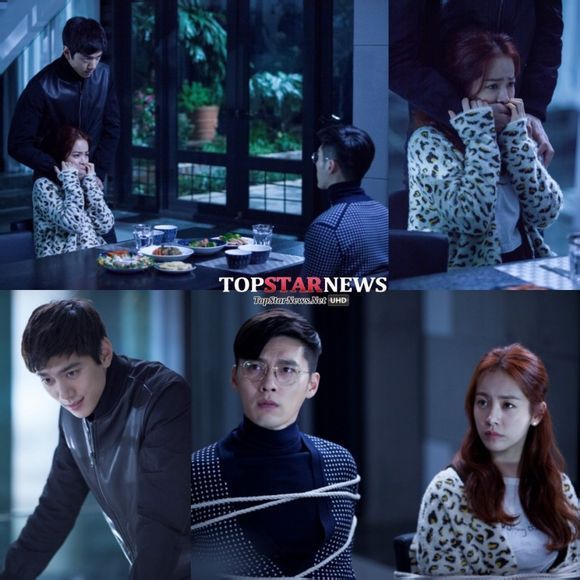 Written preview for episode 15:
Tae Joo believes that Seo Jin made up the false memory that Tae Joo's dad was the kidnapping accomplice in order to live with himself. Seo Jin states that he will give everything up if his memory is false. Ha Na asks if Seo Jin is ready to deal with the consequences of what the truth is? Seo Jin says he will deal with it together with her no matter which one turns out to be the truth.
Preview for episode 15: