With MBC starting off promotions for upcoming 50-episode sageuk Splendid Politics (Hwajung) with official filming stills of Cha Seung Won as Gwanghaegun (Prince Gwanghae), it's pretty clear that his anti-hero leading man will be the lynch pin of this series. I don't think anyone would have a problem with Cha Seung Won's leading man charisma and experience, not to mention the fantastic dichotomy of his drama intensity versus his recent onscreen image as "Chajumma", the man who can whip up anything in the kitchen.
In the still above, Gwanghaegun interacts with his much younger half-sister Princess Jeongmyung, who will grow up into Lee Yeon Hee. While Gwanghaegun is born from a lowly consort, Princess Jeongmyung is the higher ranking royal with her mother being the Queen to their mutual father King Seongjo. I love the look in his eyes, at times warm and caring like an older brother, but also aware of their at-odds political position due to the hierarchy and power struggle within the court. The drama aims to depict Gwanghaegun from all sides to create a complex character that will garner both the audiences sympathy and anger.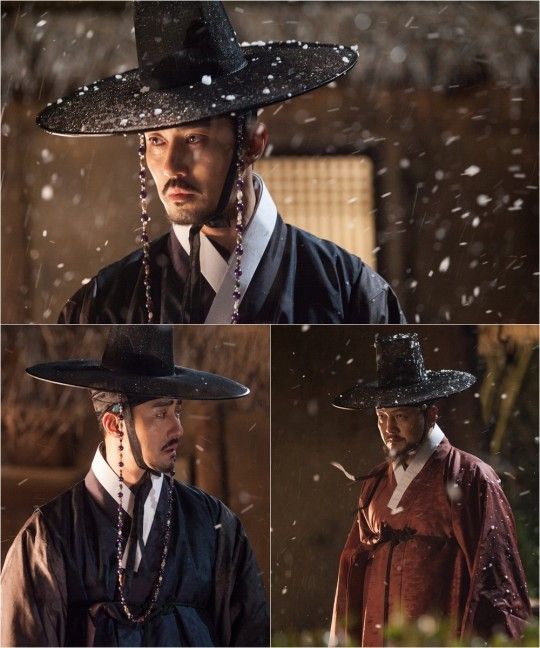 In another set of drama stills, Gwanghaegun interacts with the character played by Jung Woong In, sageuk veteran and capable portrayer of all sorts of villainy, here playing a key role in Gwanghaegun's rise to power despite his lowly birth. Looking intense, boys, and mighty early in the drama to boot. Looks like everyone will be wearing their big boy pants, in the drama and having the fortitude to watch it.