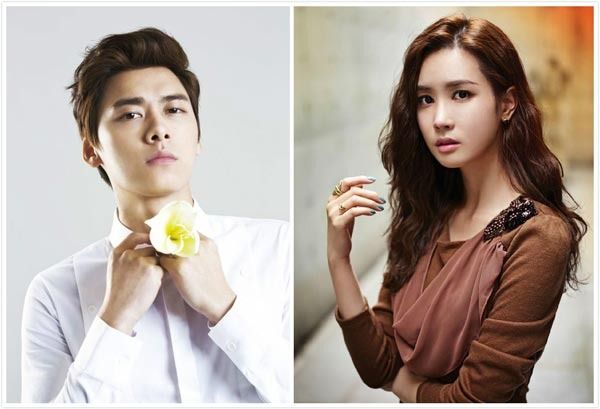 I do love hearing of romantic overseas visits, but I'm wondering how the heck these two ever thought it could possibly be kept underwraps in this day and age of social media prying eyes. April 19th is K-actress Lee Da Hae's birthday, but oddly she chose to celebrate it the day before on April 18th and posted pictures of her SNS accounts thanking her fans for the cake and presents. The next day the C-interwebs erupted with "now we know why!" and "they're back together!" chatter when pictures spread of popular young C-actor Li Yi Feng spotted arriving at Incheon airport on the morning of April 18th.
He had no official public activity in Korea nor did he stay long, he was later spotted leaving Incheon that night, making it a whirlwind 12 hours in Korea. Of course the coincidence could be just that, a coincidence, but add that to all the photo evidence of Feng Feng and Da Hae with the same couples accessories lately its hard to argue that the pair might have reconciled (or never even broke up in the first place). Either way, positive juicy gossip involving two stars I like always brings a smile to my face. Theirs romance hits all three trends du jour: noona-dongsaeng romance, a cross-border pairing, and the case where the second male lead gets the girl in real life after they met on Love Actually.
Above are all the recent pictures of the two using couple's accessories like the same sunglasses and cell phone case. Below is Lee Da Hae's birthday post thanking her fans and pictures of Li Yi Feng arriving and leaving Incheon airport on the same day.