If K-star Won Bin doesn't want to act anymore, and it's been five years since he's done a movie and fifteen years since he's done a drama, then he might have a second career as an expert to the stars on living a life completely outside the limelight. He's so low key it's nearly incomprehensible in this day and age of celebrity personal and professional lives melding together for the world to see. Good for him, but sad for his fans who want to see more of him.
Those waiting for a comeback may have to wait a bit longer, or at least until he's done with his honeymoon. Yes, Won Bin done got himself married! Despite nixing the rumors earlier this year that he was planning to tie the knot with girlfriend of two years actress Lee Na Young, the nearly hidden couple got married Saturday in a private ceremony at a countryside lodge house in Kwangwondo. Dispatch was on hand (don't even ask me how) to snap a few shots of the couple's car driving to the location.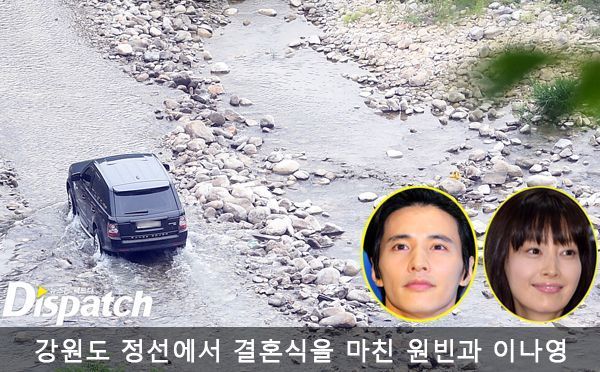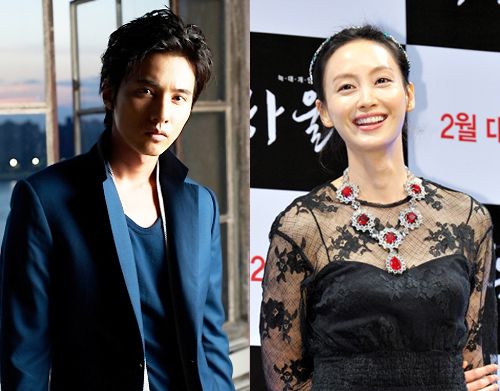 While I'm not surprised to see Won Bin oppa bid adieu to singlehood in such an understated way, it's still a bit deflating not to be able to see him and Lee Na Young all decked out in wedding finery. I'm happy that they got married, and did it their own way, so congrats to the happy couple and looking forward to their acting projects in the future.