This bit of J-ent news is like filler on a slow news day, except it just makes me happy since it harkens back to the good ole days when every other J-dorama had me interested to check it out. The Japanese tabloid recently snapped A-list actors Matsumoto Jun, Oguri Shun, and Ikuta Toma out at a bromance gathering at a yakitori izakaya, exuding every bit the eye-catching star power. Each arrived separately but appeared to be wearing very similar casual stylish outfits, complete with hat, sunglasses (even at night), and/or decorative scarf.
I'm just smiling like a happy noona at seeing the three close friends still being close friends going on ten plus years, a feat that is difficult even with ordinary folks. Toma and MatsuJun have known each other since their teen years being Johnny trainees, while Shun and MatsuJun got close filming all the Hana Yori Dango doramas, followed by Shun and Toma bonding in HanaKimi and continuing that with Ouroboros earlier this year. They are so close that Jun and Toma were one of the few friends Shun invited to his Hawaii nuptials to wifey Yamada Yu.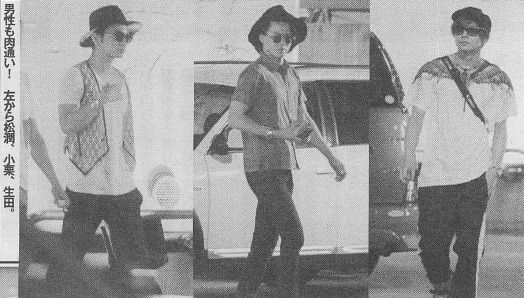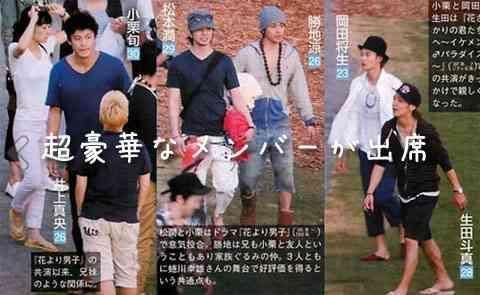 Nice to see them still chillaxing together, and hopefully there will be countless more dorama or movie opportunities to work together.