The second week of new Mon-Tues dramas have made this time slot more interesting ratings wise than the slaughterhouse of Wed-Thurs. First week leader Jackpot (The Royal Gambler or Daebak) on SBS decreased a tiny bit to 11.6% AGB nationwide, with second place KBS's Neighborhood Lawyer Jo Deul Ho (My Neighbor, Mr. Jo) staying steady at 10.9%, but it's third place Monster (Tyrant) on MBC that's making the competition fun as it rose 2.5% to 9.5% AGB nationwide.
This trend means the difference between all three dramas is narrowing, which makes sense because all three are qualitatively really good yet offer very different viewing enjoyment. This news makes me super happy especially since there is love to pass around for my faves Kang Ji Hwan and Jang Geun Seok, as well as Kang Sora picking a good drama after her last misstep.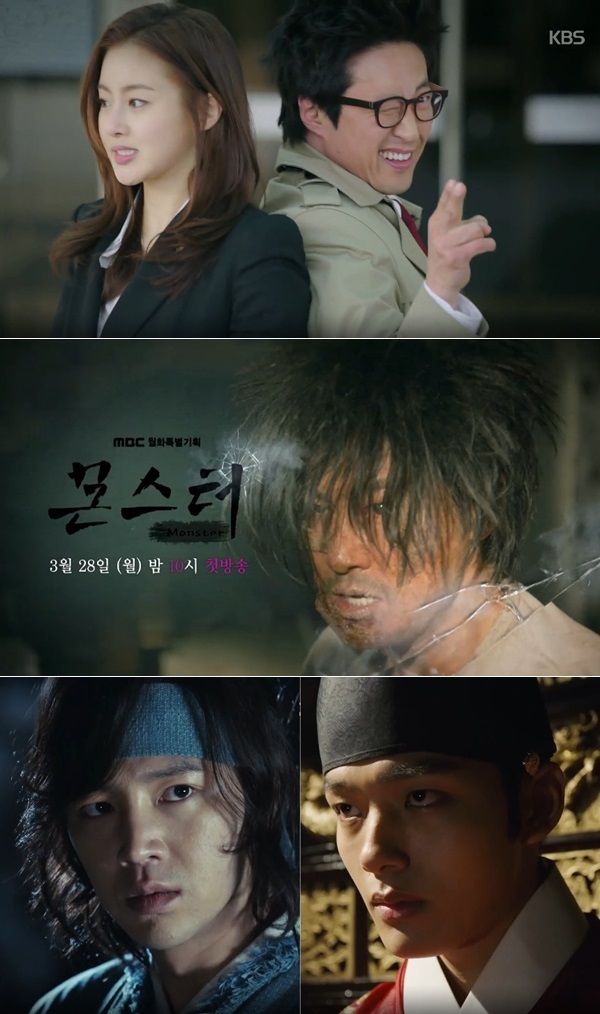 As an international drama viewers the domestic ratings battle never feels like a zero sum game to me, even if I'm cheering for a particular drama I still wish the pie grows all around to reward the hard work of the cast and crew of all airing projects. With that said, qualitatively bad dramas, whether in wonky casting, bad writing, or inept directing, needs to tank just as a painful lesson to networks when planning future dramas. Jackpot is a nice return to form as a sleek riveting sageuk with a tight narrative, Monster is starting off makjang and slow but has a steady hand, and Neighborhood Lawyer is unexpectedly snazzy and a tense level of sophistication.