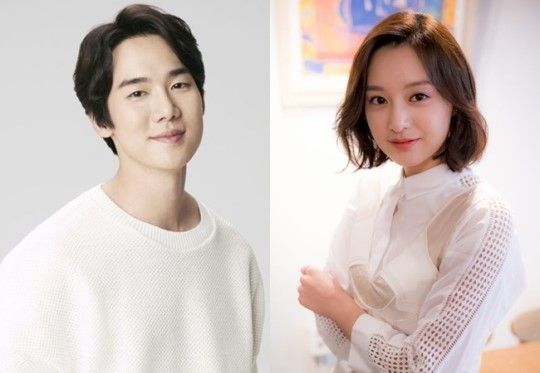 The timing is about right for more dating scandal from the cast of Descendants of the Sun, with a drama this popular the ingredients are in place for viewers to dream of reel to real or for fans to spot relationships thanks to the heightened scrutiny. With the rumors from three weeks ago that leads Song Joong Ki and Song Hye Kyo were spotted in New York City and are dating, which both sides swiftly denied, now it's Kim Ji Won's turn in the tabloid ringer. The only DotS lead who is safe from dating speculation is the married with a kid Jin Goo.
Back to Kim Ji Won, she's been basking in this rise to fame and now an old dating rumor is back on the front pages thanks to a reported new sighting. Kim Ji Won is reportedly dating K-actor Yoo Yeon Seok, and this relationship has been pegged at a long standing four year duration. Both sides have denied it but this isn't the first time they have been linked or reportedly spotted out together. If they are dating since that long ago, back then both were struggling young actors so if they dated it wouldn't get any attention. Since then Yoo Yeon Seok hit it big first with Answer Me 1994 and now Kim Ji Won is the same level with DotS. 
For whatever odd reason these two seem like a very suitable couple, from age to aura to even their matching acting career trajectories. If they aren't dating then being linked together now isn't a bad way to get some additional press.