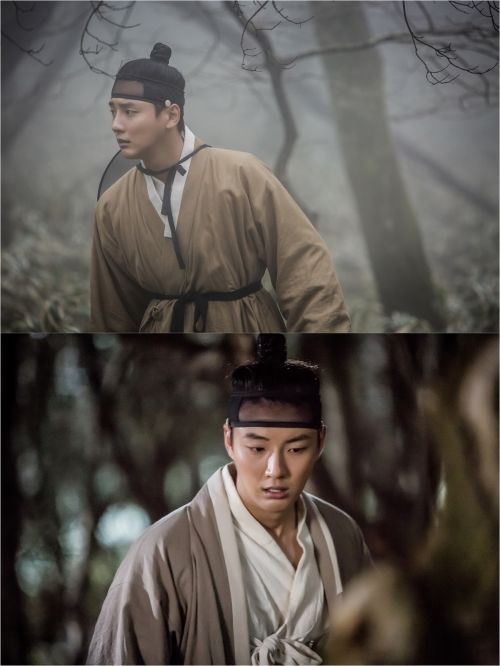 My enthusiasm for jTBC fantasy sageuk drama Mirror of the Witch has been on a roller coaster ride since it was announced but has stabilized just in time to appreciate the first peeks at the drama. A well made fantasy sageuk is a rare find such as Joseon X-Files, or can be a hot mess like Records of the Night Watchman, but either way it's a must watch for me because Yoon Si Yoon is headlining as the male lead in his first post military discharge acting project. So excited I can't even!
My waffling on the drama comes from exceptionally talented but still oh so young actress Kim Sae Ron being cast as his leading lady, the age gap might be fine in five years when she's at least twenty years old but she's 15 going on 16 years old this year (or 17 in Korea years). Since it's the story of famed doctor Heo Jun as played by Yoon Si Yoon and Kim Sae Ron plays a princess at birth cursed to become a witch, perhaps the romance will be back-burnered to the mystery and intrigue much like in Painter of the Wind. The first stills of the two leads along with script reading pictures all look so so pretty right off the bat.
In addition to Yoon Si Yoon and Kim Sae Ron, Mirror of the Witch stars Yeom Jung Ah, Lee Sung Jae, Kwak Shi Yang, and Jang Hee Jin, and the secondary excitement comes from the excellent PD Jo Hyung Tak who directed Maids, Who Are You, Daemul, and Harvest Villa. Mirror of the Witch airs in late May after Ms. Temper and Nam Jung Gi.