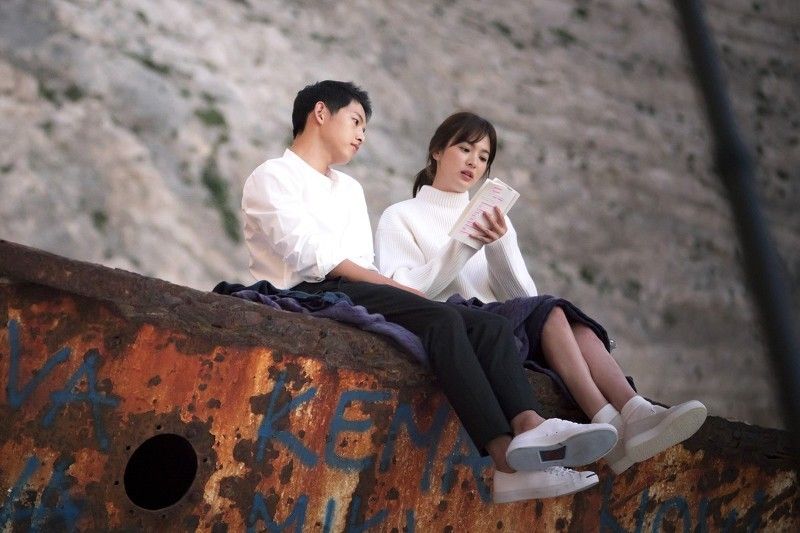 It's been nearly two weeks since the finale of Descendants of the Sun, and I'll have to ask fans to chime in on whether the fervor has died down. Or maybe it was never all that hyped, as time will tell whether this drama will stack up well or burn brightly and fade quickly. One of the reasons I enjoyed it, among the various lures, was the visual glory of the cast and location shoots. The pretty penny spent to film overseas, and hire big names like Song Hye Kyo and Song Joong Ki, was successfully captured for all posterity on film.
This is one drama that dazzled me with its pretty when I watched, helping to smooth over the narrative gaps and lapses. There are new behind the scene official pictures released this week and are too pretty not to share. Song Joong Ki and Song Hye Kyo on the abandoned ship in Zakynthos Island is a photographer's dream, especially in matching white tops. Below are two pictures of the leads filming the desert reunion scene that still rankles for how preposterous it is, but then seeing the beauty of Song Hye Kyo glowing in the desert sun after twenty years in the industry is probably just as preposterous.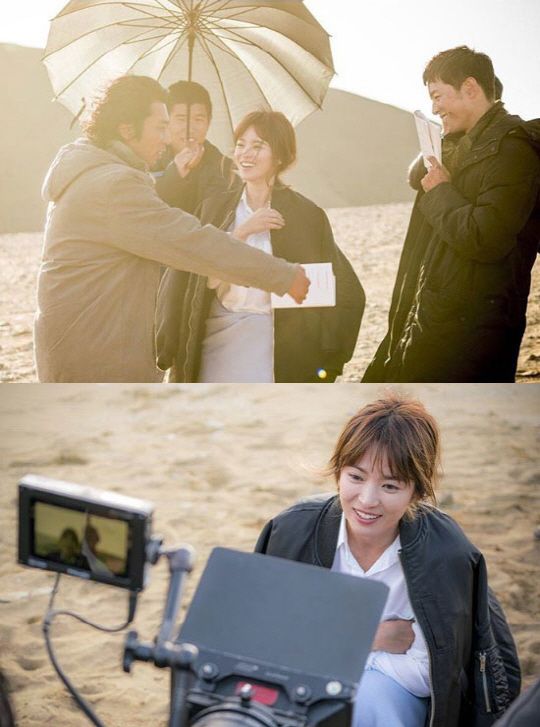 For those still missing the Song-Song couple, print this pretty new pictures out to sleep with under your pillow. I've moved on to see what each brings in future projects but this drama was a complete win and richly deserved. for two very hard working actors.