There will be a contrasting selection of Mon-Tues K-dramas coming in late fall, and which one piques your interest may depend on mood as the casting has been finalized and both are packed with plenty of talent. Arriving first at the end of October after Moonlight Drawn by Clouds will be KBS drama The Man Living in Our House, with Soo Ae and Kim Young Kwang going for the noona-dongsaeng romance that hasn't been as prevalent lately as in previous years.
It's also a cohabitation drama and those remain hit-or-miss with audiences but a solid plot device when properly utilized such as in Again Oh Hae Young earlier this year. Rounding out the main cast will be Jo Boa and Lee Soo Hyuk, both familiar with the rom-com genre and can be funky cool second lead types if that's how their characters are written. I'm most excited to see Soo Ae back as a rom-com female lead so many years after the winning performance in 9 End 2 Outs.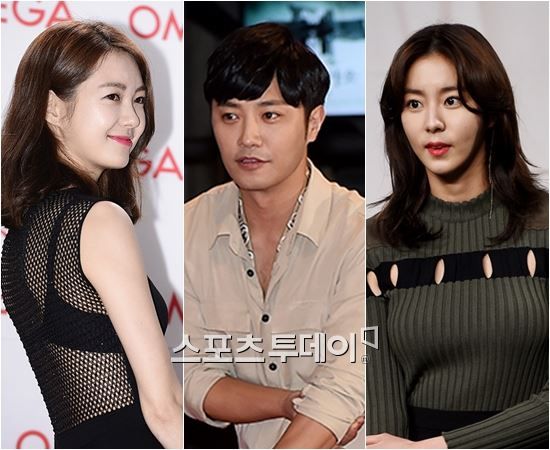 Also confirming lead casting is MBC's next Mon-Tues drama Night Light (Illumination), bringing together Jin Goo, Lee Yo Won, and UEE in an intense drama about people's ambition for power and money. Night Light will air in mid-November following Woman with a Suitcase on Mon-Tues. This rounds out the late fall Mon-Tues dramas as SBS has cast and scheduled Romantic Teacher Doctor Kim with Han Suk Kyu, Seo Hyun Jin, and Yoo Yeon Seok to take over after Moon Lovers: Scarlet Heart: Ryeo.