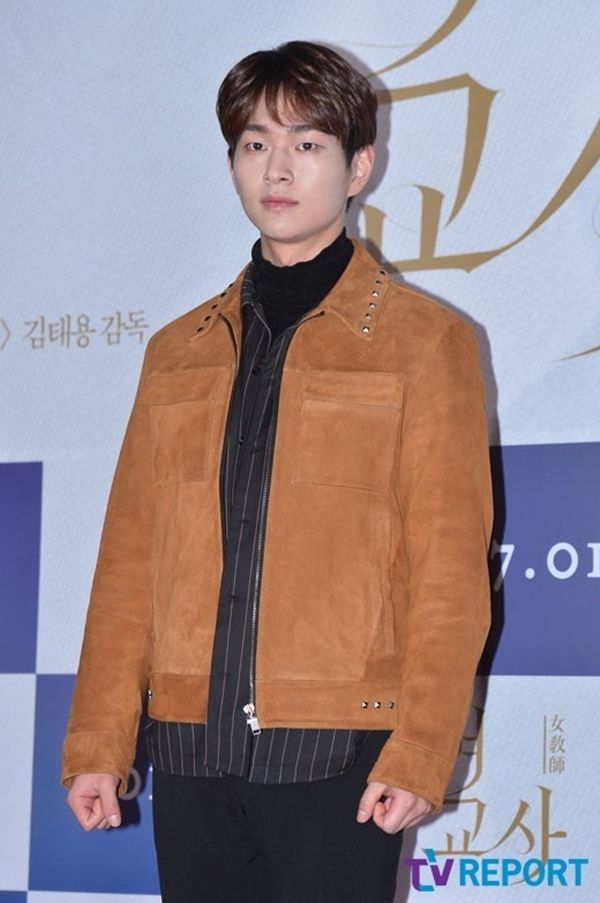 Hoo boy, this is so not the news update I wanted to hear on an idol-actor that I'm actually aware of who he is. Onew of the boy group SHINee has been accused of sexual harassment and the case is currently pending police investigation. Like his group mate Minho who I only know because he keeps acting in dramas and continues being a good looking plank of wood, Onew came to my awareness after being a notable supporting actor in the mega hit K-drama Descendants of the Sun as a member of the disaster area medical team. His acting was raw and rough but he has charming with a sunshine boy presence, and lucked into playing a fun role with just the right amount of screen time.
I wasn't expecting much from him other than seeing him from time to time in K-dramas and having a generally favorable impression, and now he's gone and really colored it. Onew was taken to the police station after being accused of sexual harassment at a club by a woman. His agency SM Entertainment has released a statement that it was just a misunderstanding based on how super drunk Onew was and he will reflect. Sigh, I just feel bad for the alleged victim and saddened that yet another idol has likely misbehaved.
SM claims that Onew was already drunk when he got to the club at 5 am in the morning, which in my heyday could be plausible but in my present life is when I wake up to work for a dozen hours and then stagger home exhausted when the sun sets but moving on. So Onew gets to the club and orders more alcohol, and then he grabs a woman's leg who is dancing near him. She is upset but lets it go, until a short time later he grabs her again. Then she complains and reports him to the cops.
Onew's side apologized mand says its all a misunderstanding because he's so drunk and grabbed her leg to steady himself, and may even have mistook her leg for a pole. Because she was dancing on a platform hear his table, or whatnot. I'm like – boy, if you are ass drunk then stop drinking and go home to sleep it off. Being drunk is no excuse for any behavior because if it was then there is no liability in this world. That said, whether it's actual sexual harassment I'll leave to the cops to sort out, but my takeaway is that yet another friendly faced K-star just did a public opinion face plant.