There are plenty of good (and bad) K-dramas that slip through my cracks, even ones I intend to watch. It's a thing called real life other stuff and timing, and sometimes I'm glad I avoided a hot mess. This weekend I learned in this case goodness I missed out on TWO YEARS of the best most nnnnnnggggg where have you been all my life K-drama romance crack in recent memory and all because a little thing call the start of the COVID-19 pandemic. MBC drama Find Me in Your Memory (Korean title That Man's Memory Memoir) premiered in March 2020 and if anyone had much mental juice at that time for casual drama watching it wasn't me, so I checked out the first episode and stopped midway through. I love Kim Dong Wook but Moon Ga Young hadn't worked for me yet and the beginning of this drama was just set up so it didn't hook me. And saying to myself that I would go back to watch turned into weeks and then months and obviously years. But during that time I would hear buzz and chatter that the OTP and chemistry of the two leads in this drama was on fire and this drama remained in the back of my mind.
As one C-netizen put it once: "these two are one foot in the registrars office already" i.e. they are ready to get their marriage license. Haha, love the creativity in the description and it was so many netizens swooning over "Anchor-nim and Yeo Ha Jin". When this past weekend's Shooting Star (Sh**ting Stars) had the two leads playing their characters back for a cameo and the short minute scene was enough to showcase to me what people were talking about – Moon Ga Young has such a spark and crispness in her character and Kim Dong Wook just made me knees melt with how suave he was coming off work and with that amazing voice and warm demeanor I'm surprised Yeo Jin even has the ability to do her job and pretend to make sparks with other actors haha. So anyways, I said enough is enough with my procrastinating and I clicked play on Find Me in Your Memory. To which I then proceeded to marathon the sucker for 10 hours straight (some forwarding of course) and now I am spent and in love and totally and utterly smiling cheek to cheek for Anchor-nim and Ha Jin-shhi. And I look like a sleep deprived panda, but it was so worth it.
First off, Find Me in Your Memory takes a good 2 episodes to set up, so be patient. Episode 1 is like the beginning construct of any procedural, just take in what is happening and who these people are and what they are like in behavior without trying to make connections. There are two cute cameos to help – Ro Woon and Kim Sun Ho show up and both are super adorable scenes with Moon Ga Young, and I believe Kim Sun Ho is reuniting with her from Welcome to Waikiki. Then episode 2 starts the good stuff, basically the moment wuri Anchor-nim Lee Jung Hoon meets actress Yeo Ha Jin when he's reluctantly interviewing her for a puff piece. The sparks are instantaneous between the characters narratively and totally between the two leads in their acting chemistry.
Once we learn that Jung Hoon has a memory that forgets nothing, that he has lost his first love, and that Ha Jin has lost a chunk of her memory and quite an important part at that, then the drama takes off. It's not a spoiler so say that the two leads are "meant to be" but it's both so fated and poignant but also so bittersweet and heartbreaking. But the drama deftly balances so many different moods throughout – it's a comedic opposites attract rom-com in parts, especially as Ha Jin gets Jung Hoon to agree to pretend to be her public boyfriend during the run of her new movie, and also a really solemn discussion of how and what past memory means to those living in the present and looking towards the future.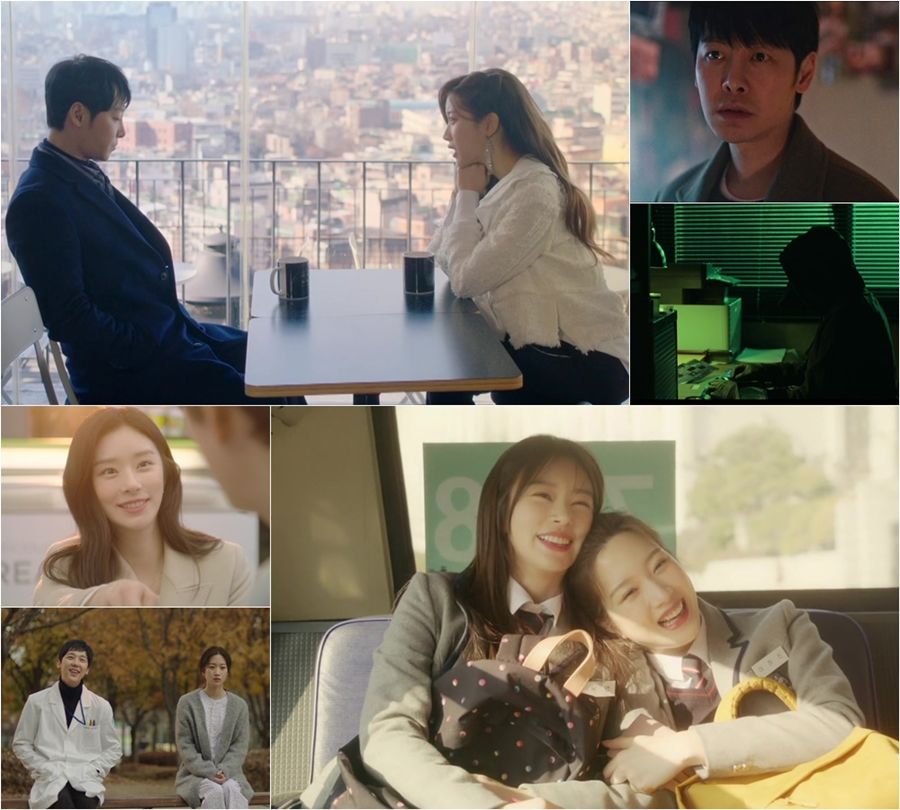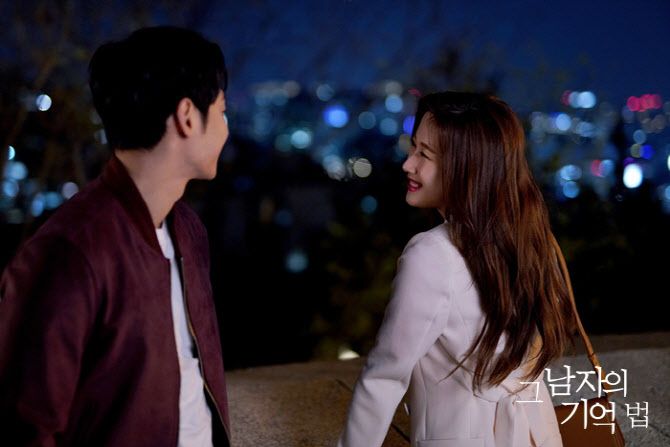 The supporting leads are great in acting and have characters that each have their own personalities and story lines. This isn't a drama with just the OTP and everyone else as stock characters. Kim Seul Gi is especially perfect in her role as Ha Jin's younger sister and manager Ha Kyung and her romance with Jung Hoon's newsroom hoobae is entertaining and satisfying in its own right.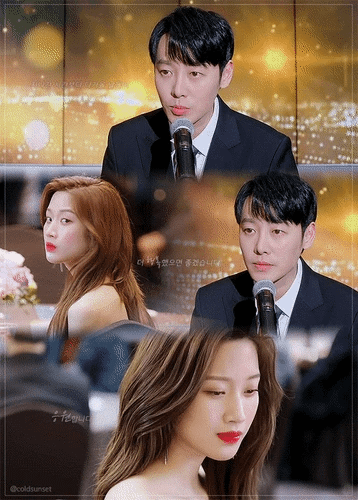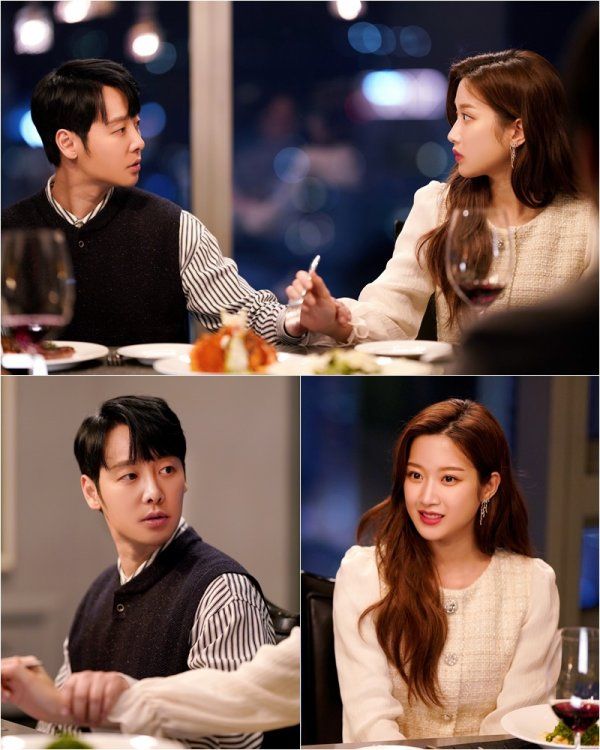 Watching Ha Jin so openly and candidly attracted to Jung Hoon, and his reluctant but unavoidable falling for her, it's the special sauce of this drama and the very thing that I keep harping about for why a great K-drama romance is extraordinary and also why it's so so hard to make happen. Because the central love story has to make sense (why these two like each other), and the leads need a central conflict to help ground the romance in something more meaningful, and it has to pave the way for a cohesive story. Here every element is there. And there is a dangerous criminal part of the plot too, did I forget to mention that? There is danger lurking around Ha Jin and Jung Hoon, both in their past and their present, and there is more than one danger to that. The tension laden bits are perfectly strewn around the story and serve to accelerate for Jung Hoon his paused life until then so that he realizes it's a future with Ha Jin or without Ha Jin in it and he chooses the latter no matter how much harder that road is. Perfect stuff *chefs kiss*.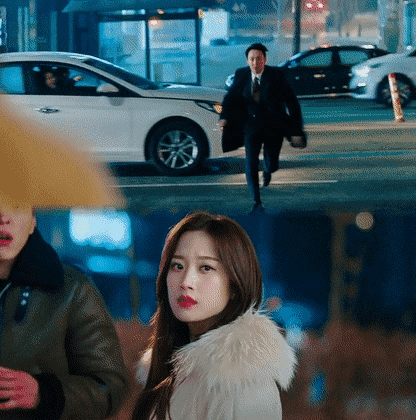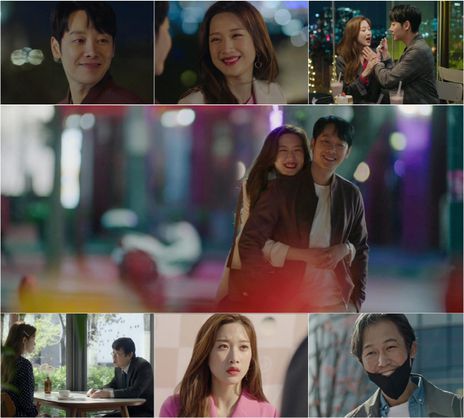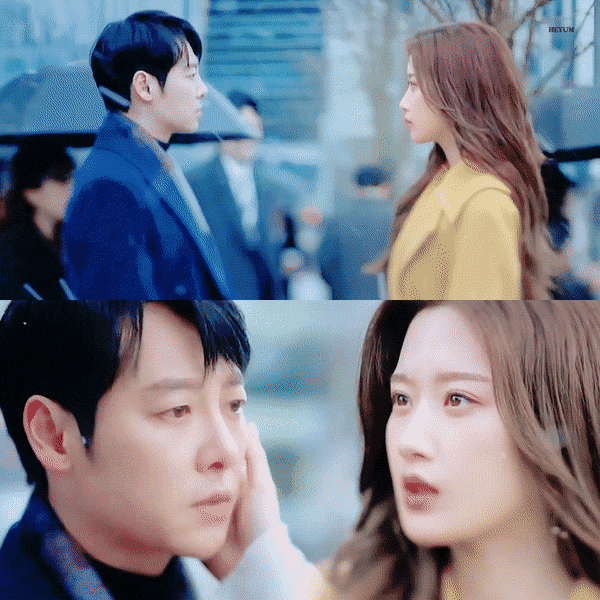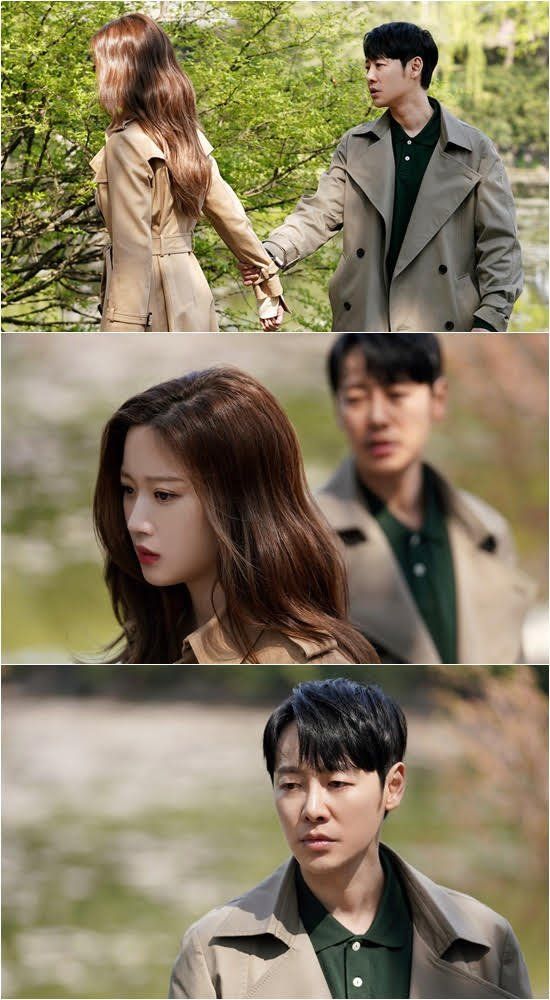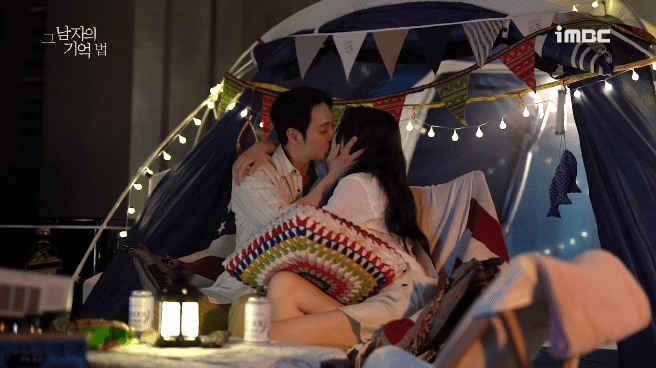 And the chemistry of the leads. Goodness these two need to get a room but then its also chemistry that is very sweet and subtle and even a tinge chaste at times. Yes, I threw in many GIFs in this post, so you're welcome. You have to see these two in motion to really feel the way they just fit seamlessly together onscreen. It's natural, it's palpable, and it touches on so many different facets of attraction so it's not just usual love/hate to love trope but a broader range than that. For her it's almost love at first sight, she's so affected by him because WHO WOULDN'T LOVE wuri Anchor-nim at first sight haha. Okay just kidding, sorta. For him it's the connections between Ha Jin's thoughts and words that remind him of his ex-love but also how she's constantly saying things that are like an id stream of consciousness which really forces him to respond rather than just remain silent. She pulls him out of his shell and statis. It's so satisfying to watch.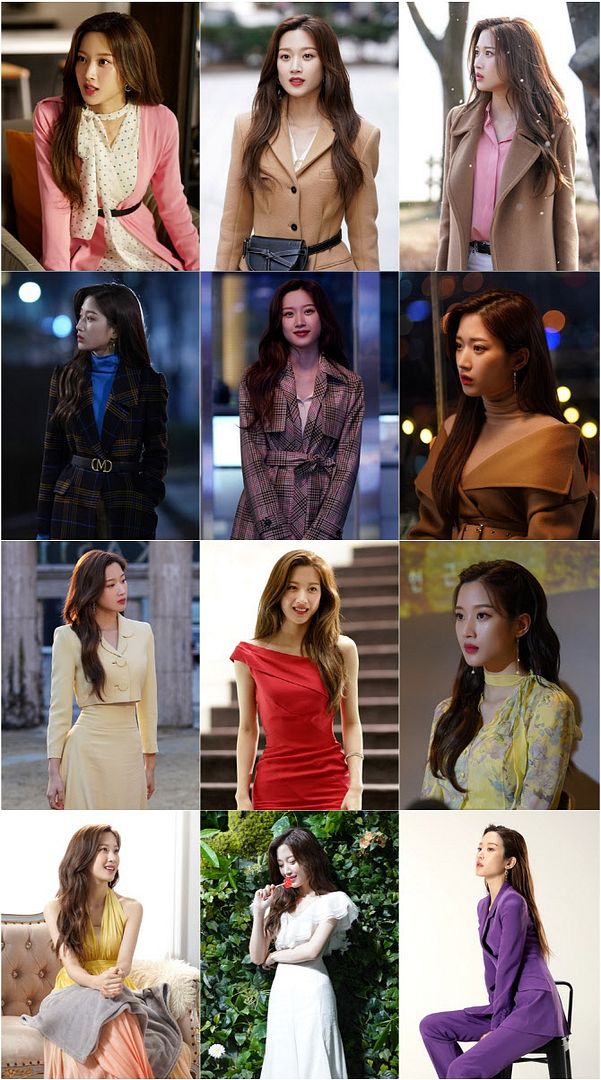 The visuals are impeccable in this drama. Moon Ga Young has never been as beautiful and the coordi deserves a raise as every outfit she wore as actress Yeo Ha Jin is just the stuff of fashion dreams. Kim Dong Wook goes from sleek Anchor-nim to conservative relaxed low key introvert and it's a great visual cue as he starts to fall for Ha Jin to see his fashion change as his heart opens to her. The drama had two PDs and the second PD is a rising female director Lee Soo Hyun who went on to direct Awaken, The Witch's Diner and now Shooting Star and is an undeniable talent especially with the intense and creative Awaken.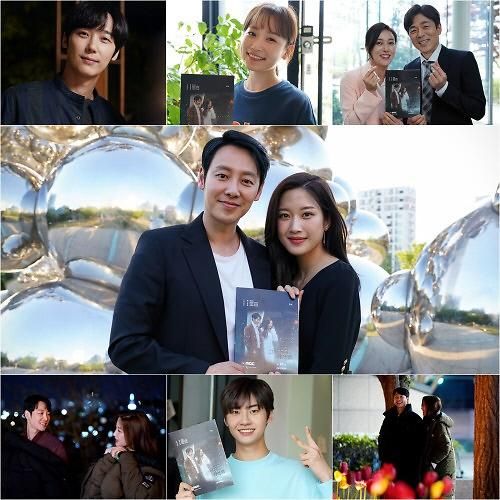 With all this effusive praise you must think I find nothing wrong with this drama but that is not the case. The writing can be too coincidental at times, like how many stalkers keep meeting up with the women in Jung Hoon's life, and it can be tonally jarring at times to have to balance the romance with some life and death stakes. But for me it worked because the romance was just so strong it smoothed over this drama's narrative rough edges. And I loved that there were multiple baddies, so even with one danger over there was another and even one that started to take shape in the second half of the drama but was so awful to see happen and yet really highlighted the central theme of "memory" in this drama. The ending was hard earned and worth it, true love sometimes takes time and to use that time to validate it. I love this drama so much and to think that when I first heard my bae Kim Dong Wook was doing a romance drama for like the first time ever I vowed to watch and then betrayed my vow and I guess this is my punishment, to have to wait two long years before I can feel the satisfaction of watching a K-drama that brings all the FEELS.