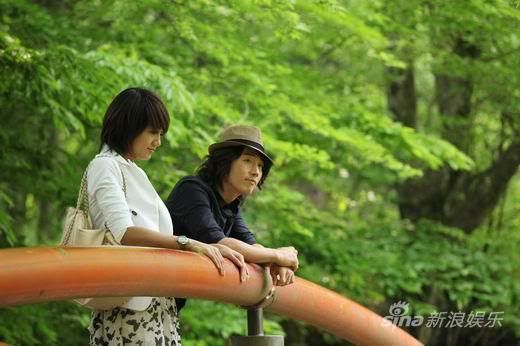 The trailer for Jang Hyuk's All About Eve Chinese drama remake is out! I've attached the links to the full 15 minute version, and the shorter 7 minute version. Sorry, no English subs are available. But I can tell you that simply watching the 15 minute version, you pretty much know the entire story. The C-dramas folks clearly never learned restraint and keeping some suspense under wraps.
My first impression: it looks MUCH better than I expected, even with zero expectations. Relatively low on histrionics but rather high on sappiness. Jang Hyuk looks great, I'm sorry guys, his hair no longer bothers me. It's like I've stared at it for so long, I'm grown rather fond of it. I've name it, too. It's called Wavdor, short for wavy pompadour.
15 minute trailer
http://www.tudou.com/programs/view/gJg_OkDfqzA/
7 minute trailer
http://www.tudou.com/programs/view/O2UxUtdLavw/
The trailer is focused on girl tension between Zhu Dan and Cheryl Yang, and spending little time on romance between Zhu Dan and Jang Hyuk. Hyukie actually barely makes one or two screen blips in the trailer until about 7 minutes into the 15 minute trailer. He's definitely playing the complementary token rich, kind, sensitive guy in this drama, which will be centered around the rivalry between the two leading ladies.
And I've unearthed another hug picspam treasure trove of pictures from the drama. It's scheduled to premiere in September. As for the acting: Cheryl Yang rocks, Hyukie is very understated in his presence (and I actually don't RAGEHATELOATHE the dubbing voice they selected for him, it's actually alright), and the biggest surprise is leading lady Zhu Dan – my first impression is that she appears to be a natural on screen.
Yes, you heard me right, I just stated that this newbie actress nobody has heard anything about until she got cast in this drama, might actually carry her weight acting opposite acknowledged heavy weights like Jang Hyuk and Cheryl Yang.
She's doesn't do the cutesy, is not plagued with the disease of the overly wooden, nor does she overuse animated expressions to convey emotion. She has presence, does that make sense. A calm, focused, and confident presence as an actress. I now think the paper-thin story will be the weak link in this drama.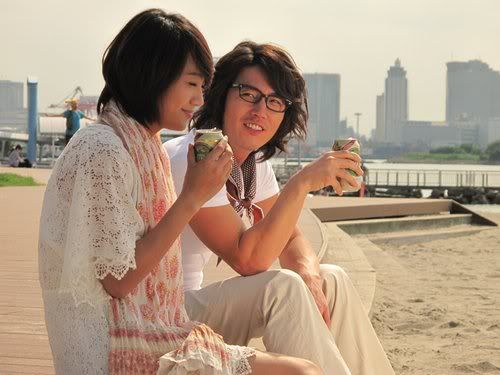 These following stills are from the drama's location filming in Japan, and they are totally adorably because of how ridiculous Jang Hyuk looks with the yukata and a pulled-back Wavdor paired together. But the topless shot of his does not look ridiculous in the least. Nope, apparently there is a scene of him and Zhu Dan in a co-ed onsen (but separated by a bamboo blind).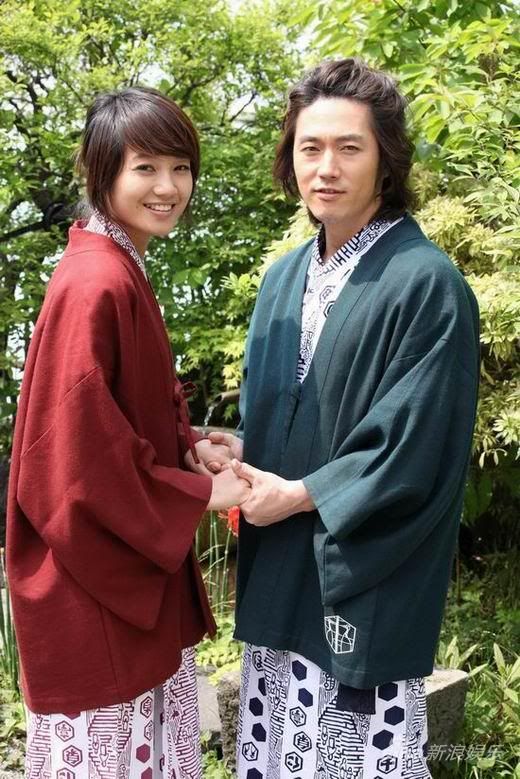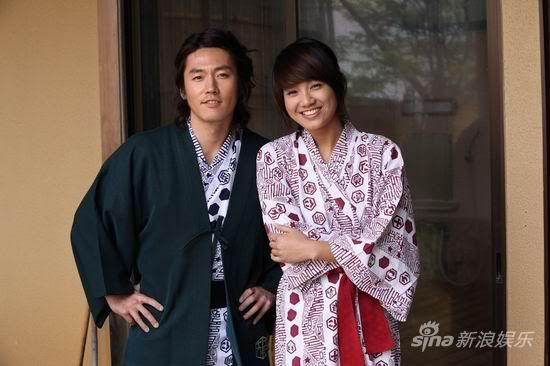 These are also from Japan, but Hyukie looks much better in casual garb.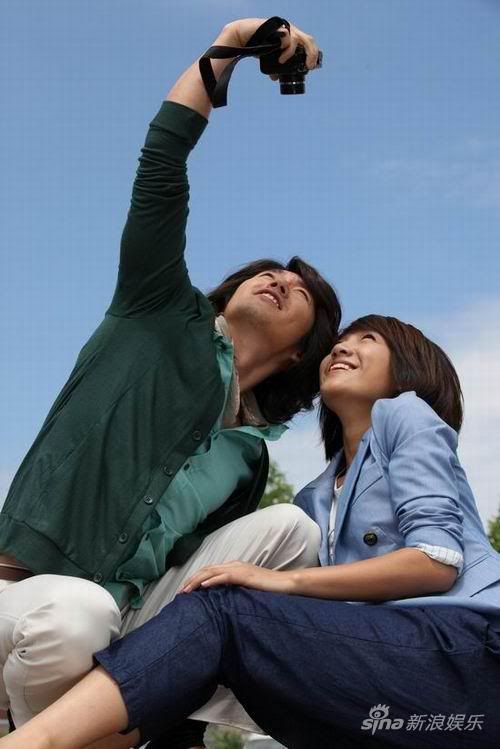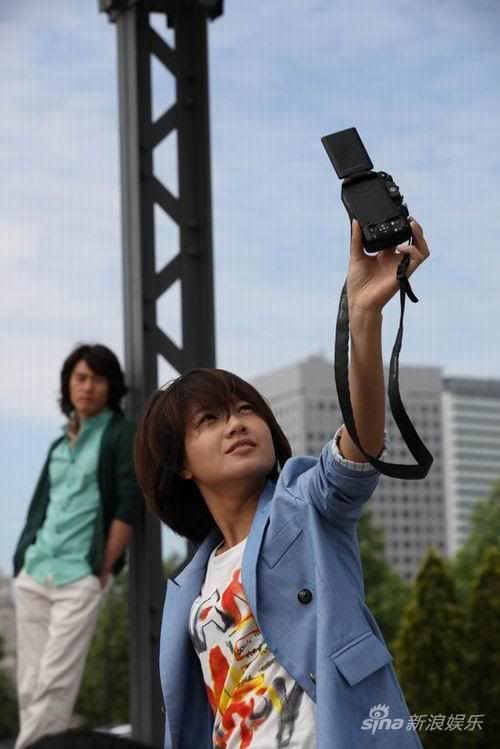 These rest are just assorted pictures from their various dates and/or work place interactions in the drama. Enjoy! Hope you all make peace with Wavdor, it seems like a harmless enough fellow and quite buddy buddy with Hyukie since Wavdor tagged along to New Zealand to be with PIE.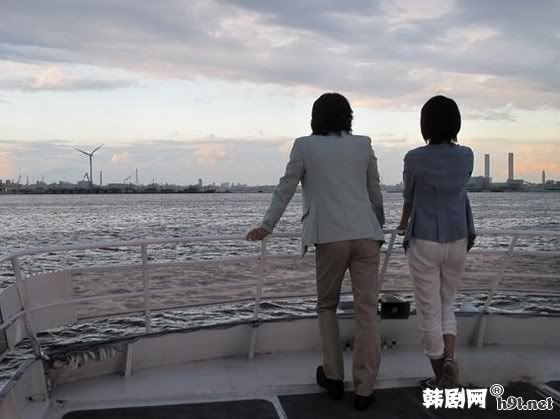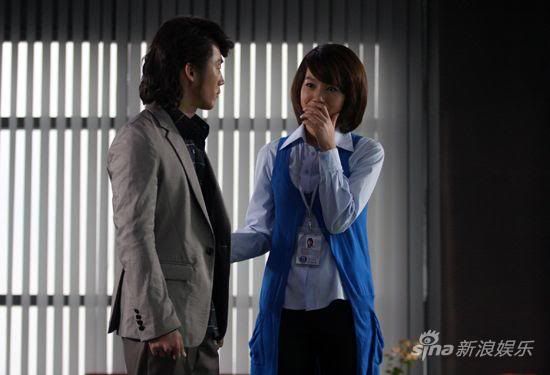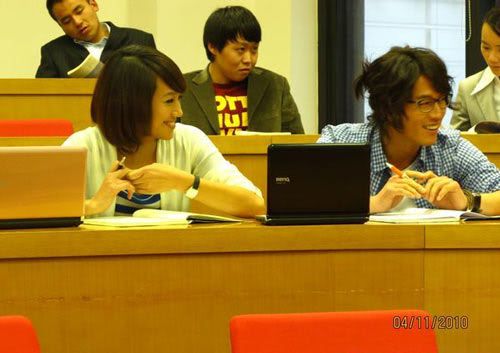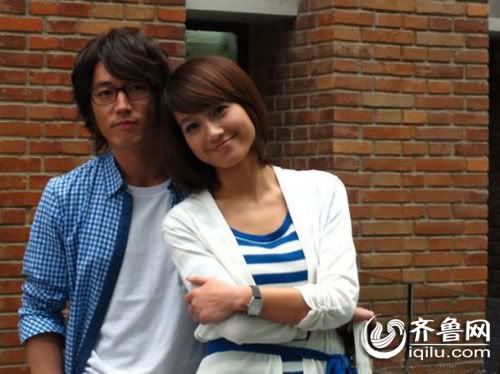 And I shall conclude by saying that I think Jang Hyuk and Zhu Dan look nice together, with a lovely quiet kind of chemistry. While this drama will clearly not push any boundaries for Jang Hyuk in terms of his acting talent, if it broadens his fan base I am all for it.