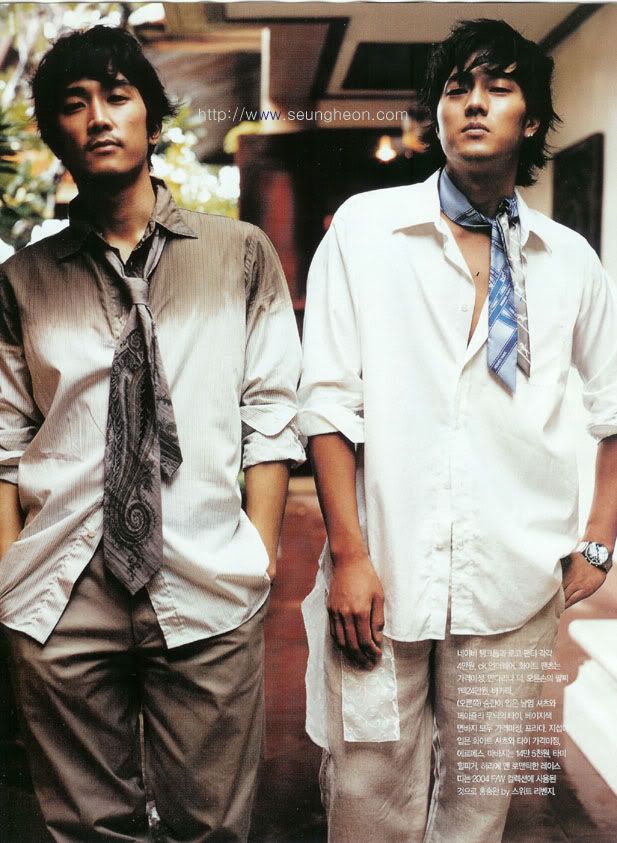 Back by popular demand, the ongoing saga of real life bromances in Korean entertainment. Today our leading men will be Mr. bedroom eyes and Mr. cheekbones. Yes, it's time we took a trip down memory lane with So Ji Sub and Song Seung Heon.
Hanging through the times: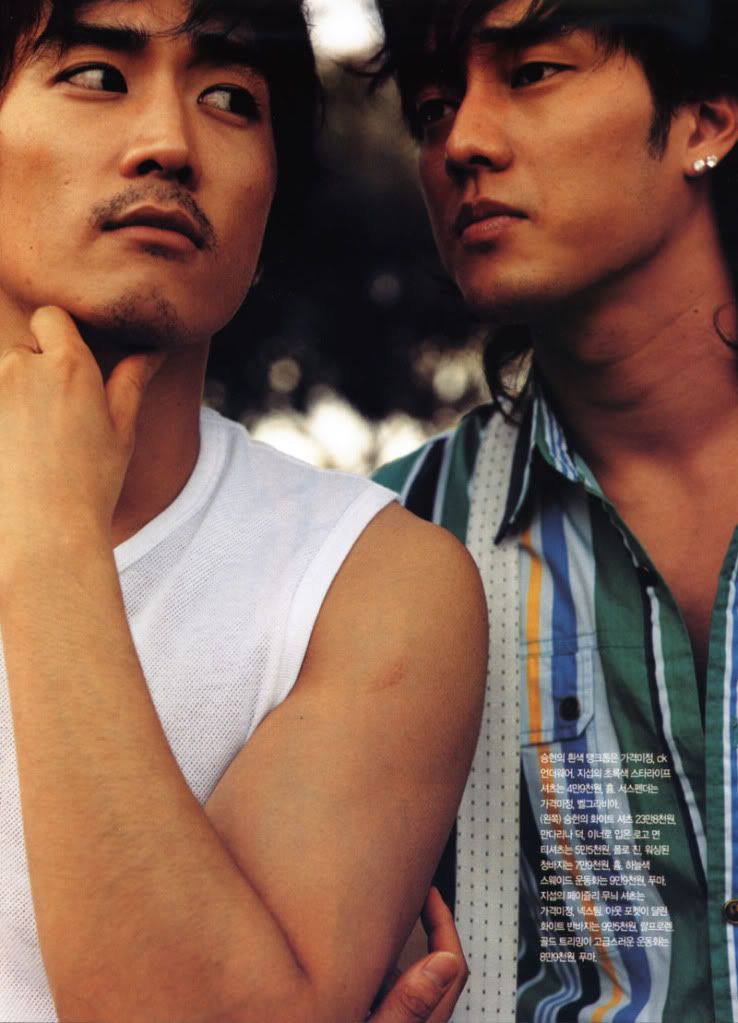 Having fun in a subway and in a pojangmacha:
Doing the couple walk at Mr. Greasy's wedding: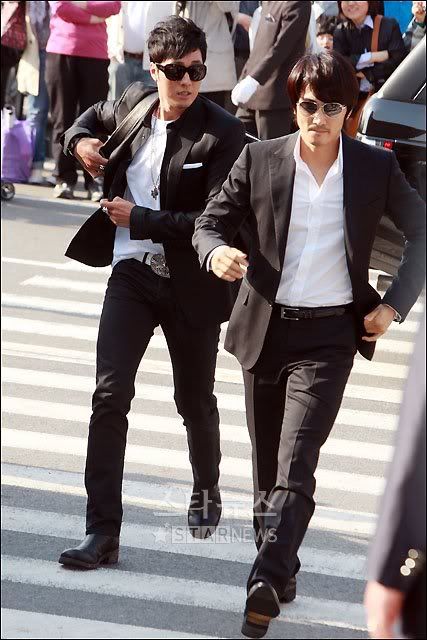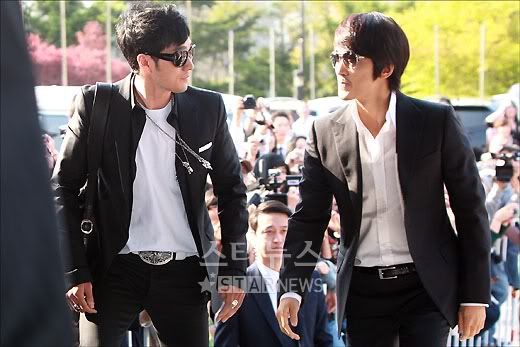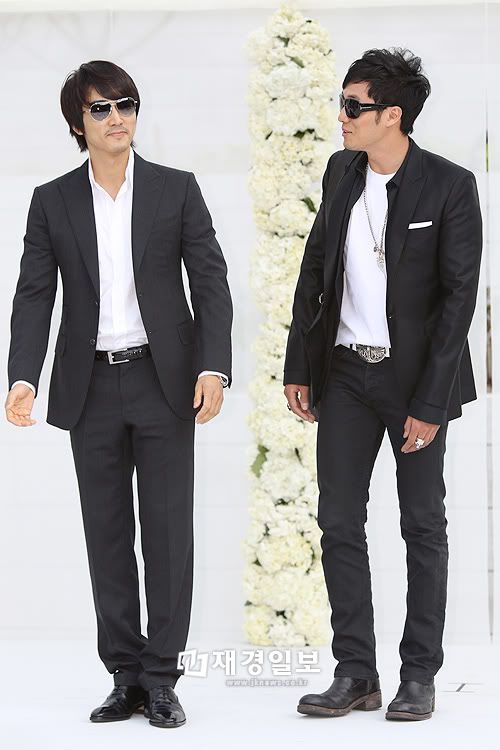 Bro-support at movie premieres: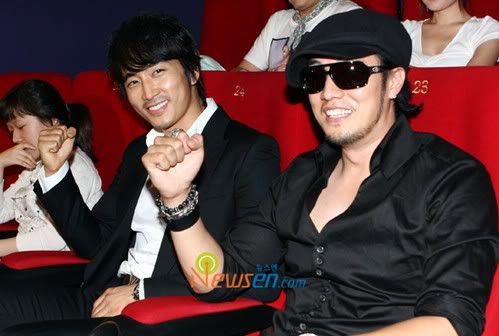 Side-by-side for your enjoyment: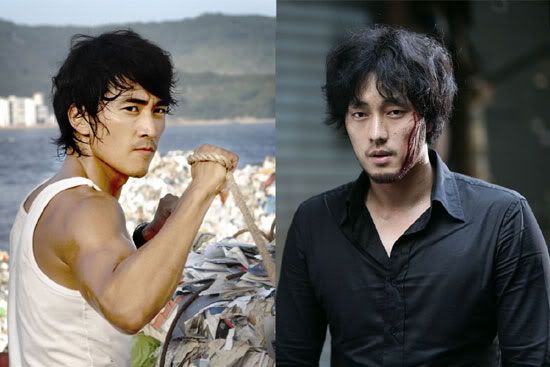 On a talk show, with bad clothes and Yonsama: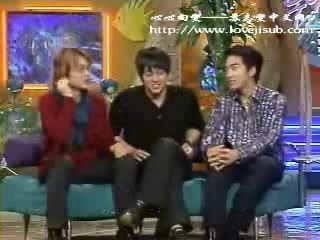 (edit: yoonah kindly correct my mistaken assumption – the above is in fact the three-mance of PYH-SJS-SSH in action on a talk show – PYH just looks like  a Yonsama doppleganger is all)
I seriously contemplated making it a three-mance, including their very good friend the late Park Yon Ha, but looking at his pictures made me want to cry so I didn't. Still sad about his passing. Have a picture of them back when things were the way they were.