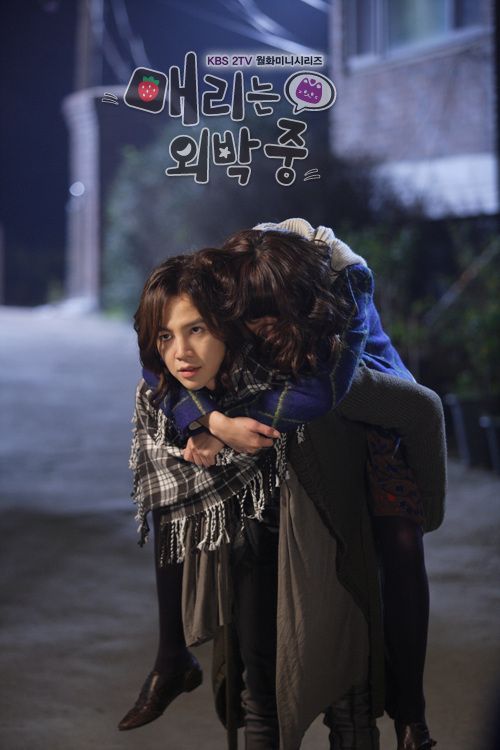 It's official. I am completely in love with Mary Stayed Out All Night (Marry Me, Mary!). It may not be a drama worth writing home about, but it's definitely a drama worth spazzing about. I just finished episode 3 (hold your horses, people, the recap is a-coming), but in the meantime, have a written preview of episode 4. The ending to episode 3 might just be the most inspiringly slashy scene I have ever seen. Ever.
Written preview for episode 4 of M3:
Mae Ri will do everything in her power to keep Mu Gyul and Jung In apart, even if she has to work alone. Except Jung In is doing everything he can to keep Mu Gyul so that he will produce the OST for the drama.
Mae Ri's dad is still suspicious about her relationship with Mu Gyul, and has started to follow her. To allay his suspicions, Mae Ri and Mu Gyul go on a fake date. Except, both actually really enjoy the date….
On the other side (of the crazy), Jung In's dad can't stand watching Jung In treat Mae Ri with polite indifference. He gives Jung In an ultimatum – after 100 days, if Jung In does make not Mae Ri fall in love and choose him, the investment will be rescinded [Okay, psycho dad, way to change the stakes on your son here]. Jung In calmly schedules a two day one night trip with Mae Ri to his country getaway.
At this time, back in the Hongdae apartment, Mu Gyul sees the knit gloves Mae Ri left behind and falls deep into thought. He's beginning to enjoy the reality of being fake married to Mae Ri. His relationship with Mae Ri is more than just friends, but not yet lovers. At this time, Mu Gyul's MIA-from-his-life mom comes looking for him
Jung In's dad finally meets Mae Ri at the country estate, and it triggers his long ago memory of Mae Ri's mom – how his love for her was rejected. Mae Ri is unaware of all this backstory, and wonders why this ahjusshi is so weird around her.
Jung In takes Mae Ri upstairs to explain their parents backstory. But why is Mae Ri being forced to marry Jung In. And why did Jung In's dad come back to Korea after 20 years abroad. Jung In has decided to fight for Mae Ri, and he has a secret weapon up his sleeve to use against Mu Gyul!?!
[Credit: all pictures from M3 official stills, written preview released by KBS2, translated into Chinese at Baidu Jang Geun Seok bar, translated into English by me]