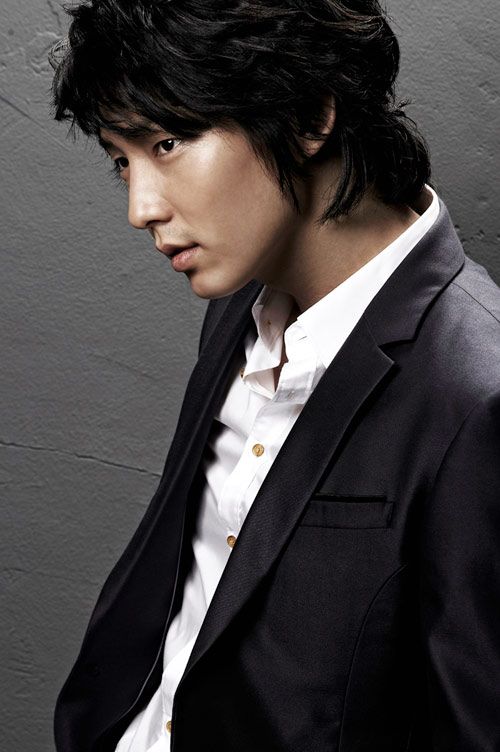 JUN KI! My Jun Ki tweeted and updated his cyworld yesterday. *cue Koala almost fainting from happiness* It's insane how long it feels like he's been gone, and yet he has over a year left in MS yet to go. Sobs, an entire legion of Jun Ki-fans the world over (I don't have to tell you how many tickers I've seen counting down his release date) has to make do when he occasionally pops up to show us his smiling face and how adorably okay he's faring serving his country. If there is any top star I want Jang Geun Seok's career to emulate – it is Lee Jun Ki, acting-singing double threat.
Jun Ki updated his cyworld with pictures of him and Kim Jae Won, who was just discharged over the weekend after completing his MS (hhhmm, that's one Kim Won down, wonder when Kim Rae Won is out?).
Accompanying the pictures was a note congratulating Kim Jae Won on faithfully serving his country, and a fond farewell, saying that he would miss his Captain Kim, who always had a word of encouragement and a warm smile for his dongsaeng Jun Ki. Can Jun Ki get any sweeter? I don't think so.
Jun Ki also updated with new pictures showing him in dress uniform – and I always laugh because with his crew cut he looks all of twelve years old. Jun Ki is someone who's ridiculously beautiful features never made me a fan, but it was always his acting intensity and commitment that made his performances memorable, even when it was in a drama that was a piece from crap from beginning to end, like Iljimae. Thankfully, I can and still rewatch Time Between Dog And Wolf, oh, only like once a month. It's like getting my chocolate fix – I gots to get my Jun Ki fix.