I haven't seen these three together in one place in a long time. Ariel Lin, Ethan Ruan, and Joe Cheng all attended the grand opening of "80's Studio", a hip and trendy hairdressing joint that recalls the hokey fake celebrity hair salon in The Magicians of Love. Seeing them together makes me long for Mike He to be there and complete the triumvirate of BFF goodness with Joe Cheng and Ethan Ruan.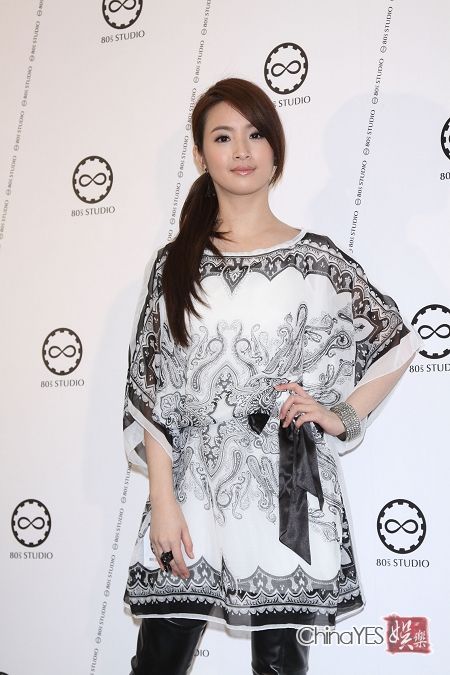 Ariel has been dogging jabs that her next drama I Don't Think I Will Love You with Bolin Chen, who share the same agency as her, was a purely buy-one-get-one-free packaged deal with the advertisers. She again dispels the rather pointless accusation, and happily stated that she is looking forward to the drama starting filming next month.
Ethan and Joe had to answer questions about their draft dodging status (their service dates postponed because they are still in "school" after upwards of 7 years getting a degree). Both assured the media that they are simply too busy with their red hot careers to finish up their degrees, but intend to do so shortly and serve their mandatory military service in the near future.
Awwww, TW-ent might lose Joe, Ethan, and Mike in the next two years. Cue Koala wails of sorrow. Until then, all three have plenty of projects currently or lined up, so enjoy them while they are still around.
On a happier note, all three of them look great – love the outfits and hair! I also just realized that Ethan is the only one amongst the three BFFs that Ariel hasn't worked with. Hhhhmmm, I think they would have amazing chemistry together. Sadly, I doubt they'll do a project together before Ethan gets shipped off to the army.