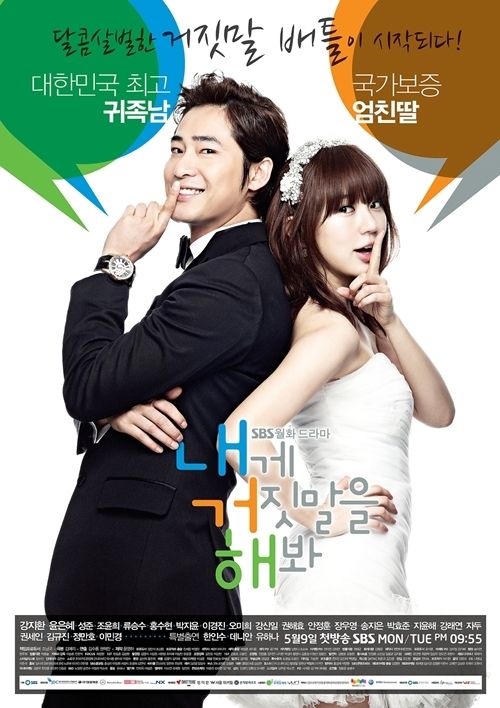 We're T-minus 7 days away from the premiere of Lie to Me. Okay, I'll admit it now, this is in fact THE May drama out of the six new offerings I am most excited about. What? It's Yoon Eun Hye + Kang Ji Hwan, two of Korea's most charismatic and down-to-earth actors. It was a neck-to-neck battle with Best Love for the number one spot in my heart, and Lie to Me barely edged ahead after it released the ridiculously adorable second trailer. With that said, this third trailer is equally as charming. I especially love the use of comic book panels.
Third trailer for Lie to Me:
I love the cheekiness of Eun Hye's character Ah Jung, who many have pointed out as refreshingly not a stupid, bumbling, or down-trodden of a K-heroine, but is pretty damn accomplished in her own right as a 5th level civil servant. I hope the drama doesn't manufacture pointless angst in the second half (and many a rom-coms have done) to keep our OTP apart. I find that organic conflicts rather than piddling external sources of discord always work better.