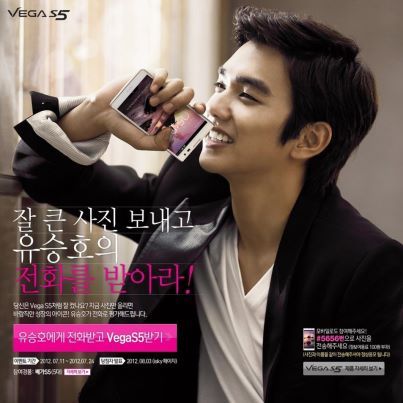 After seeing the first still of my precious Yoo Seung Ho in the character of the Celestial Emperor in Arang and the Magistrate, I am now sated and content to wait for the drama to arrive August 15th. Luckily there is a first peek at the Vega CF starring Yoo Seung Ho looking his patented combo of boyish and manly. I can't describe it, he's just has that in-between-ness where he's not really a boy but not yet a man. I'm so looking forward to him acting opposite Lee Jun Ki, that is some one-two punch of good looking I can't begin to wrap my mind around. Somewhere Shin Mina will be standing off to the side saying "Look at me, I have dimples!" while Jun Ki and Seung Ho monopolize the camera frame. Until Arang premieres August 15th, have some Yoo Seung Ho shilling for Vega. I'd buy that cellphone if he came with it.
Yoo Seung Ho Vega CF:
© 2012, ockoala. All rights reserved.