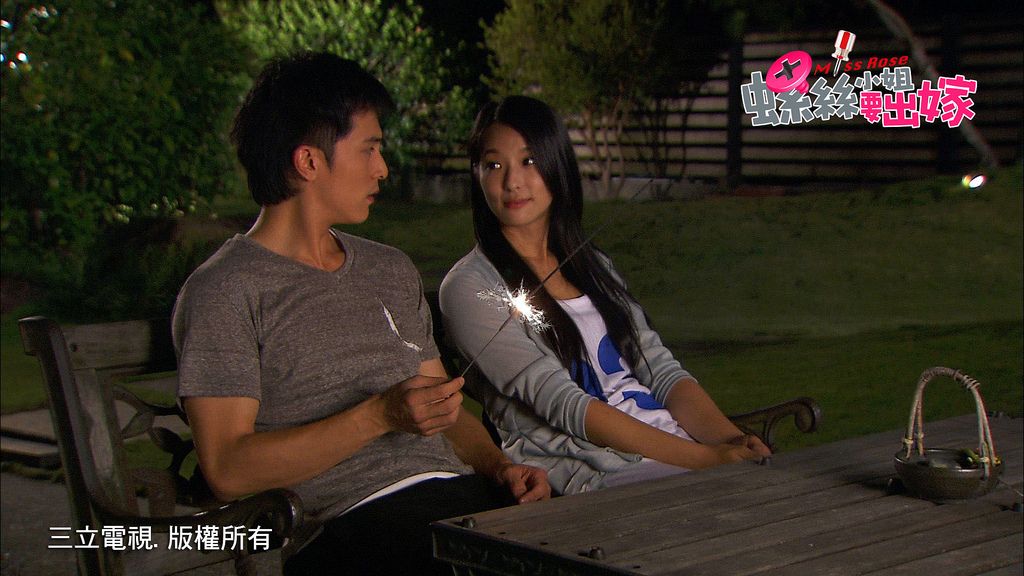 I'll strike while the Miss Rose iron is hot, dropping the preview for episode 11 following my recap for episode 10. I think between Si Yi and Cheng Kuan, it's not a surprise that he's going to be the one to take the first step. She's not only once bitten twice shy when it comes to love, she's also facing a guy who is already taken not to mention her boss. The fact that she's been so honest and engaging around him speaks volumes for their comfort and chemistry to each other. I really don't see Cheng Kuan falling in love with Si Yi as cheating on Vivian. He's breaking a contract with her, that is all. He agreed to marry her because both willingly entered into a business arrangement, and for him the terms of his life have changed since meeting Si Yi. This is unlike Yi Chun, who did cheat on Si Yi when he picked the other girl because theirs was a genuine relationship premised on love and commitment to each other. It's the impending shit storm that Cheng Kuan's decision to end things with Vivian that scares me, and makes me so grateful that he's such a mature and thoughtful character.
I don't worry that he'll flounder or flail when faced with pressure from President Jiang, nor will he be cowed by Vivian's imperious attitude. I worry about what President Jiang may do to Si Yi in order to keep his spoiled daughter happy. Though I look around Si Yi and she's pretty much got an entire army of overprotective awesome friends and family around her, so she ought to be in good hands even if she gets fired or Vivian starts to harass her. At least this drama doesn't have butt poor characters and self-sacrificing shrinking violets. Cheng Kuan is uncertain for a long time while Si Yi is tentative and avoiding the pink elephant in the room, but I have faith that once they admit their feelings for each other, they can face whatever challenges lie ahead. I hope Yi Chun ends up being a supportive ex-boyfriend and stepping up to help because he knows Si Yi wants Cheng Kuan and not him. If his goal was to make up for his mistreatment of Si Yi, then he better show me he puts her interest above his own lingering feelings for her. Totally can't wait for episode 11!
Written preview for episode 11:
Is it fate or destiny?
Cheng Kuan runs into Si Yi on a weekend and a 1 day and 1 night love adventure begins right now!? The sky lanterns slowly rise into the sky and each word on it reveals Cheng Kuan's wish. That night, Cheng Kuan tentatively tells Si Yi how he really feels……. Vivian returns and everyone is in danger…….. Facing her boyfriend being so protective of another woman, what will Vivian do to make a point that she's the boss in charge?
This time Kuan Kuan decides to be firm! He steels himself and makes everything clear to Vivian. President Jiang sees his daughter's tears and has a man-to-man talk with Cheng Kuan. The bid fulfillment turns out to be late!? Ting Ai accidentally overhears a huge secret, and the evil trio that wants to kick Cheng Kuan out of Guang Qiang, what will they do? His career and his love are both facing huge obstacles and dangers, will Cheng Kuan successfully pass this test set before him by the Fates?
Previews for episode 11:
Vivian….I can't get engaged to you.
Luo Si Yi, can I like you?