It's fashion time, baby! Despite finding awards shows completely inaccurate in predicting quality, I enjoy it solely for the pretty. It's a chance for stars to dress up and be unashamed of their extraordinary natural or enhanced prettiness and just be as superficially pretty as possible. Nothing wrong with that whatsoever. This week the 2012 Busan International Film Festival kicked off in the sea side city of Busan, having established itself as Korea's most famous film festival. Every year a bevy of K-stars descend to either promote a movie, promote themselves, or simply to walk the red carpet for the heck of it. This year the weather was nice and the prettiness factor was even nicer. Overall it was mostly solid but nothing stood out for me as a grand slam home run. A few folks scored, most got on base, and one was a particular fail that wasn't even surprising since its that star's typical award's show attire yet again. I thought Lee Yoon Ji was the most eye-catching starlet, with her bright canary yellow cut out jersey dress absolutely stunning on her. I couldn't look away, even though I typically prefer more demure and classy looks. She's got the figure and the attitude to pull it off and she did. For that I appreciate how she took risks because most everyone else could only look nice but not terribly memorable.
Bae Soo Bin. Nice tux, cute burgundy bow tie, solid hairstyle.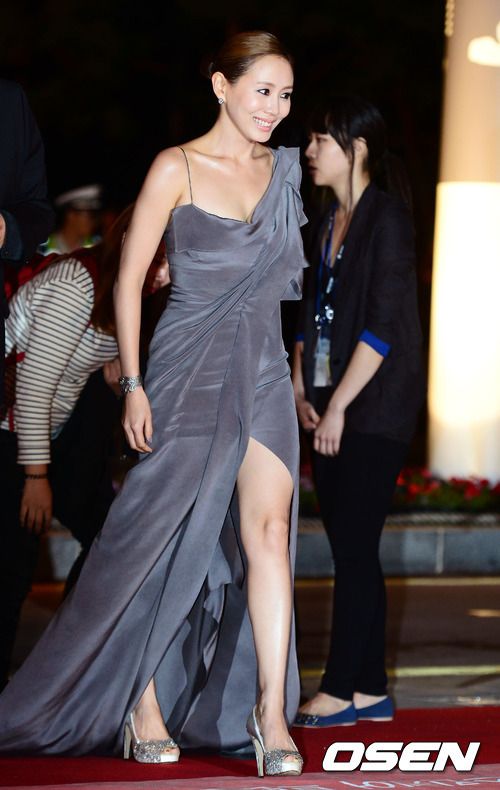 Park Ye Jin. Classy and flirty, but the dark slate grey does not flatter her. This dress in another color would have been striking.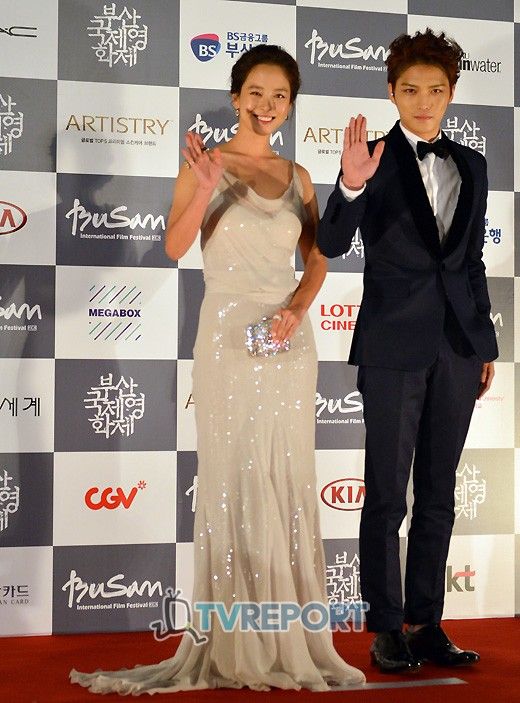 Song Ji Hyo and Jaejoong. LOVE. Gorgeous, together and individually.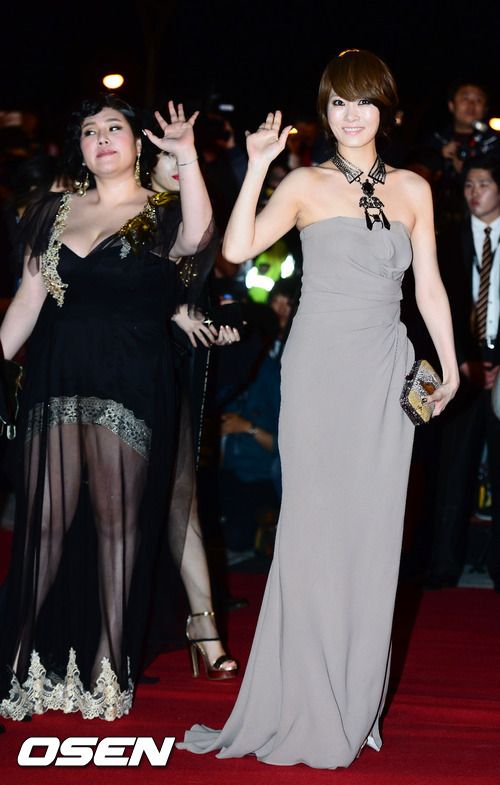 Kim Sun Ah. Eh. Sun Ah can do so much better. The style and color doesn't pop and the drape appears rather awkward and ill-fitting.
Gu Hye Sun. Worst actress outfit of the night. Not the worst thing Gu Hye Sun has worn on the red carpet, and definitely screams out her preferred styled, but oy is it not pretty to see. A white tux jacket with white hot pants? On a red carpet? Even if Busan was a beach town this is not a way to channel glamour or star power.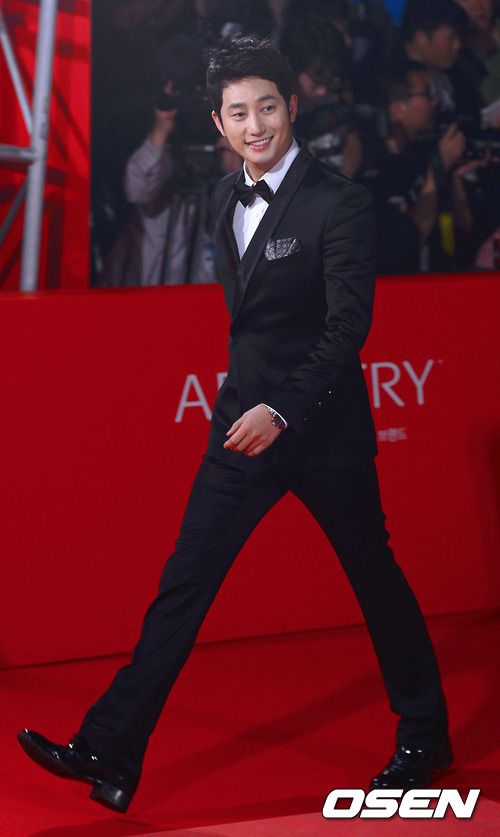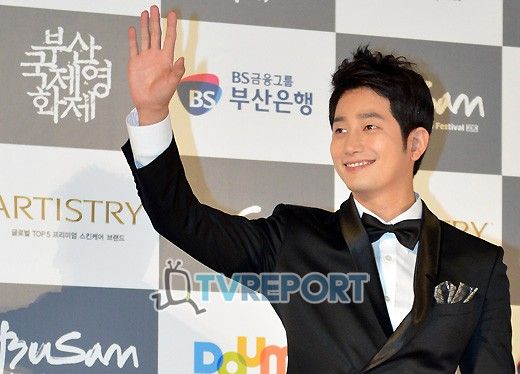 Park Shi Hoo. Pretty man wearing perfect suit. End of critique. Can December come any faster?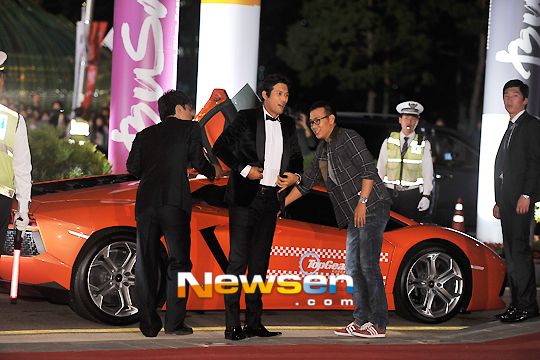 Oh Ji Ho. Look solidly tuxed out, but nothing memorable. I'm more amused by Oh Ji Ho showing up in a fancy schmancy sports car.
Kim Nam Gil. He's baaaaaack! He looks exactly the same as before he enlisted in the military 2 years ago. I also wonder if the 'stache is permanent from here on out? The slicked back hair is a tad greasy, but the tux fits like a glove.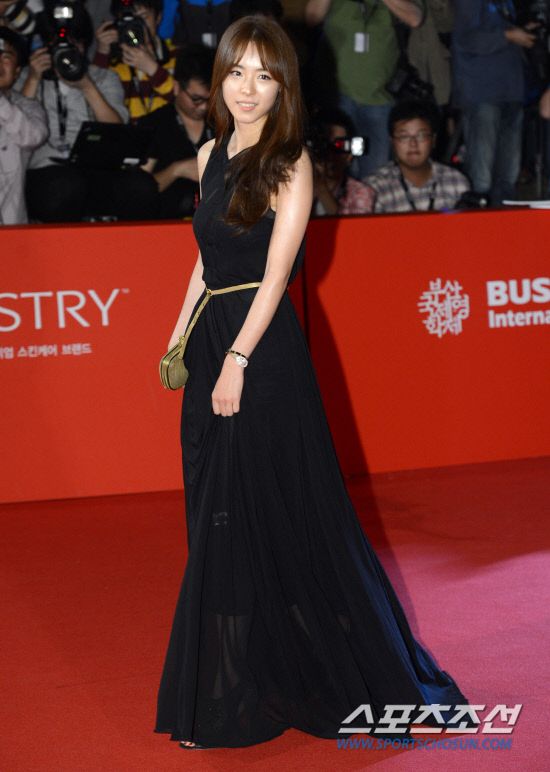 Lee Yeon Hee. Pretty girl and so very young, but why is she dressing so very old. The black dress is lovely in cut but makes her look so dreary. Plus her washed out make up doesn't help. She needs a better stylist who can take advantage of her natural youthful prettiness better.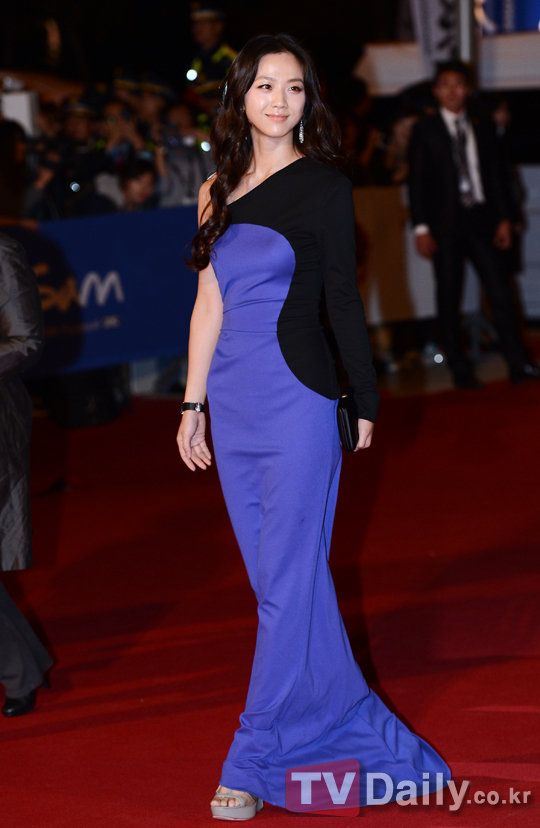 Tang Wei. Damn, girlfriend looks fantasbulous. That's what I call movie star glamour on the red carpet.
Jung Woo Sung. Dude, is my I Lub You wearing what appears to be a VELVET tux? Complete with matching velvet vest? Which is also two inches too short for his looooong legs? Does he think he's a gangster bouncer in a seedy Busan club? But when he smiles like that, if I was that lady behind him I'd be smiling like a moon calf the same way.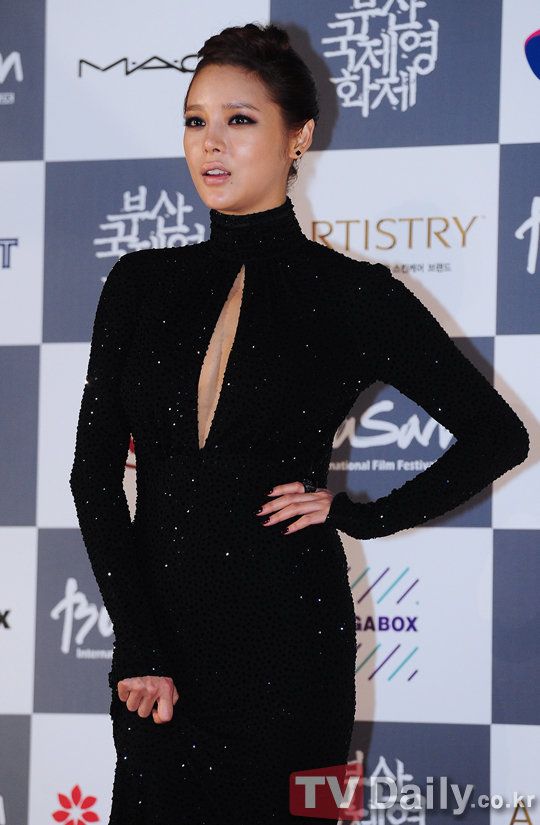 Park Shi Yeon. Oy, I know she's married now, but no need to dress like a matron. Not liking her dress, hairstyle or makeup. All of it is too severe, though she does pull off the dramatic slit in the chest look without seeming insecure or awkward.
Kim Min Jong. He reminds me that ahjusshis who are confident gentlemen will always charm my socks off on the red carpet. Like a tall drink of water when one is thirsty.
Of course, below are the perfect Moon Geun Young and Kang Ji Hwan, who I've already devoted an entire post to.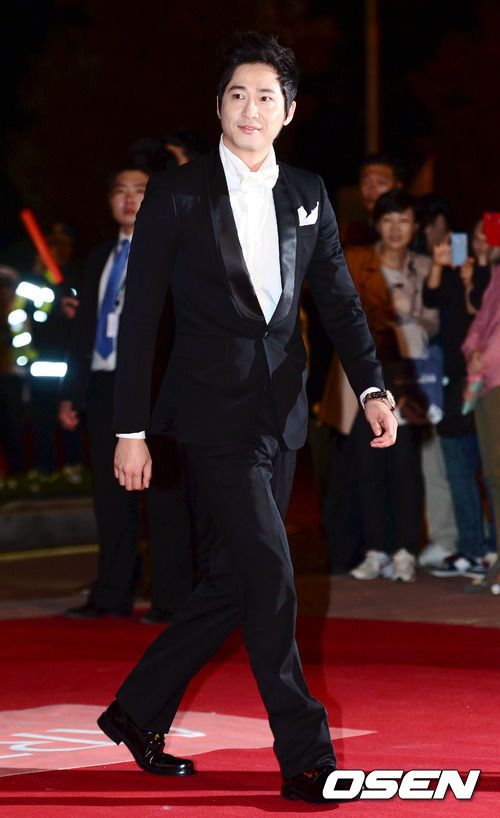 [Credit: all pictures as marked of the respective news agency]