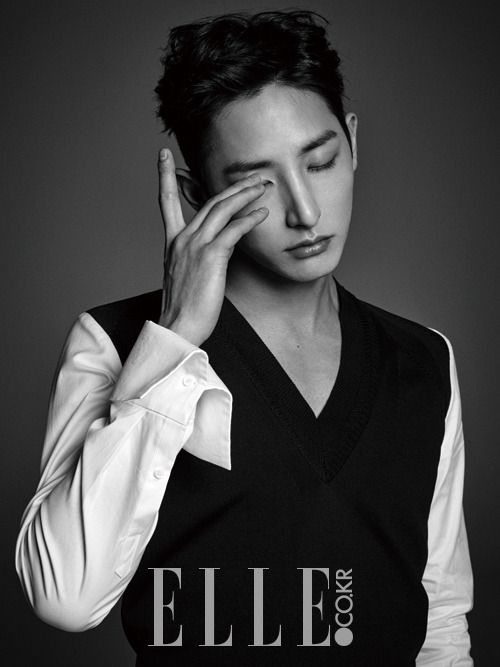 It's been satisfying watching all three model-turned-actor Vampire Idol henchmen attain K-ent success one after another to varying degrees. First Kim Woo Bin, then Hong Jong Hyun, and now Lee Soo Hyuk, all three went from supporting roles in a wacky cable sitcom to holding their own in dramas or movies. It took me awhile to warm up to Lee Soo Hyuk and Valid Love earlier this year was the drama to do it. He's someone that actually looks better adding some pounds to his model frame, upping his masculinity over his otherworldly beauty.
I thought he was long confirmed for upcoming vampire fantasy sageuk Scholar Who Walks the Night but apparently not as MBC just released an article today that he was signed on for sure. Looks like someone forget to send out the press release because Lee Soo Hyuk has been posting since last month on his SNS all sorts of tidbits about him playing the vampire antagonist to Lee Jun Ki's vampire scholar. He was featured in the March issue of Elle Korea two months ago doing a black and white modern gentleman spread which is perfect to share while envisioning him in the wholly different look of a long white hair usually half naked maniacal vampire villain.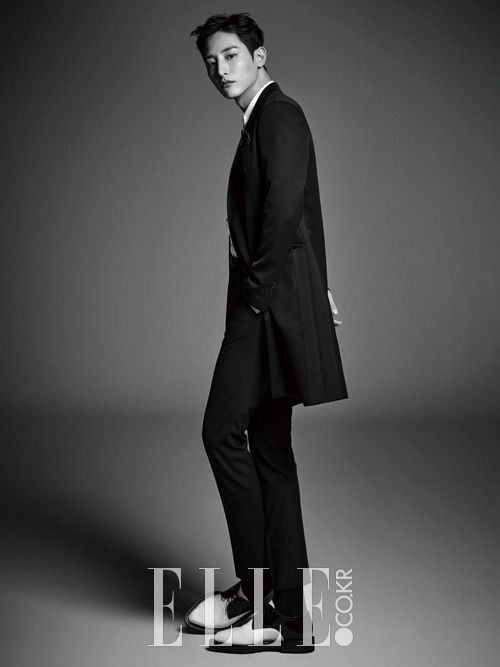 In the press release today about Lee Soo Hyuk's confirmation for Night Scholar, it talks about him playing the antagonist role of a nameless immortal vampire who goes up against Lee Jun Ki. It's the same role as written in the original manhwa (see the look below), though I'm thinking for ratings purposes he won't be half-robed all the time. I actually never understood why he couldn't just pull his damn robe up, or not wear it at all, it irrationally irritates me and I just want to fix his clothes every time he shows up in the story. I'm looking forward to how Lee Soo Hyuk pulls off this dramatic ethereal vampire look, he has the model posing chops to vogue his way through what would be a ridiculous getup on most anyone else.