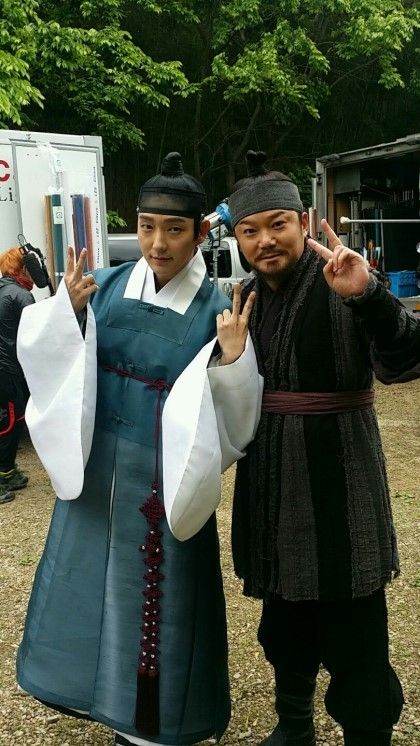 Count me in for the group that just doesn't understand any of the casting controversies around Scholar Who Walks the Night now. Earlier on when a roster of potential leading ladies were mentioned in the casting process, the discussion was lively and pertinent to reflect folks having personal biases and preferences. Now that the two leading ladies are Lee Yoo Bi and Kim So Eun, why is there even any further commentary when both are well cast and has enough acting chops to merit giving them a shot.
The drama has started filming already, getting a nice head start even with currently airing MBC Wed-Thurs drama Warm and Cozy just starting its run. Lee Jun Ki posted a picture of the first six drama scripts, and his supporting actor costar snapped two pictures with him in costume as the vampire scholar Kim Sung Yul. My first reaction in seeing the pictures was a non-reaction because he's been in so many Joseon sageuks (Iljimae, Arang and the Magistrate, Joseon Gunman) it's almost like seeing an everyday picture of Jun Ki. He forever looks great as a Joseon nobleman.
Putting Jun Ki's first look as Kim Sung Yul next to Lee Yoo Bi in her cross-dressing bookseller costume as leading lady Yang Shan, she definitely looks young but nothing that stands out as glaringly mismatched. Even better is how much both look like their manhwa counterparts.