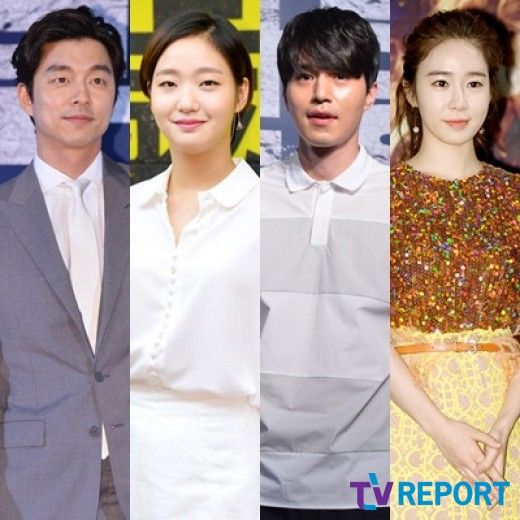 I really miss my Goblin cuties, with re-watching the drama not enough thrill compared to the excitement of live watching the drama for two months. Nothing so far in 2017 has hooked me, forget to the degree I was obsessed with Goblin, but a breather from intense drama viewing is needed to reset. The leads of Goblin are all headed off to other things, with both male leads Gong Yoo and Lee Dong Wook holding sold out fan meetings across Asia to satiate their new and existing fans still riding the high of their Goblin and Grim Reaper characters.
No next project news from Yoo In Na and Kim Go Eun but I'm sure they will also reap the benefits of starring in such a hit drama. I came across a news article in K-ent that collected the high school pictures of the four leads and it struck me that Kim Go Eun really still looks just like her high school self, hence the role of Eun Tak wasn't a stretch visually or with her acting talents. So any miss there perhaps rides on the writing and how suitable it was that her character be a high school student to begin with. The jury is still out on that one.
Lee Dong Wook and Gong Yoo look soooooo hilariously dorky in their high school pictures, I can imagine a buddy road trip movie with these two as well. Yoo In Na clearly got work done since her debut but she looks greats and owns up to it so more power to her. I also love how Kim Go Eun hasn't buckled under the trend and remains exactly the same looks that nevertheless hasn't hampered her acting career.