I thought about following the tried and true formula of continuing to generate top ten lists of various topics. But then I realized that I have the attention span of a squirrel. Getting on my top ten doesn't really mean I am all that into you, drama/actor/actress/book.
What I needed was to be honest, to focus on my drama obsessions. The people in my dramas and/or movies that are so mesmerizing to me, I become dazzled by his/her brilliance and lose all sense of self.
My obsessions are the folks I cannot even begin to explain why I like so much. But I do, and they make me happy. 😀  In no particular order, these are the glorious beings that tickle me pink with glee when I watch them onscreen.
Shiny Pretty Things: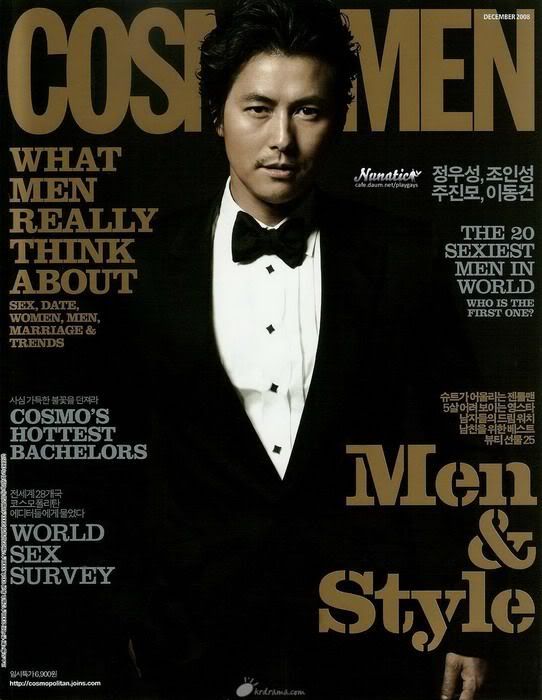 Jung Woo Sung – He is my I Lub You. The man who makes my world turn round and round when I watch him onscreen. He's cool, he's flip, he's like the bad boy you would never dare to date if you had an ounce of common sense. But since I'm taken already, he's my dish on the side. Shhh, don't tell Mr. Koala.
Yamashita Tomohisa (YamaPi) – When I see this man-boy, my brain just goes "ockoala, SHOCK!" YamaPi simply "is", a spacey fluffy goofball stuck in a stud's façade. I just want to slack off with him, and then gaze at his winsome smile all day long. I wish he could act better, but I also wish he would show up and call me Nee Chan.
Yuan Hong – Mookie and I have deemed him our loverboy. His eyes, they speak a thousand languages and essay a million emotions. He's so smart, funny, and thoughtful in real life, he makes me weak in my knees. He's both of one of the most intense actors to watch onscreen, and one of the coolest actors to fangirl in real life. We are so lucky to have found him. [And I snuck in a picture of my loverboy with his OTP, Liu Shi Shi – it's also my life's goal to make sure these two pretty people get married].
Ha Ji Won – I love this woman. She is stunningly gorgeous without a hint of cold plastic detachment. She is a wickedly good actress, not a subtle emotion is beyond her. She can kick ass six-ways to Sunday: dueling, outrunning a tsunami, creating love triangle after love triangle, she can do it all, and do it well. A classy actress with heart and guts in every role she takes on.
Ariel Lin – I want Ariel to belong to me. I wish she were Thumbelina so that I could put her in my pocket and carry her around with me. She instantly *becomes* any character she plays, so thoroughly and completely you never know that the real Ariel is intelligent, charming and thoughtful. Her smile can light up a thousand rooms.
Joe Cheng – He is Mr. Jiang Zhi Shu, forever and ever in my heart. As an actor, he's all that, and then some. Handsome, quirky, devilish, he's like the college boyfriend you dreamed would pick you to be his girlfriend. Together with Ariel, Joe can do no wrong in my eyes.
Nam Sang Mi – She is the-girl-next-door. I have enjoyed every single performance she has given, regardless of whether the drama was any good. Her earthy beauty is enchanting, but it's her give-it-her-all attitude towards acting that makes her the apple of my eye.
Lee Jun Ki – A chameleon who I once thought to be simply a brightly colored lizard. I take back every pretty boy comment I ever said about him: he's an intense and riveting actor. His performances are go-for-broke and emotionally draining. And he's so beautiful to look at I need to wear sunglasses just to gaze at his visage.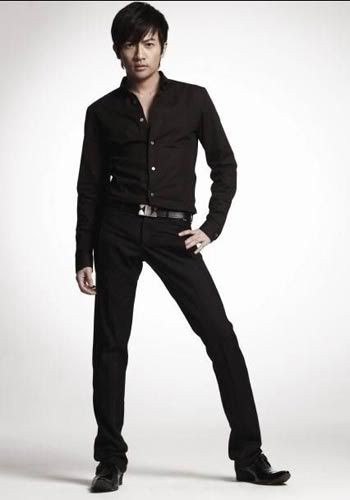 Alec Su – Look who's the Sweet Tiger now. Grew up with this guy, and never in a million years did I realize he'd be this hot and this interesting of an actor to watch. He rocks the wuxia genre with his own brand of charming boy-next-door vibe. Can't wait to watch him tackle a burgeoning film career and transition into the darker roles he's just itching to play.
Park Kyu (Im Joo Hwan) – Yeah, I once wrote 15,000 words because of this guy. I think that about sums up how much I love him. But the actor behind Park Kyu is thisclose to becoming an obsession. I'm waiting for his next starring vehicle. Don't let me down, Im Joo Hwan. Did I tell you that your smile melts my cold, dark heart?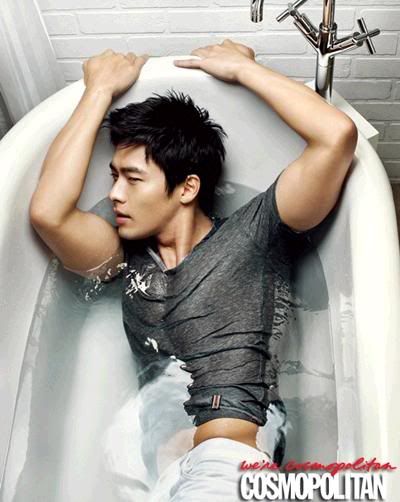 Binnie (Hyun Bin) – Dimples is a man I went from liking, to loving, to cannot stop watching. I watched his most accessible drama first (you know, that show about some girl named Sam Soon), but it's his uneven other works and darker fare that have cemented him in my heart as a thespian of the first order amongst his generation of K-actors. And his killer dimples do not help. I love you, Binnie!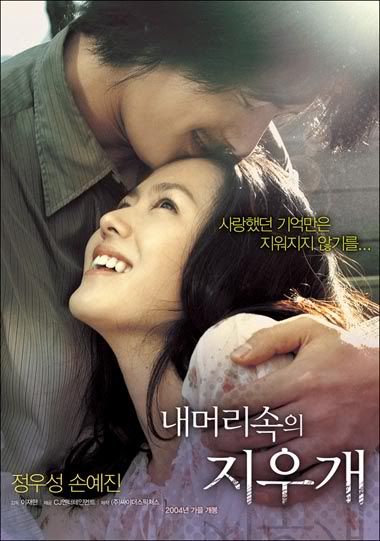 Son Ye Jin – She is perfection, can act and looks eternally flawless. I can watch her lose her memory over and over again, and she will always make my heart weep for her plight. [And yes, I snuck in another picture of my I Lub You with Son Ye Jin – it's my blog so I can do whatever I want].
Song Seung Heon – My robot. I love his perfect cheekbones. I love his toothsome visage. If he could act it would be perfect. But that's asking too much. I'll take him as he is, with no questions asked and no regrets needed.
Ayase Haruka – Flawlessly quirky and adorably gorgeous. One minute she's a mussed himono onna, the next minute she's a perfectly put together office lady. She can do any role. The question is: which guy can handle the Ayase-brand of awesomeness.
Chen Kun – So. Hot. This man is like a walking ball of sexy. Please, drama gods, please cast him as a bona fide wuxia hero now! When he smiles, it lights up his gorgeous eyes and accentuates his killer cheekbones – and I am a puddle of goo on the floor. He can wear a three-piece suit like no one's business.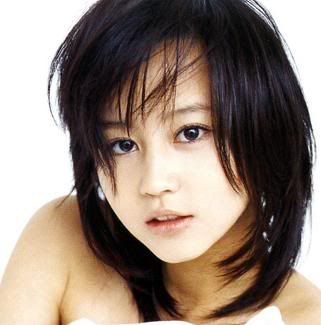 Horikita Maki – She is Nobuta. 'Nuff said. I dream of the day YamaPi and Maki can do a genuine fan service drama for everyone who wished Akira and Nobuta had powered up together and found their happy ending.
Takenouchi Yutaka – My first bad boy crush. He is agelessly sexy and still smoldering. An intense actor, and a heavy-weight presence on the screen. The camera loves him, and he will make you his slave with one look.
Fan Service:
I thought it'd be nice to share some of my favorite actors and actresses with you all. But it's really just an excuse to put these gorgeous pictures of each of them in the same place, so I can easily access it if I need a pick-me-up moment anytime, anywhere.