When watching dramas, if the story is gripping and the acting is stellar, everything just clicks into place. We are swept away by a cohesive wave of enjoyment, rarely taking the time to stop and analyze this and that.
But when the drama isn't very good, for whatever reason (failure in story, acting, directing, etc.), we have all the time in the world to critique the visual presentation because that is all we're left with – eye candy.
After many years of drama-watching, we all have seen things displayed in the dramas we absolutely would be tempted to push a toddler over to acquire. Be it a toy, a bling, a hero (I have LOTS of those, remind me to devote a post to that).
For me, superficial and shallow as I am wont to be, not to mention vainglorious and brand-happy (Mr. Koala's words, not mine), I have only ever had a visceral reaction to a few accoutrements in dramas. I hereby present the "I Want That!" list.
Choi Ji Woo's hair in Air City: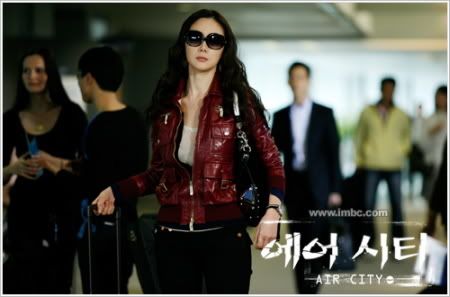 Just look at it, people! It's long, it's got body, it's easy to tie up and get out of your face, and it frames the face so perfectly.
And let's face it, it got her Lee Jung Jae. I can imagine that if I had a waterfall of hair like that, maybe, just maybe, Lee Jung Jae's face and body twin will one day find me.
I continued to watch Air City because of Lee Jung Jae + Choi Ji Woo's hair. It's probably the only occurrence in the history of my drama-watching where I watched a show solely for the hair.
Everytime I'm tempted to chop my current mess off, I flick right back to Choi Ji Woo with her hair flowing behind her as she runs through the airport, and I drive right past the hair salon.
Sung Yuri's wardrobe in Snow Queen: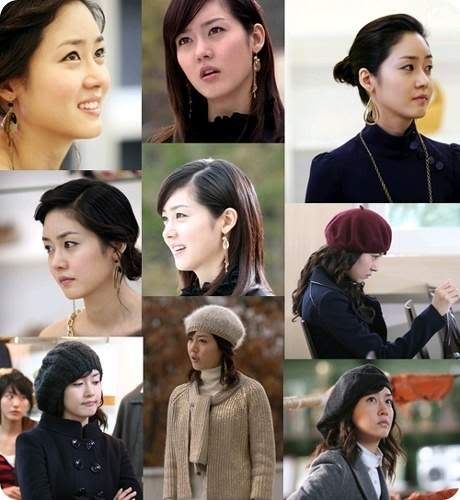 The single best wardrobe ensemble I have ever seen on any leading lady in a K-drama. A close second might be Choi Ji Woo's actress wardrobe in A Star's Lover – but those are all so expensive it would make my eyeballs explode if I saw the price tags.
But Bora's wardrobe in Snow Queen is rich, sophisticated without losing the playful, melancholy without losing the elegance. Yes, I contradicted myself a million times in the last sentence, but that's because her wardrobe truly was one amazingly gorgeous and unique outfit after another.
Rich princesses can dress well and dress cool – the wardrobe director for My Fair Lady should have consulted the Snow Queen team before they outfitted Yoon Eun Hye's character. And frankly, Bora got herself some of this (below) wearing all of that (above). What's not to love?