After a post extolling the virtues and enjoyment of a K-drama widely considered a work of art (Goodbye Solo), I thought I'd get off my high horse and swing the pendulum in the other direction. I hereby present to you a series aimed at disseminating works of not-so-much-art.
I get annoyed when people love something, but then try to justify it by saying that it's the best thing since God Steve Jobs invented the IPhone. I'm completely upfront about loving something and conceding that it's not very good.
That's why the phrase guilty pleasure got invented. The guilty denotes the fact that it's nowhere near a masterpiece, and the pleasure indicates that it made you happy. I have lots of guilty pleasures in my koala treasure trove.
My Guilty TW-Drama:
After growing up on TW-dramas from the 80s up to the late 90s, I took a long hiatus from drama watching, spurred on in one respect by a rapid decrease in quality of dramas coming out of TW. Around 2007, my sister convinced me to give a TW-drama she really enjoyed a try.
It looked about the silliest thing I had ever laid eyes on, and I still stand by that initial assessment. Prince Turns Into Frog (2005) is about the frothiest, goofiest, dorkiest little drama I've ever watched. It doesn't aim to be anything more than cotton candy entertainment.
And boy did I enjoy that cotton candy! I loved the main leads, Ming Dao and Chen Qiao En. This was during the early days of the emergence of idol dramas in Taiwan, and these two youngsters were raw and untried (like a oyster kind of raw).
Ming Dao plays Shan Jun Hao, the proto-typical rich, arrogant, cold and ruthless hotel heir character. Jun Hao has got his entire life mapped out, he's on top of his game at running and expanding his hotel, and he's planning to propose to his childhood playmate Fan Yun Xi, whom he does love (but no one is quite sure what type of love – sibling-esque or romantical).
Chen Qiao En plays Ye Tian Yu, the hardworking daughter of a convenience store owning mother, with dreams that she'll kiss a frog who'll turn into a prince and rain money on her for saving his life. It's a pipe dream, but it's closer than she can imagine.
An initial meet-cute that involves Jun Hao being his typical ass-wipe, and Tian Yu fleecing him of a few hundred Taiwan dollars for a pack of gum, they seriously do not like each other. An accident somewhat involving Tian Yu causes Jun Hao to get run over, and he loses his memory.
Tian Yu and her family fear they will be in trouble for the accident, so they take him home. When he awakens with no memory, they convince him that he's their cousin from Mainland China who is in Taiwan illegally, named Dang Ou (which is the name of a type of cheap and common vegetable, and as dorky sounding in Chinese as it sounds in English).
Dang Ou is absolutely adorable – he knows not to trust these so-called "relatives" of his, and he's still hella smart as Jun Hao was. But now he's softened up, let his hair down, and is generally a chill and normal guy. Tian Yu and Dang Ou become friends, and slowly fall in love.
One of my favorite scenes involves Tian Yu making up a lie when she is being bullied by her high school tormenters, that she is dating a rich man now. First she states that it is Xu Zi Qian, Jun Hao's childhood friend. But when Zi Qian shows up at the party with a date, Yun Xi, Tian Yu improvises and says she's actually dating Shan Jun Hao, the hotel heir.
Of course, she has to produce the guy, or else dance in a bikini at the party. Just when her lie is about to be burst, Dang Ou walks through the door dressed like his Jun Hao self and proclaims that he is indeed dating Tian Yu. Yes, in your face, evil high school loser tormenters!
The happiness doesn't last for long, after the couple confess their feelings and happily enjoy life together, another accident makes Jun Hao forget his time spent as Dang Ou and regain his original memories. He forgets Tian Yu, thinks she's a crazy gold digger, and goes back to his old life. Tian Yu is devastated and tries to move on. But can the couple re-fall in love, this time as Jun Hao and Tian Yu?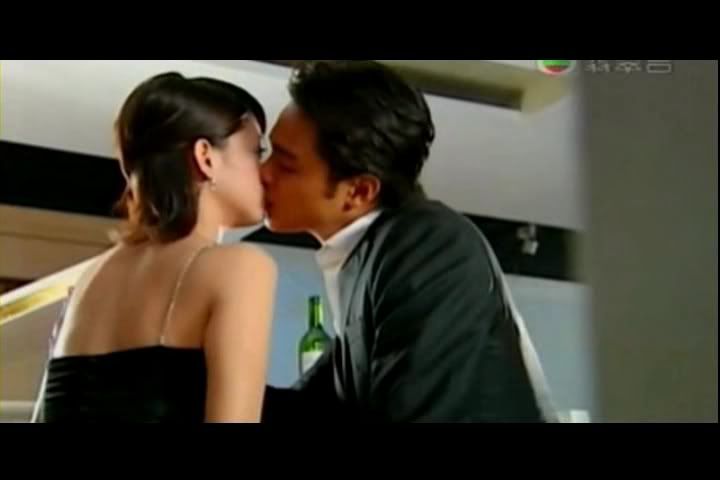 I absolutely enjoyed this drama. It's not meaningful, the acting is across the board mediocre (with the secondary leads being so awful they should be incarcerated and never allowed to act again), the directing is competent, and the presentation is tinny (i.e. like cardboard cut outs of places and locales).
But hot damn did the OTP have amazing chemistry – natural, sincere, and sweet. Ming Dao was handsomer than handsome, and Chen Qiao En proved that she's got the staying power for the long haul. This drama is of course quite forgettable, but it's my guilty pleasure because I often get the urge to re-watch certain scenes. And I happily succumb to that urge.
Have an MV of the opening sequence:
http://www.youtube.com/watch?v=J5xkHgXdsGM
My Guilty J-Dorama:
I confess: I will try to watch YamaPi in anything. I may not last the entire production, but I owe it to the poor boy to check it out. To my everlasting surprise, other than the wonderful Nobuta wo Produce (which is considered well-done and beloved, so loving it is not guilty at all), Pi has actually made another drama that I absolutely loved.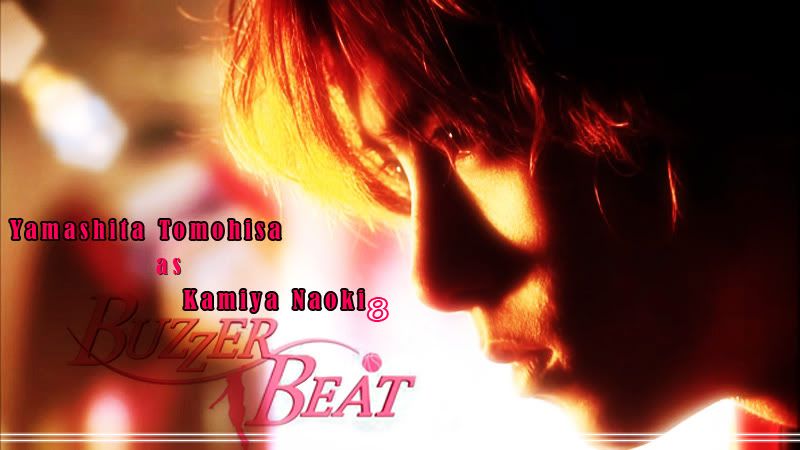 Kurosagi, you say? (Excuse me while I go ROTFLMHO over there for a few hours). Ah, that felt better, I'm back to say, errr no. Nope, the drama I am talking about is Buzzer Beat (2008). BB, you say, are you sure? Yes, I know I once called it a teenage knockoff of Pride, a wannabe sport-renai. But you know what, I really really liked it when I watched it.
How that is possible can only be attributed to it tickling the guilty pleasure node in my brain. And no, it's not because Pi is in it. If that were the case, Kurosagi would have to be the ultimate J-guilty pleasure since Pi is in every frame of that dreck of a drama. BB works because, once again, the story is sweet and thoughtful, and the OTP have mad believable chemistry.
The direction and cinematography for BB was way above average, making it a pleasure to watch for the eye candy. I wished Pi didn't have orange permed hair, but somehow he pulled it off. I dunno, it's not nearly as barf-inducing as the same hairstyle appears on Song Seung Heon's head in Summer Scent.
But I saved the real treat for last – Keiko Kitagawa as Shirakawa Riko, an aspiring violinist who is more raw than experienced. I loved Keiko's performance, genuine and a tad ragged around the edges. What really worked was that she and Pi really made me believe their story.
Riko meets Kamiya Naoki, a point guard for the JC Arcs, a professional basketball team in Japan, on the bus. They later discover they live in the same neighborhood, and both often go to the nearby playground (Naoki to practice hoops, Riko to practice her violin).
Naoki has a bitchy girlfriend who is about to cheat on him with his high school nemesis, and Riko is about to be pursued by Naoki's basketball coach. Naoki and Riko start off genuinely as friends, with no chemistry other than a comforting presence around each other. I loved this twist on the romance meet-cute staple.
Riko starts to fall for Naoki first, who ends up nursing a broken heart when he catches his ho-girlfriend in cheating action, and breaks up with her. The mid-section of this drama is my favorite, and its chock-a-block with delicious and heady OTP scenes, lots of them (especially for a J-dorama).
The soundtrack is outstanding, I spent days afterwards just listening to the instrumentals. Since Riko is a violinist, she plays this lovely piece for Naoki that just melts my heart. I did wish that both Pi and Keiko were better actors, but overall they did just enough to make me like their characters and chemistry.
I actually have tons of favorite scenes in this drama, but if I had to pick just two, it would be: (1) when Riko plays her violin for Naoki over the phone, and can feel his sadness, so she takes a bus overnight to cheer up him, and Naoki instinctively bear hugs her, and (2) the spooning scene (yeah, you watch, I don't describe it).
This drama feels grounded in real life – with both Naoki and Riko experiencing career disappointments, set-backs, and triumphs – and yet it feels slightly whimsical – with the OTPs relationship from friend to confidante to lovers like a trajectory of a magical summer fairytale. While BB is nothing to write home about, I loved it enough to happily make it my guilty pleasure.
Have a BB MV:
[youtube=http://www.youtube.com/watch?v=1nx5Pgcwgvg]
My Guilty K-Drama:
I just devoted one-fourth of an entire review to this guilty pleasure. Rather than rehash it, I'll just link to the review:
http://thundie.wordpress.com/2010/07/14/the-seasons-dramas-a-four-for-the-price-of-one-review/
The guilty pleasure is, of course, Autumn in My Heart (2000), with Song Seung Heon and Song Hye Kyo. I can't tell you how many times I keep asking myself: why do you like it so much, it's pretty awful? And yet I plow onward regardless.
Have an AiMH MV:
What's your guilty drama pleasure(s)? I have a lot more, but to start off I wanted to share one from each Asian country with you all.