Binnie! What the blazes is on your head? And what is that shit you are wearing? What the frak did Gucci do to you!?!
I don't care if it has Gucci stamped ALL over it, you look like you stepped out of That 70's Show and wandered into the wrong party while high on weed. No. Just, no. [Edit: I was so blinded by Binnie's fashion statement and My I Lub You looking so fine, that I didn't even notice that my cutie Yoon Kye Sang was the douchebag-looking dude on the other side of Binnie. WTF, is Gucci's fall line trend Clothing for Guys Who Want to Look Like Tools?]
Please take a look to your right (my left) – see nice Jung Woo Sung sunbae – go borrow his clothes, right now. Yeah, I don't care if that means he's gonna wear boxers for the rest of the evening (squeeee….more for me). Just in case you forgot what you can look like, I've attached a picture below for your reference.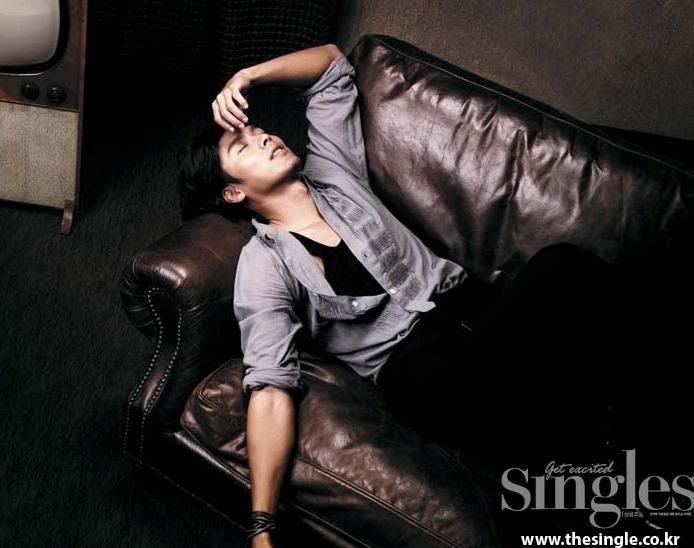 Next time Gucci invites you to an event – just say no. And go find a nice rom-com drama to star in before you leave for MS. But if it has a title like Bad Guy, just shave your head and join the army early (trust me, Kim Nam Gil will tell you so as well).