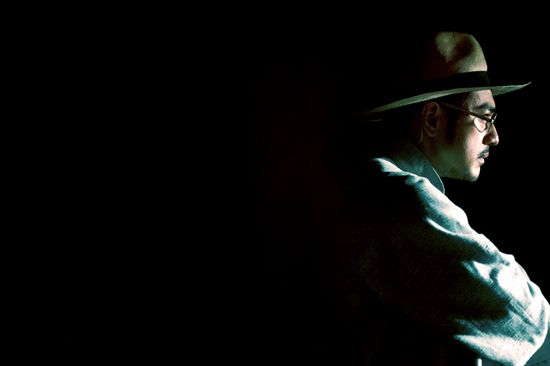 Takeshi Kaneshiro returns to the big screen in 2011 with his follow-up project to the epic and box-office breaking mega-movie Red Cliff. He teams up for his third go around with famed directed Peter Chan (who also directed Takeshi in Perhaps Love and The Warlords) for the upcoming Wuxia, co-starring Donnie Yen, Tang Wei, and lured-out-of-retirement famed actor Wang Yu.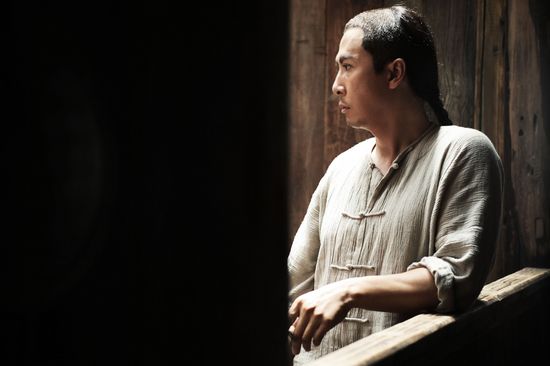 First off, calling a wuxia movie Wuxia is like making a sci-fi movie and calling it Sci-Fi. Creativity was clearly nowhere in sight the day of naming. I'm wondering if there is a mini-resurgence in wuxia movies in the last two years, which have brought us Thirteen Blades, Reign of Assassins, and the upcoming Wuxia and Dragon Inn Flying Armour.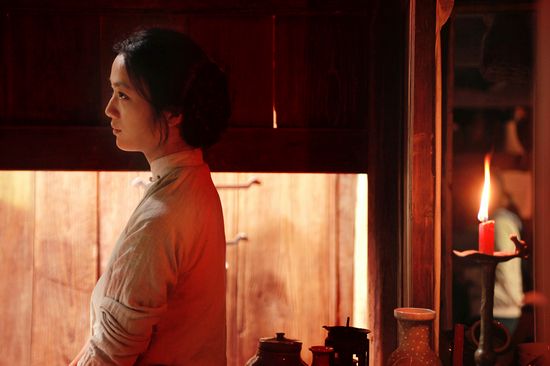 Wuxia wrapped principal production yesterday, and the first stills from the movie were released, showing the three leads in a moody and evocative profile. Donnie Yen plays a hidden wuxia-master, who has adopted a new identity and lives in a remote village with his wife, Tang Wei, and their two sons. Takeshi is a detective obsessed with wuxia-skills, and is investigating a series of gruesome and unexplained murders.
His investigation leads him to the village and to Donnie, and results in Donnie coming out of hiding and forced to fight an evil wuxia master played by Wang Yu. I had first heard about Wuxia earlier this year when rumors swirled that it would be filmed in 3D. It's not, that honor will go to Tsui Harks' Dragon Inn Flying Armour, which I wrote about earlier and is currently in principal production phase. I hope Wuxia is good, because the last few movies from either Takeshi or Donnie have disappointed me. On an unrelated note, it's really really nice to see Tang Wei working again on domestic Chinese movies.