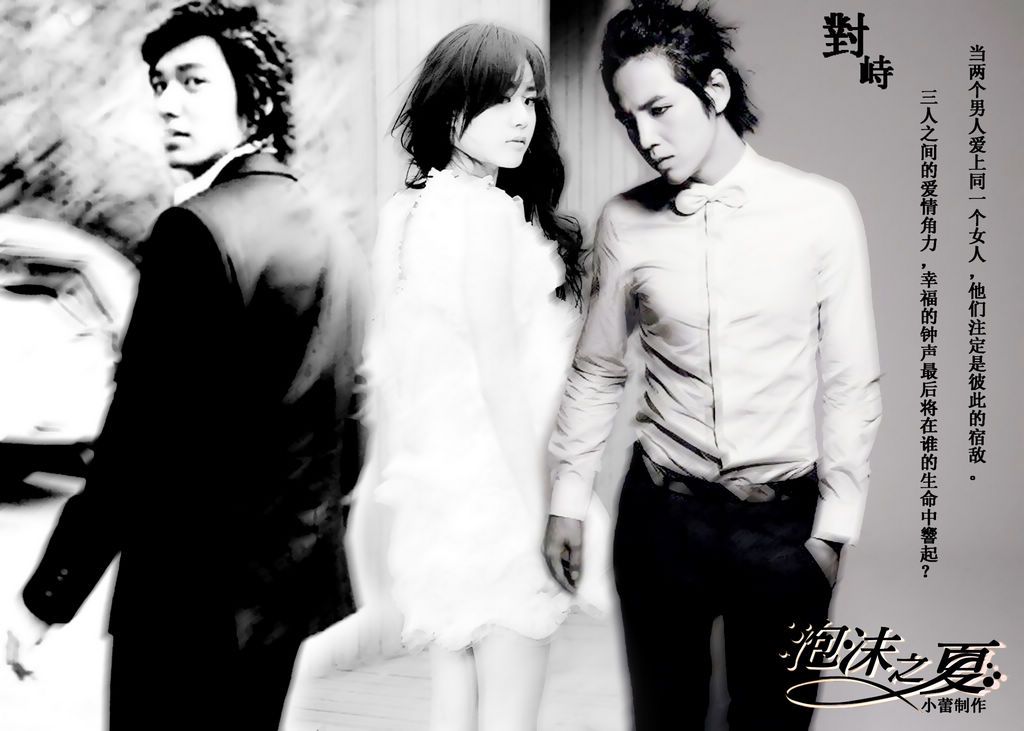 I do like other actors other than Moon Geun Young and Jang Geun Seok, I swear! Even though it doesn't seem like it right now, but my My Princess recaps and soon-to-come-spazzing about Dream High should dispel any misconceptions about any inability on my part to let Mae Ri and Mu Gyul go and move on to other dramas and other OTPS. You know, like NORMAL people would do.
Thankfully I am a Koala, and not a homo sapien, hence I remain free to frolic in an idyllic glen of Geun-Geun love. It doesn't hurt that zitalei is back to complete her ode to the Geun2 and Lee Min Ho in Summer's Desire. Her creativity is delightful to see, and her creations are brilliantly gorgeous. I hope you've all got your knickers on, and maybe a spare pair after you are done squealing.
Summer's Desire is a love triangle between a girl with massive defensive barriers around her, her broody smoldering adoptive brother, and a rich-as-Croesus tempermental and entitled guy. Both guys love her, and she loves both guys. It gets really messy, but before it all gets resolved, there are abductions, car accidents, massive amounts of making out, lots of three-way staring, and all the delicious drama tropes for this genre.
What is totally hilarious is: (1) lei used all pictures of LMHMG (please consult glossary above for the definition) from Boys Before Flowers, and Jang Geun Seok turned down the role of Gu Jun Pyo because he wanted to play Yoo Ji Hoo (are you insane, Geun Seok?!?), and (2) those of you who have watched Summer's Desire or at least know the story have remarked that Ou Chen (the character lei inserted LMHMG into) is like a more messed up version of Gu Jun Pyo.
Haha, Min Ho can't escape his most iconic role even in fantasy photoshop mash-up land. Actually, Luo Xi is pretty a much an even more passive-aggressive version of Hwang Tae Kyung. So these two guys are about even.
Let's get this drama started now. It starts when they are high school students, and continue on years later when Jang Geun Seok's Luo Xi has become a world famous superstar and returns to get his woman and his revenge against Ou Chen for shipping his ass to Timbuktu England. All done by kissing Xia Mo a lot. And I mean a lot.




I thought Summer's Desire was a story where clearly Xia Mo and Luo Xi were the OTP *but for* the arrival of Ou Chen. And in the end, it really became who loved, needed, and sacrificed for Xia Mo more, and that was definitely Ou Chen. Who got fraked up more, that was Luo Xi, but he was always a tortured soul that perhaps could only be with Xia Mo in another life, another time.


After the time jump, the three lovebirds find each other again, with Ou Chen suffering from amnesia, and Luo Xi and Xiao Mo trying to make a go of it except the amnesiac keeps getting between them. In the end, Xiao Mo marries Ou Chen, and Luo Xi resigns himself to never getting the girl.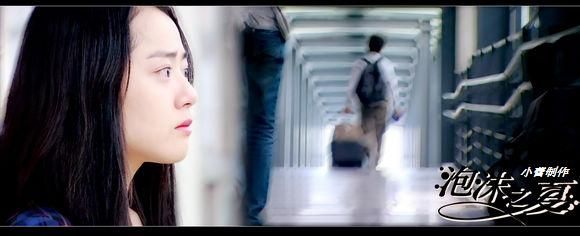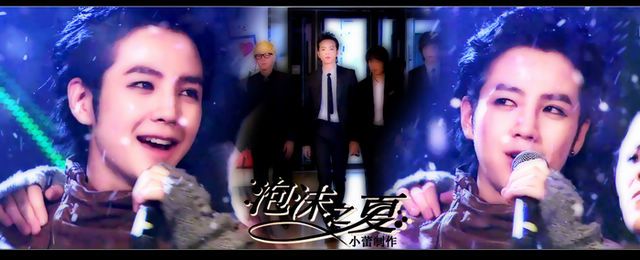 This goes to show that with creativity and skill, you, too, can make your own dream drama casting come true!
[Credit: all pictures created by zitalei at Baidu Moon Geun Young bar]