Nice, very nice indeed. A day after news was released that Jang Geun Seok was releasing his first solo album, his pre-sales are already ranked #1 on Japan's HMV website. Ahead of both TVXQ and JYJ (you know, formerly DBSK/Tohoshinki – the biggest K-idol group to cross over into Japan, but now split into two, with Yunho and Changmin helming TVXQ and Junsu, Yoochun, and Jejoong forming JYJ – and both groups releasing new albums simultaneously this month).
I think this should really bolster Jang Geun Seok's confidence when he goes to record the album, not that he needs any. It's always nice for a star to know that people are excited about an upcoming project. Best of luck!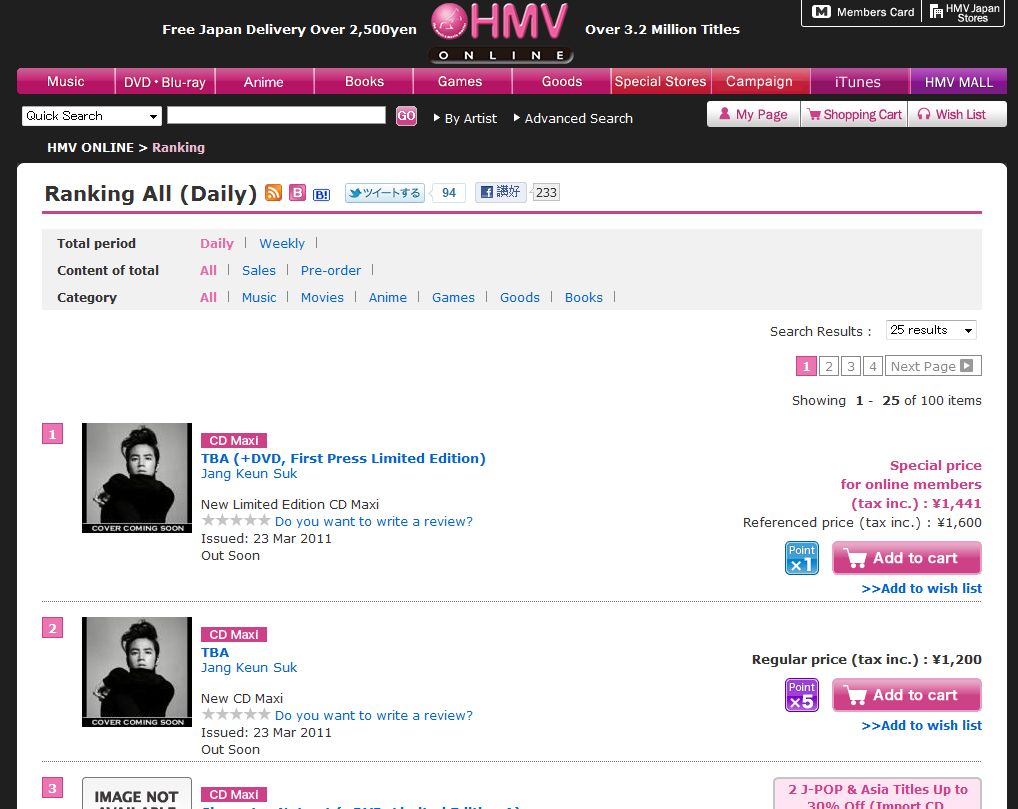 Link here for the Japan HMV website.