They look really good together. That was the first thought going through my mind when I saw the first stills released by KBS for their upcoming Wed-Thurs drama The Thorn Birds (also referred to as Thorn Three Bird). Leads Han Hye Jin and Joo Sang Wook started filming three days ago, and the stills depict their first contentious meeting whereby Han Hye Jin slaps Joo Sang Wook when she mistakes him for a fraudster.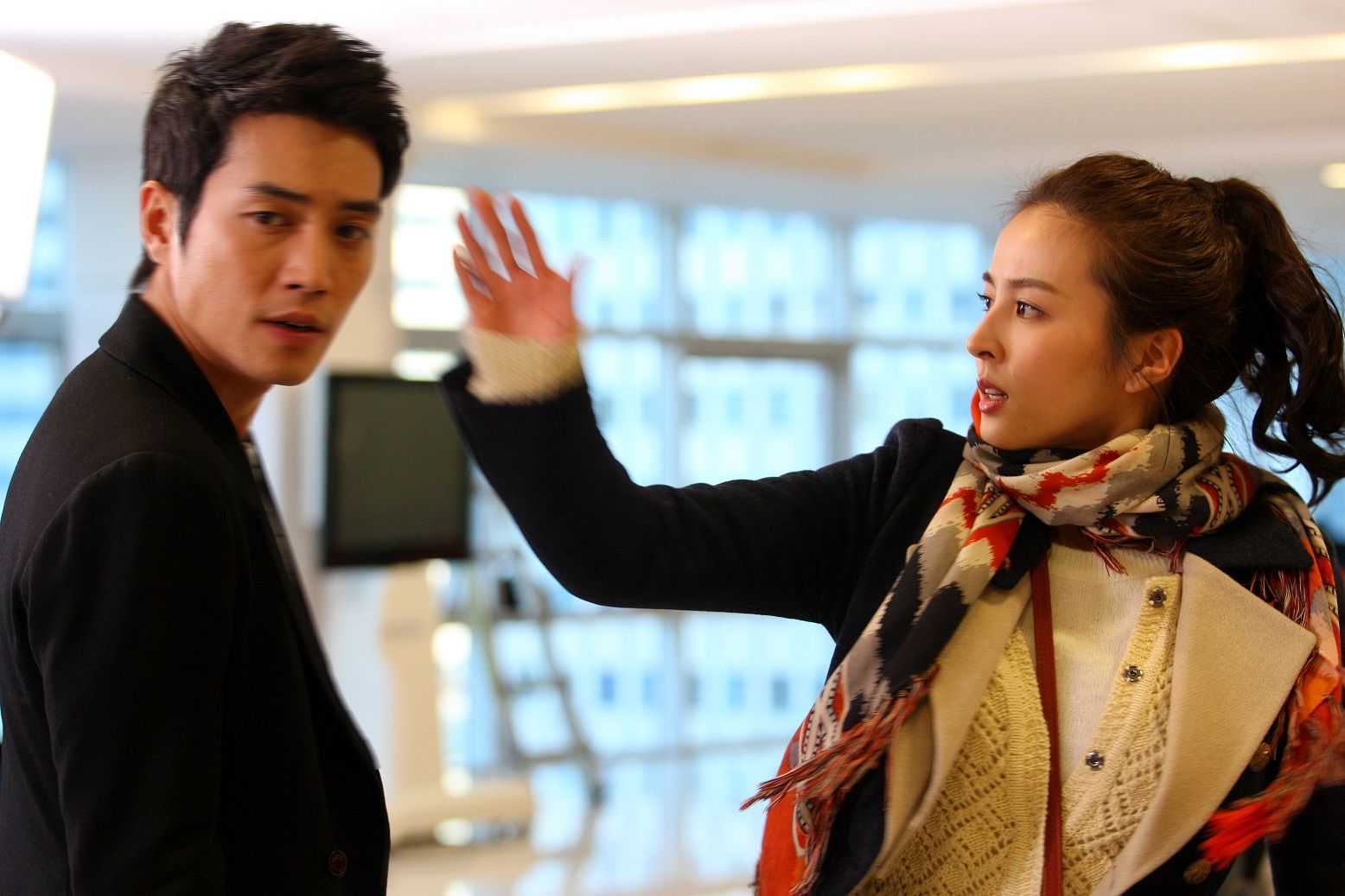 The Thorn Birds also co-stars Kim Min Jung (whom I adore) and Seo Do Young, and is scheduled to air after President wraps its twenty-four episode run. Because SBS has extended Sign by four episodes (making it a twenty-episode drama), The Thorn Birds is going to have a leg up on its rival 49 Days, which now has its airing date pushed back by two weeks.
The Thorn Birds will be set in the world of entertainment, as lead Han Hye Jin plays an orphan with an intense ambition to succeed, in hopes of finding her birth mother. She is a minor actress, and cross-paths with Kim Min Jung, who plays a PD. The two ladies become bitter rivals, in work and in love. To be honest, I'm not really excited about this drama, other than some actors I like, because the story and the vibe seems – So. Darn. Melodramatic. Don't believe me, look at the picture below from the poster shoot.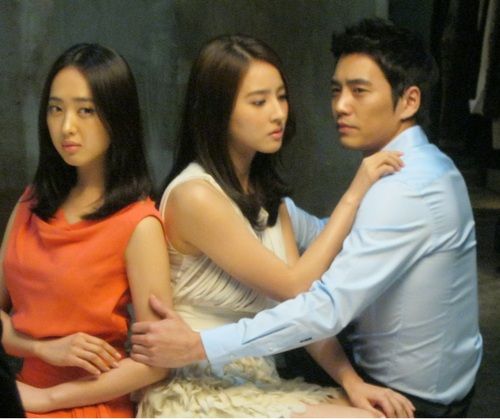 When your leading man is embracing one lady in one hand, while his other hand is grabbing another, then I guarantee this drama is probably knee deep in makjang-ville, and probably got another foot in weepy-town. I'm actually even more interested in Ji Sung's Royal Family than The Thorn Birds – but I am 100% devoted to 49 Days between these three competing dramas. Have a look at their first poster shoot if you're interested.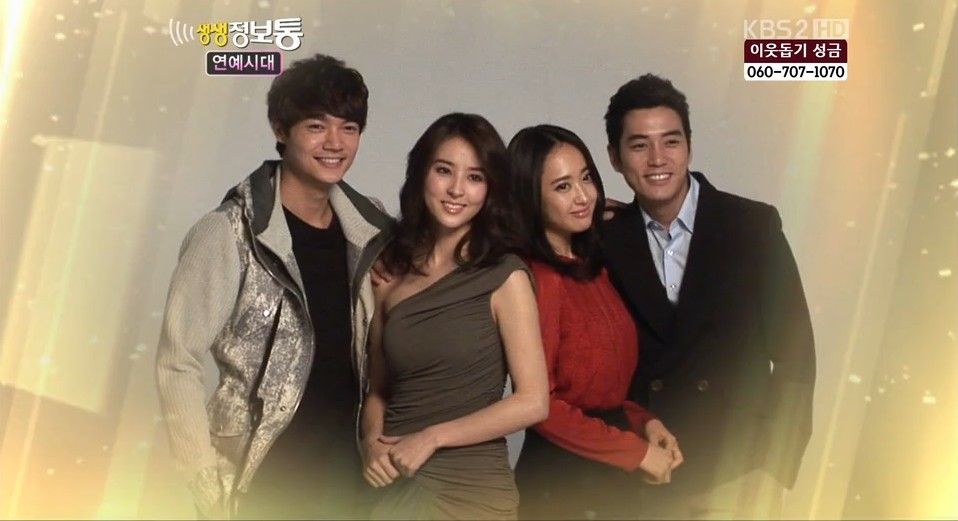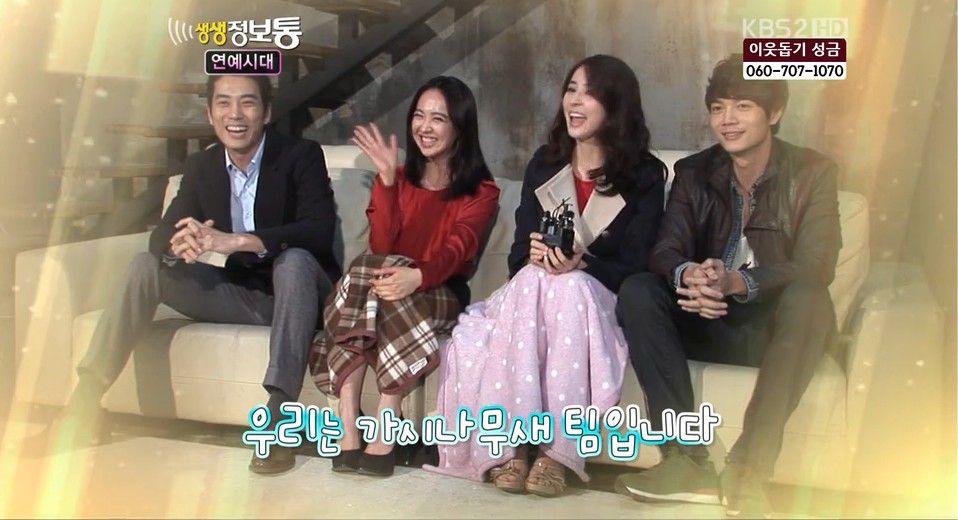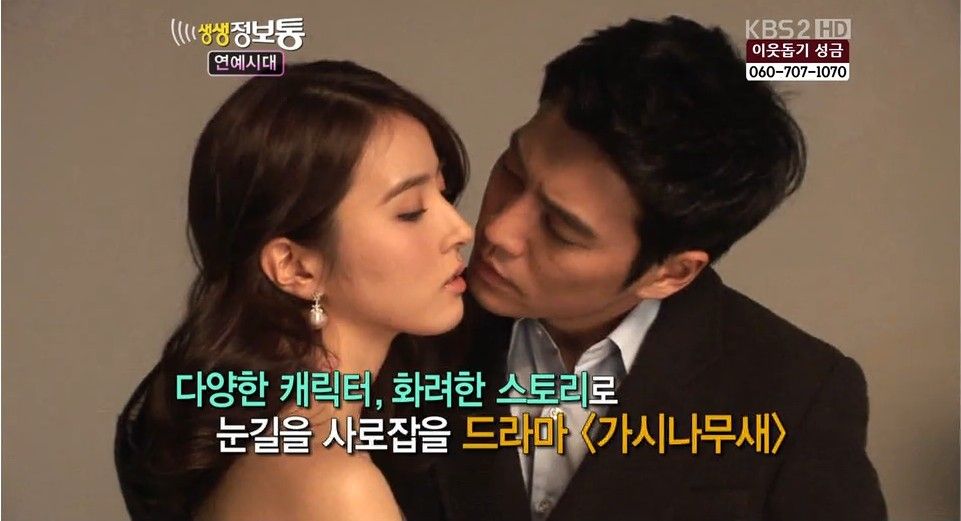 No matter what the story is, at least the acting will be pretty top-notch here. Kim Min Jung can cry like nobody's business, she cries with her entire body and soul. And Han Hye Jin does outwardly cold, inwardly shattered better than almost any of her counterparts. Joo Sang Wook almost stole the show amongst the younger generation actors in Giant, so he's really perfectly cast for a melodrama male lead.
I'll definitely peek at The Thorn Birds, and hopefully it'll be more a modern-Fashion 70s and less a Stained Glass redux (which its reminding of based on the vibe and the genre of the story).
[Credit: all pictures from Baidu Joo Sang Wook bar]