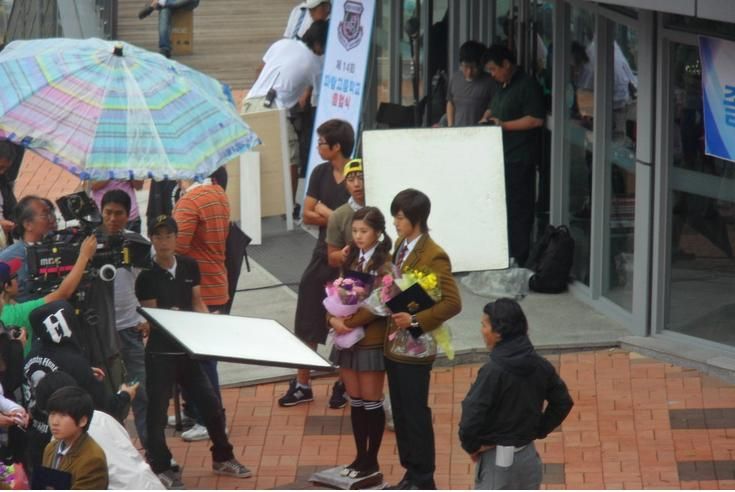 It's only been a little over two months since Playful Kiss concluded with its full sixteen-episode television plus seven-episode Youtube special run. It's hard to fangirl HyunMin if neither of them ever do anything together since wrapping filming, nor do they drop loaded hints in the most obvious of places. *pouts* Truth be told, Kim Hyun Joong has been exceedingly busy with his endorsements and his primary music career as leader of SS501, while Jung So Min has also picked up a slew of endorsements and made a cute video with So Ji Sub.
Without any juicy PK tidbits in recent days, running across some new high quality BTS pictures was like a bag of gold bullions dropping from the sky and bonking me on the head. Manna from the Heavens, oh thank you drama gods. These new BTS pictures all come from the graduation scene at the end of episode 6, right before Ha Ni goaded Seung Jo into blowing a gasket and kissing her. However dim she was, she always managed to push all of Seung Jo's wrong (or perhaps right) buttons. Looking at these pictures brings back such wonderful memories. Oh PK, you will always occupy a special place in my heart.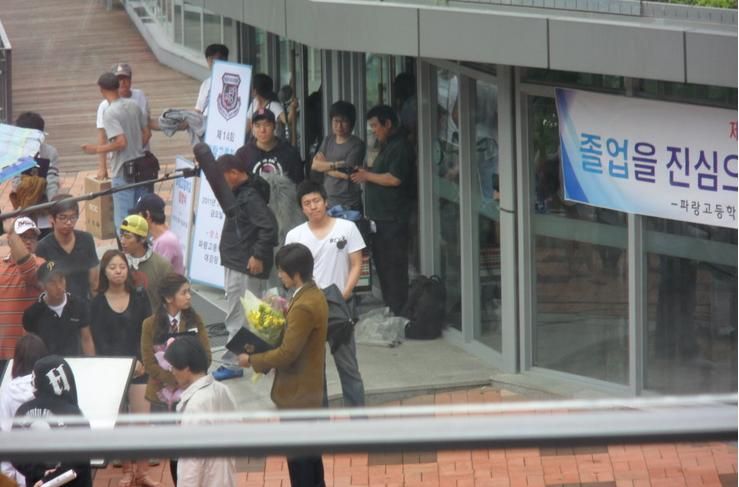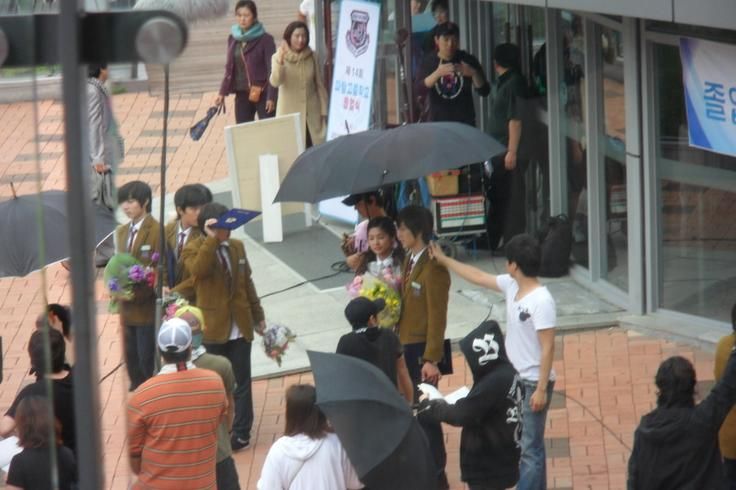 Mnet Japan also compiled its own behind-the-scenes footage from PK. While some of the footage may have been shown elsewhere already, it's still worth checking out since there are a lot of new BTS moments that I have not seen until now. I watched this video the entire time with a giant smile on my face.
Mnet PK BTS 1:
[youtube=http://www.youtube.com/watch?v=nmHXJWMgozM]